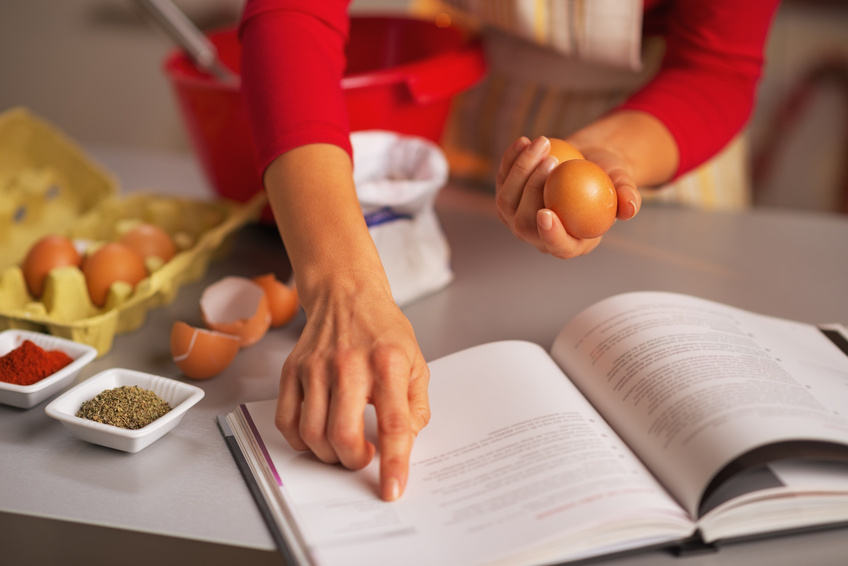 When eliminating pasta, bread, and rice from one's diet seems next to impossible, a good low-carb recipe book saves the day with mouth-watering ideas for breakfast, lunch, and dinner. A good recipe is easy to follow, not time-consuming, and results in a meal that is both pleasing to the eye and the tongue. Dana Carpender, Nicola Graimes, and Karen Barnaby have brought hundreds of simple, easy, and nutritious low-carb recipes to the low-carb world.
The Big Book of Low-carb Recipes by Nicola Graimes
Nicola Graimes brings 365 unique recipes to the table with "The Big Book of Low-carb Recipes". The collection includes recipes for all meals, with ingredients easily found in the UK. In fact, UK favourites like Tandoori chicken are part of this set, as well as low-carb sweets and desserts like brownies and cakes. The recipes are fairly simple, with a focus on "fast and fabulous" meals so preparation time does not take all day. This is a great first low-carb book for those who are just getting into the diet.
The Low Carb Gourmet by Karen Barnaby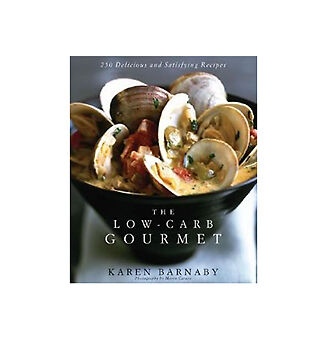 Karen Barnaby's "The Low-carb Gourmet" suits foodies who want to try a low-carb diet without sacrificing flavour. Her approach involves recreating gourmet favourites with new ingredients, often using vegetables like daikon radish, chayote, and cauliflower to stand in for pasta or rice. This low-carb cookbook compiles 250 gourmet recipes like salmon steaks with ginger butter and New York cheesecake. Low-carb dieters with a craving for chips or sushi can treat their palates to Barnaby's "To-frites"—fried tofu sticks—or rice-free sushi, among other carb-free substitute comfort foods. Barnaby is the Executive Chef at Vancouver's award-winning Fish House as well as a real-life low-carb success story, something that leads many people to try the foods that helped her lose more than 5 stones while working at a restaurant. Besides the recipes, the book also includes tips on grocery shopping and event planning with a low-carb focus.
500 Low-carb Recipes by Dana Carpender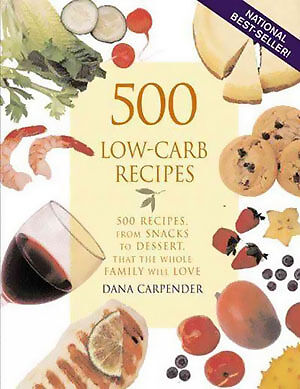 A household name among low-carb fans all over the world, Dana Carpender has published several low-carb diet books. An excellent introduction to low-carb living, "500 Low-carb Recipes" includes tips on using ingredients and many recipes to substitute for traditional high-carb meals like pasta dishes. While the book focuses on American recipes, Carpender's simple and easy meals have made an impact in the low-carb world on an international level. From un-potato salad to broccoli quiche, many low-carb recipes in this book are sure to become family favourites.