Luggage sets are a practical investment for anyone that travels frequently for business, family holidays, or adventure breaks. Buyers should consider how and when they use their luggage before choosing a set. The top luggage sets have features that make them easy to handle and manoeuvre.
Samsonite Winfield Three-Piece Nested Spinner Set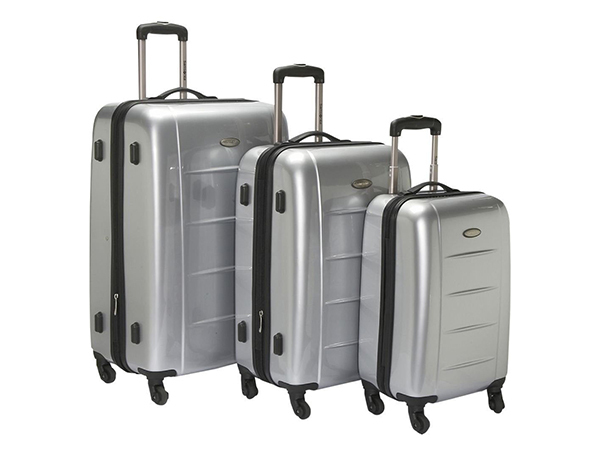 As is the case with all Samsonite luggage, the Winfield three-piece nested spinner set is both handsome and durable. The set consists of small, medium, and large hard case suitcases, each with four multidirectional wheels that allow for 360 degree upright rolling. This means that the suitcases are easy to manoeuvre. The medium and large suitcases are expandable, which creates additional packing space. Each suitcase is fully lined and has inner zipped compartments. Elastic cross straps fasten over packed items to prevent them from shifting during transit. The convenient nesting design makes the suitcases easy to store. With a dark glossy red finish, the suitcases are noticeable on an airport conveyor belt. However, the finish may be scratched during airport handling.
EXO 2.0 Hardside Spinner Two-Piece Set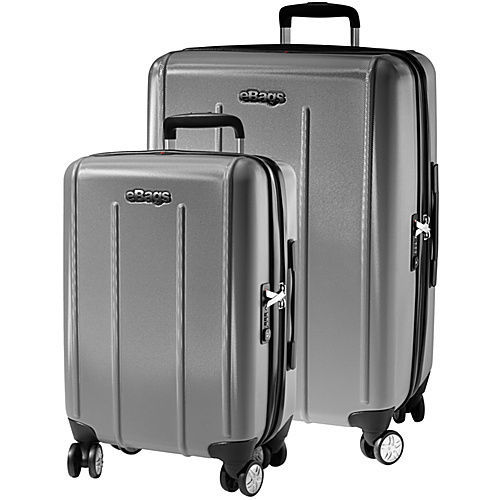 The EXO 2.0 Hardside Spinner 2 piece set consists of a hand luggage suitcase with spinner wheels and a 24-inch spinner suitcase. Both cases have a 100 percent polycarbonate shell, which is the most durable hard case luggage material. Their polished and debossed diamond finish reduces visible abrasion. A telescopic handle makes these suitcases easy to move. The cases also have a divided interior with a moveable shelf system that makes it easy to organise the contents.
Travel Gear Spectrum Four-Piece Spinner Set
The Travel Gear Spectrum set consists of lightweight four-wheel suitcases in small, medium, and large that are easy to manoeuvre. The fourth piece is a duffle bag that is perfect for hand luggage. They set features push button locking trolley handles that slide into a recessed cup when not in use. Side grip handles make the luggage easy to lift. The set is available in a dusty purple or charcoal grey, which hide dirt and scratches, and make it easy to identify luggage on a conveyor belt. Each case is expandable to allow the maximum packing space and has inner zipped mesh compartments and straps to hold items in place during transit.