No matter how old you are, it is difficult to resist an adorable Me to You Bear. Also known as Tatty Teddy, this sweet bear is almost instantly recognisable with its grey fur and cute little eyes. Produced in numerous sizes and appearances, there are so many Me to You Bears you can choose from that it can be tough making a choice especially if you have a strict budget. If you absolutely have to get one of these bears, below are three popular ones to consider.
About Me to You Bears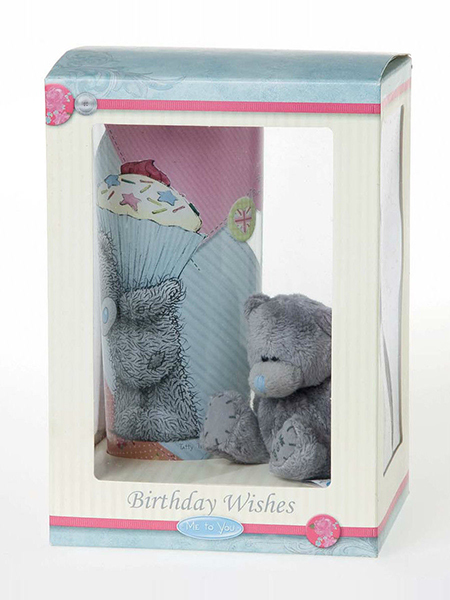 This bear was first introduced in 1987 by Carte Blanche Greetings Ltd. and was originally a character used on greeting cards. In fact, it was only in 2000 that the soft toys were produced. Thanks to its cuteness and the various versions that a Me to You bear figurine come in, it is well sought after both as a personal teddy and as a gift. You can find a Tatty Teddy with special wishes such as for a birthday, wedding, Christmas, or even in fun costumes.
Birthday Wish Bear
With roots as a greeting card producer, the maker of the Me to You bear offers birthday wish bears for a sweet sixteen, twenty first, and even thirtieth birthday. Some bears hold bunting with a birthday wish on it, while some hold a decorated heart with the age written on, making this gift a truly memorable token. Instead of just getting one birthday bear as a gift, a good idea is to buy a birthday bundle with card and mug, or a bundle of multiple bear figurines.
I Love You Bear
An I Love You Bear can come in a number of sizes and forms. You can find this plush figurine holding a large heart, or wearing a t-shirt printed with the words "I Love You". While usually popular on Valentine's Day, these bears make great gifts for that special someone in your life on any occasion. A plush toy with a message of love can surely cheer anyone up. Another popular love-themed Me to You bear is one with an "I love you this much" banner in its outstretched arms.
Tiny Tatty Teddy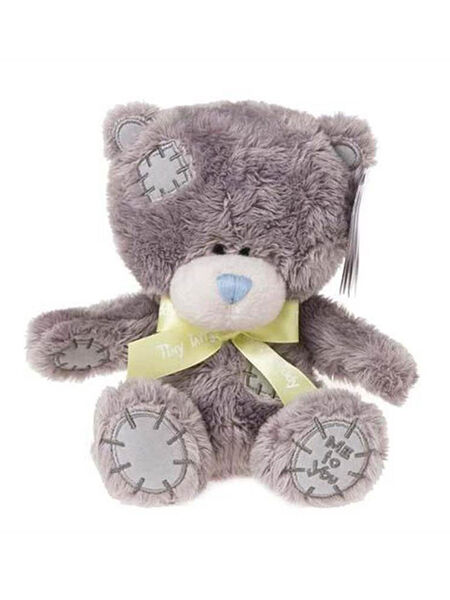 Easily one of the most adorable bears from Me to You, Tiny Tatty Teddy is the same blue nosed bear that people know and love but with a cuter figure, thanks to its larger head and smaller body. It is meant as a toy for babies and toddlers, but there is no reason why you should not get it, especially since it is so lovable. Besides being available in a baby boy and girl versions, there is even a large, 25 cm Tiny Tatty you can get for yourself or as a gift. To congratulate your friends for their new baby, get them a Tiny Tatty Teddy pram toy or other Me to You baby products.