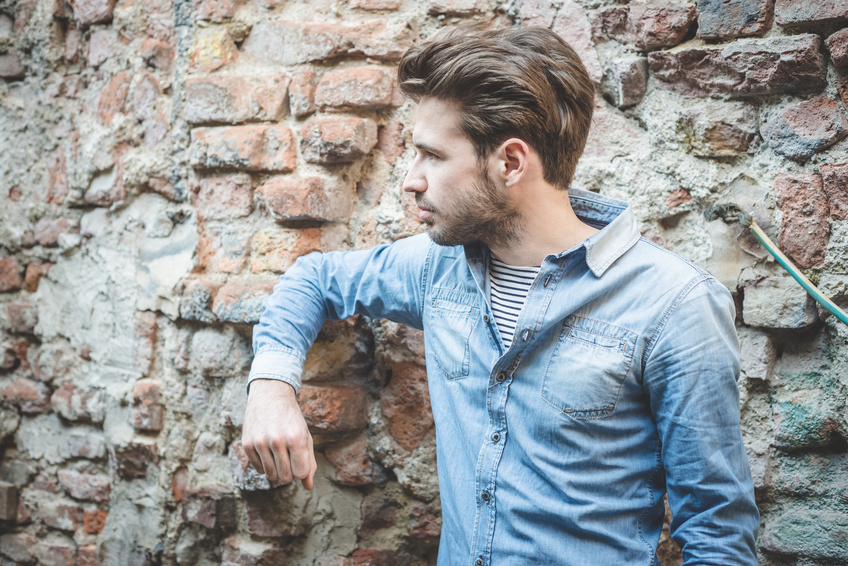 Comfort is key when it comes to men's casual shirts. Throughout the workweek, many men must wear crisp, starched, long sleeve button down shirts that make them feel confined and much too formal. In the evenings and on the weekends, they look for casual shirts that make it easy to perform activities, but still maintain a sense of style. Shoppers can learn about the most popular men's casual shirt types and what each one offers for leisure time activities.
Camp Shirts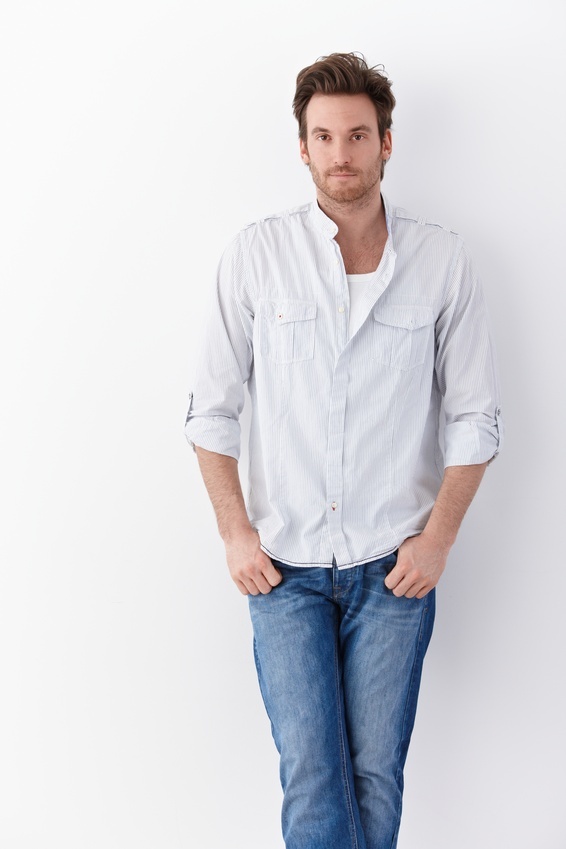 Different in both look and feel from the long sleeve button downs men wear to the office each day or to formal affairs on the weekend, camp shirts are button downs with a casual flair. Made with short sleeves for warm weather comfort, men typically wear them outside their pants, rather than tucked in. Men can pair camp shirts with chinos, khakis, or denim pants and wear them for casual days at work, meals out in the evenings or at the weekend, and even for casual parties where the atmosphere calls for more than just a T-shirt. You can find solid-coloured camp shirts, striped camp shirts, and even camp shirts with a tropical flair that work well with shorts during the summer months or when on holiday in a warm climate. You can find camp shirts from brands like Tommy Bahama, Harriton, Joseph & Feiss, and Port Authority.
Polo Shirts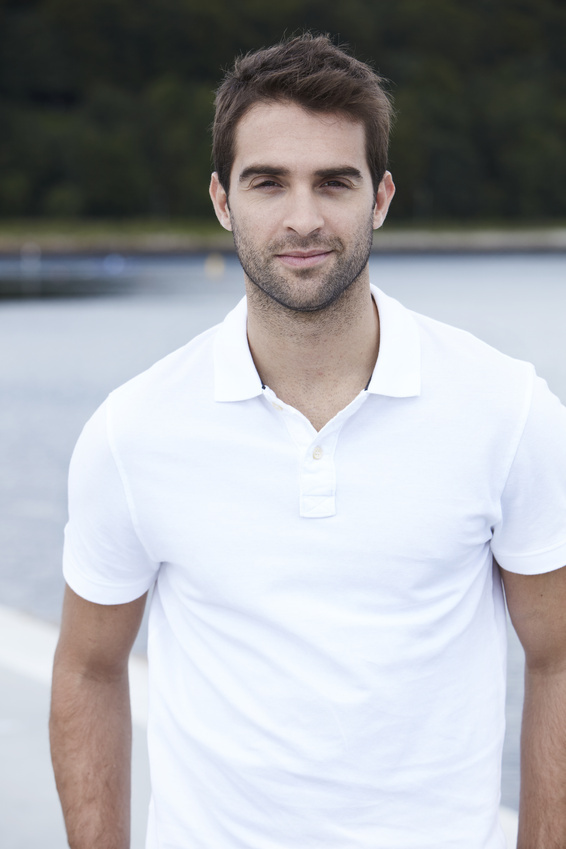 Although the name Polo comes from the Ralph Lauren collection, featuring the brand's signature polo player embroidery near the breastbone, the word is now a generic term to describe just about any men's pullover shirt with a collar. Polo shirts come in both loose and fitted styles and a variety of subdued and bright shades, including black, white, navy blue, red, purple, green, and even pink. They typically feature two buttons left open at the neckline that enhance their casual look. Made from 100 per cent cotton, polo shirts offer that comfortable feel men desire with a shirt they can wear for a variety of occasions and with a variety of bottoms, including shorts, chinos, and jeans. Wear polo shirts tucked in for a formal look or outside the waistband for a casual look.
T-Shirts
The most casual of all men's shirts, T-shirts offer unmatched comfort and style. Men love the look and feel of vintage T-shirts featuring an ultra-thin and soft cotton material adorned with pop culture images. Solid-coloured T-shirts work to match just about any casual bottoms, while graphic T-shirts offer a way for a man to express his personality. T-shirts come in both loose and fitted styles with either V-necks or crew necks. You can find men's striped T-shirts, tie-dye T-shirts, and long-sleeve T-shirts worn both inside and outside the waistband.