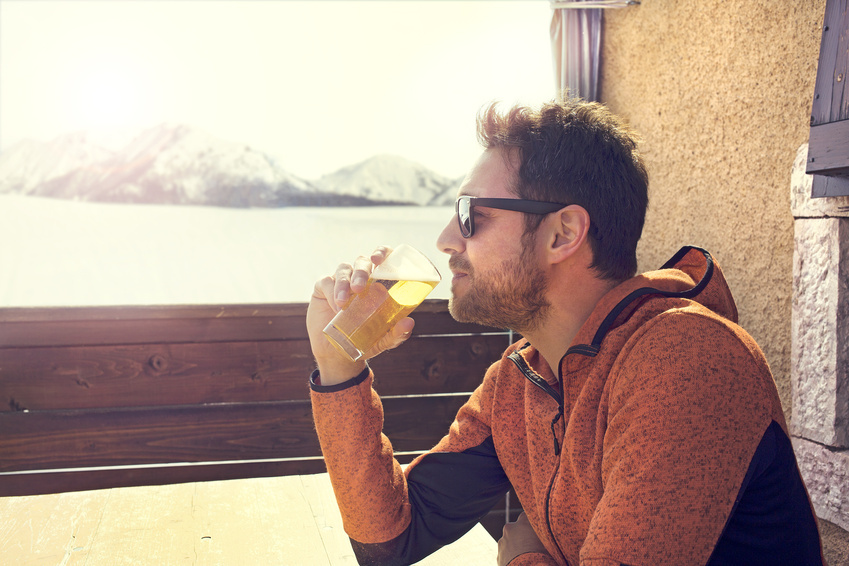 Sunglasses serve two purposes. They protect your eyes from the harsh rays of the sun and make it easier to see while driving or working outside on a particularly bright day. While they still serve this purpose, today they also act as fashion statements, with designer sunglasses coveted by many. To find the right ones for you, learn about the top men's designer sunglasses, as well as their fashionable and functional purposes.
Burberry BE3072P Aviator Sunglasses
Burberry is not just about plaid and trench coats. From the company people have gone to for fine quality clothing and accessories since 1856 comes aviator-style sunglasses with a traditional pilot look. Aviator sunglasses started as tools for people who fly planes at high altitudes where the brightest of light shines, so the lenses have added sun protection. The modern aviator look offers thin frames, as opposed to the thicker wrap-around look of aviator sunglasses from a century ago. Burberry BE3072P sunglasses feature a polarised gradient lens that starts with a darker brown shade and gives way to lighter brown. It also offers varnished frames that lend to both classic and classy looks. The eye, bridge, and temple size on these sunglasses is 57/14/145, allowing them to fit with comfort on different men's faces. Keep these sunglasses protected in a microfibre pouch or a hard case.
Ray-Ban RB4199 61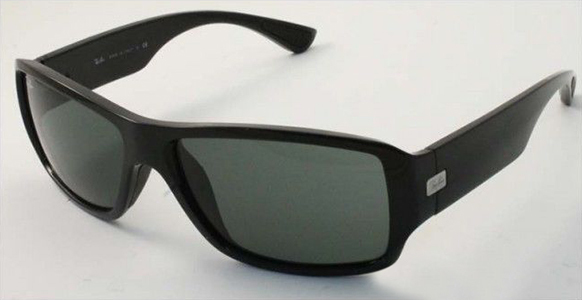 Although Ray-Ban sunglasses first made their mark in the 1930s and were the most common sunglasses worn by celebrities in the 1950s, they received a surge in popularity in the 1980s when Tom Cruise donned them in the popular aviator movie, "Top Gun". Perfect for sun protection, as well as identity protection, Ray-Ban sunglasses offer the quintessential dark sunglasses look associated with Hollywood stars hiding from legions of fans and photographers. Ray-Ban RB4199 61 sunglasses come with a thick, black rectangular frame and UV protected lenses with a lighter shade, giving owners a stark contrasting look. Protect these sunglasses in a hard case or a soft, microfibre pouch.
Oakley Flat Jacket XLJ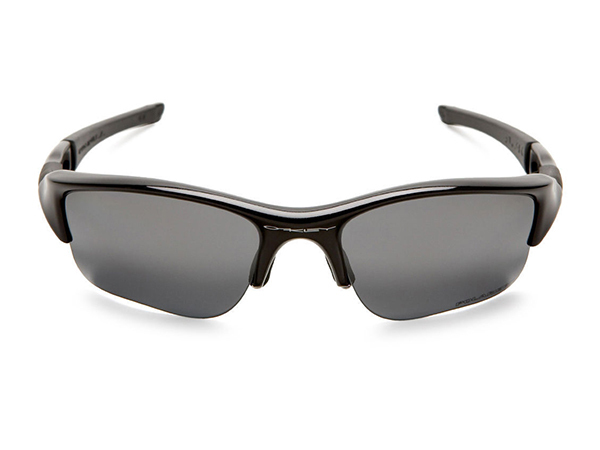 Dare to be different in these colourful sunglasses from Oakley, a company that premiered their sunglasses in 1975. Perfect for disguise time, drive time, sports time, or anytime, Oakley Flat Jacket sunglasses come with semi-wrap around frames that stay on even with the most strenuous of activity. Take a run or jog on a sunny morning with these sunglasses protecting your eyes. The plastic frame comes in a variety of shades, including black, red, orange, brown, and blue. Even bolder are the polycarbonate lenses that also feature a host of colours, including black, orange, yellow, green, and brown. Oakley Flat Jacket sunglasses work for people with round and oval face shapes. Protect these rimless sunglasses in a hard case.