Called 'selfies' and taken with smartphone cameras, self-portraits originated thousands of years ago with artists reaching for their paintbrushes to depict themselves on canvas. Though many artists rendered images of themselves in portrait form, there are a few instantly recognisable self-portraits which still resonate with art lovers and art history buffs.
Van Gogh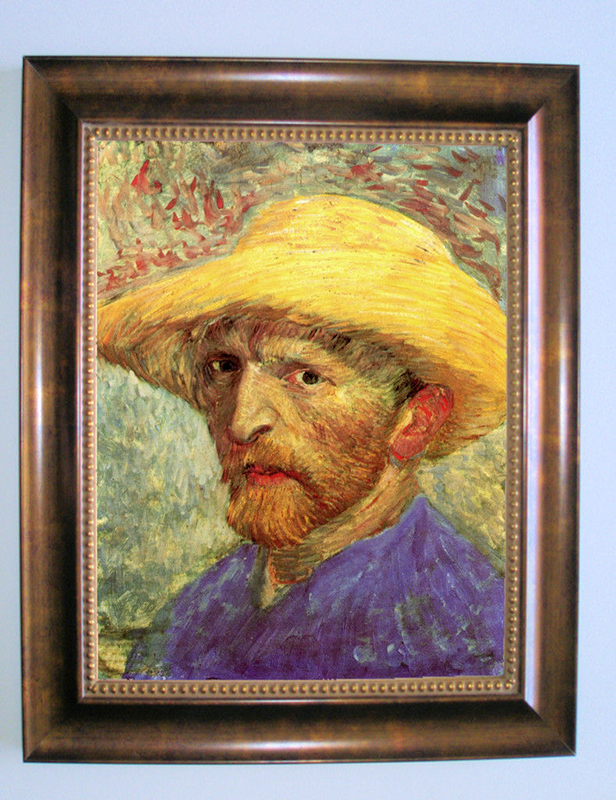 Famous and disturbed artist Vincent Van Gogh painted more than 40 self-portraits. One of the most compelling is 'Self-Portrait with Bandaged Ear'. This self-portrait from 1889 shows the artist after he cut off his own ear, and in the portrait, he has bandaged his ear and put a hat on. Van Gogh painted himself not out of vanity, but simply for lack of other models to use. He used a mirror and painted a mirror image of himself onto the canvas, so the image reversed, shows the right ear bandaged though it was actually the artist's left ear with the wound. He is wearing a green coat and a serious expression. Art experts maintain that Van Gogh painted the portrait to show himself looking well and healthy, and hoped that doctors would not want to commit him to an insane asylum following the ear-cutting episode. The famous painting now hangs in the Courtauld Institute Gallery in London.
Frida Kahlo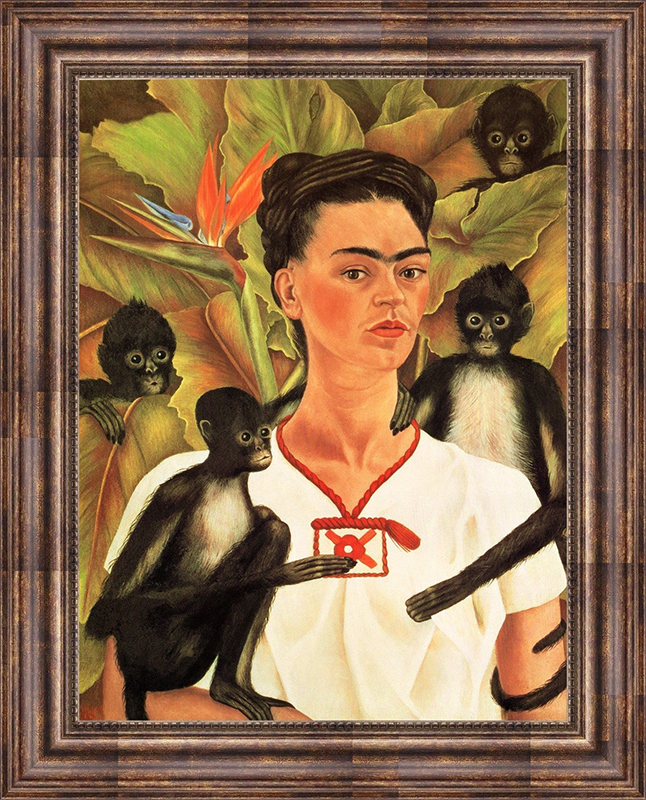 Passionate Mexican painter Frida Kahlo painted a variety of self-portraits, showing herself with animals, her husband, famed painter Diego Rivera, and in many colourful outfits. She painted herself because she felt she was the subject she knew the most about, and could depict the best in her art. Her self-portraits were autobiographical and sometimes painful to look at, bringing up subjects like marriage and miscarriage. One of her most famous self-portraits is 'Self-Portrait with Monkey', and shows her sitting very stoically with a monkey, which is a Mexican cultural symbol. She saw the monkey as a protector, and included the image in many self-portraits. She also had many animals as pets. Painted in 1838, this serious image of Frida Kahlo remains at the Albright-Knox Gallery in New York.
Francis Bacon
Surrealist, odd, and at time hard to look at, Francis Bacon's self-portraits depict a man who is not at ease with himself. The most famous painting is 'Three Studies for a Self-Portrait', painted in 1979. According to friends, the artist disliked his countenance so much that he painted it in a series of distorted images. This particular self-portrait shows the artist in three paintings, called a triptych. Each painting is more disturbing than the last, and the blurred facial features leave the viewer to wonder what Bacon's face really looks like. The Irish artist used himself as inspiration many times, mostly with disturbing results. The triptych format was a form he used often to make an impact with his works.