Multimeters check the voltage, current, and resistance of an electronic system. These tools check that automotive electrical systems, home wiring, and even light bulbs are capable of carrying a current. The most accurate multimeters on the market are digital, offer multiple testing options, and feature award-winning designs.
Fluke 233 Remote Display Digital Multimeter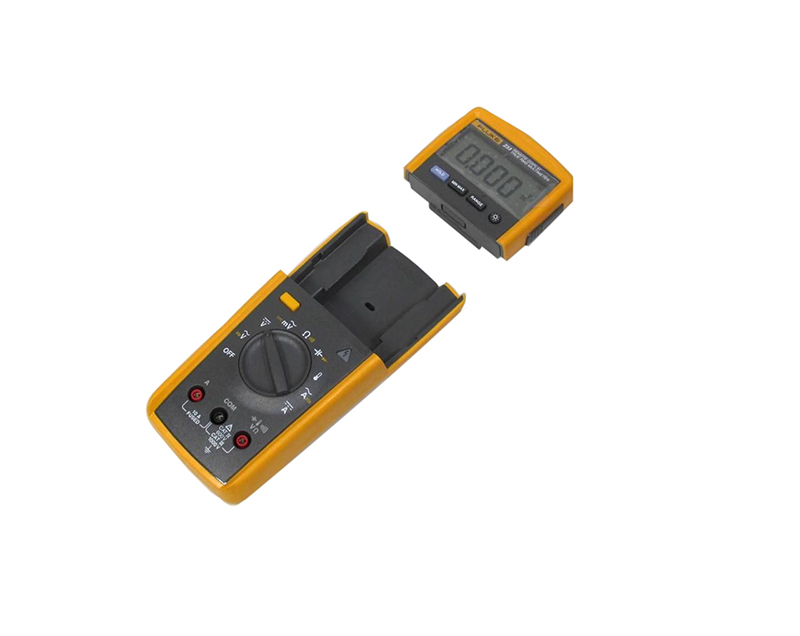 The award-winning Fluke 233 Remote Display Digital Multimeter allows users to be in two places at once. This multimeter features a detachable magnetic display perfect for measuring in unusual scenarios, or mounting it where users can easily see it. Place the display up to 10 metres from the multimeter for safe measuring and testing of dangerous equipment. The Fluke 233 measures up to 1,000 volts of AC and DC. It can measure up to 10 amps for 30 seconds. A 10,000 farads capacitance range and a frequency up to 50 kilohertz makes it useful in a wide range of applications. The device measures temperature, resistance, and performs a continuity and diode test. The Fluke 233 features up to 400 hours of battery life before replacement of the five AA batteries is necessary.
TA304 Automotive Analyser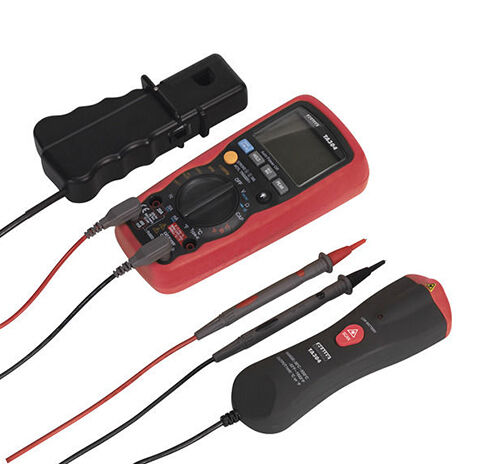 Another award-winning multimeter is the Sealey TA304 Automotive Analyser ideal for the DIYer or the professional garage technician. The TA304 features 15 different functions, including Min/Max, Peak Hold, and Data Hold functions. The auto-ranging device has an IR thermometer attachment for measuring the temperature of equipment. A large, high-contrast display with combination digital/bar-graph screen makes it easy to understand the results. The TA304 measures up to 1,000 volts of DC, and 700 volts of AC, with an auto-range finding feature. It can measure up to 20 amps and has a 40,000 farads capacitance range, measuring at a frequency up to 9.99 mHz. It uses a 9-V battery.
Skytronic Compact Digital Multimeter
An inexpensive, but quality choice is the Skytronic Compact Digital Multimeter. This pocket-sized device has 19 testing ranges, making it ideal for DIY testing of home electronics and vehicles. It performs the diode and transistor test, but lacks a thermometer for temperature measurements. The digital multitester can measure DC up to 1,000 volts, and AC up to 750 volts with auto-range finding features. The maximum current is 10 amps, with a frequency output of up to 50 Hz. The Skytronic Compact Digital Multimeter uses a 9V battery.