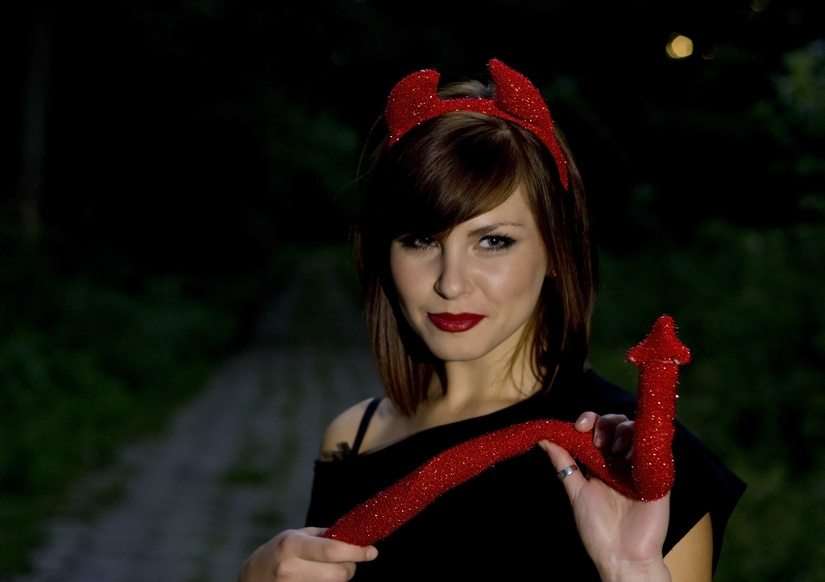 Fancy dress parties and masquerades often feature a host of devils partying and parading in both male and female form. Devil costumes are not hard to find, but choosing the right accessories helps make the costume a success. Find the basic fancy dress outfit and then accessorise it with a variety of items to add to its authenticity, including the top must-have devil costume accessories.
The Pitchfork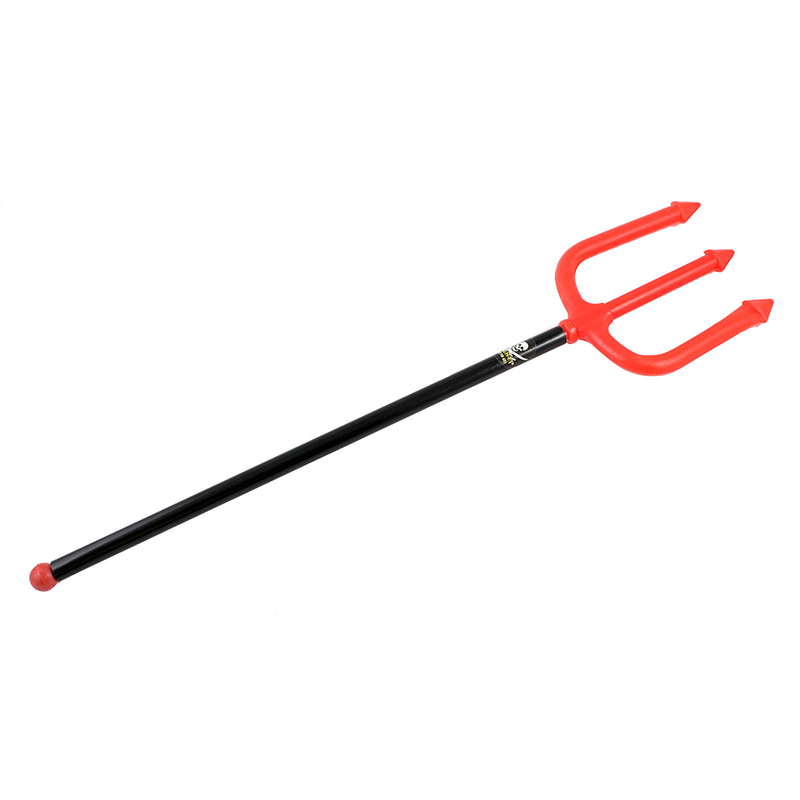 Recognising a devil is easy with a telltale pitchfork that gives a devil costume its sense of underworld evil at any Halloween party. Choose from a variety of pitchfork types. Male devils are often happy with a plain plastic fork with a black pole or red or orange top, while female devils may look for something a little more daring and sexy. Choices include red sparkly satin forks stuffed with material to give them form and small plastic forks that look just like a magic wand. For ease and convenience, find a pitchfork with a collapsible handle, making it easy to carry from house to party on a fancy dress night. For that added sense of evil, both male and female devils can choose a fork designed like Satan himself, with a frightening face and body ending in the three signature pitchfork spikes.
The Tail
Whether male or female, child or adult, no devil costume is complete without a tail. While some costume kits come with a tail already attached, many people create their own devil ensemble and buy their own tails separately. Choose a thin, long tail that twists and twists for a male or a cute tail that bounces for a child. Women also fancy bouncing devil tails made from satin, but be sure to find one that offers a bit more length than a child's version. You can also find a two-toned tail made from different shades of red material with a triangle at the end, often adorned with that little bit of bling that women and young girls love. Other tails stick straight out without a twist or bounce and are better suited for men and young boy devil costumes.
The Horns

As people think of devils as animals, rather than humans, the horns are an essential part of a devil costume. You can choose horns that attach easily as a headband and that offer a female devil an easy hairstyle for her fancy dress event. You can also find horns that attach as clips or even those that feature Velcro, both of which work for men and boys. Take your pick from standard red horns, sparkling ruby horns, or more frightening and unusual horns that twist to give the devil costume an enhanced otherworldly look. To frighten other guests, don a devil mask, complete with terrifying horns attached.