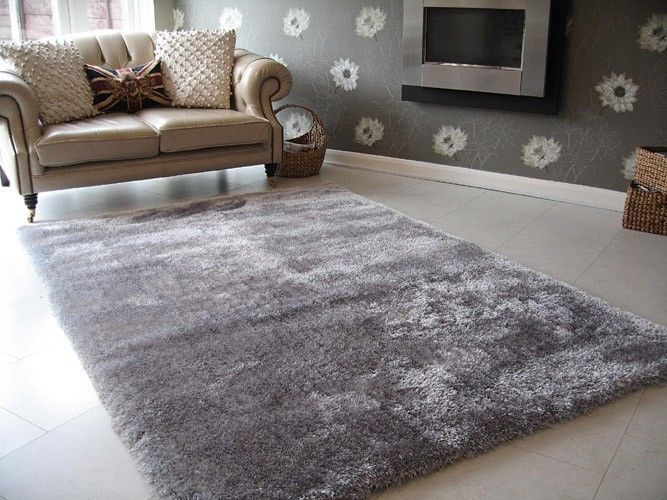 A pale greenish blue, duck egg blue is called such, as the colour resembles that of some duck eggs. Characterised as both beautiful and soothing, duck egg home decor items can brighten up any living space and add a touch of elegance.
Faux Fur Rugs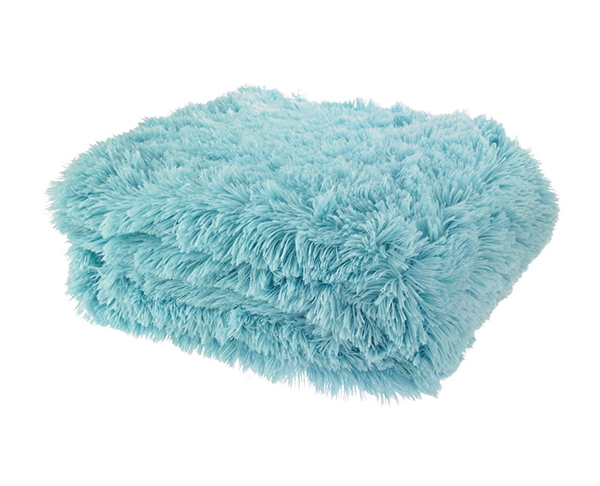 Faux fur rugs come in a wide array of colours and designs. While the type of rug ultimately depends on personal preference, buyers should consider their interior decor. The chosen rug should complement a room's style and match the colour scheme or create a contrast. Duck egg rugs prove popular, as they pair well with most home accessories. Buy a duck egg blue rug to add a splash of colour to whitewashed walls or to complement cappuccino coloured couches. When shopping, keep in mind rug size, as this can mean the difference between a well-balanced room and a disproportionate one. Since duck egg faux fur rugs fall under the accent rug category, these small duck egg rugs can add warmth to a bare hardwood floor or softness and visual interest to carpeting. Additionally, think about the rug shape. Duck egg rugs come in geometric shapes, such as a circle, oval, square, or rectangle. Geometrical shapes work well under dining room or coffee tables and should match the shape of the table.
Accent Pillows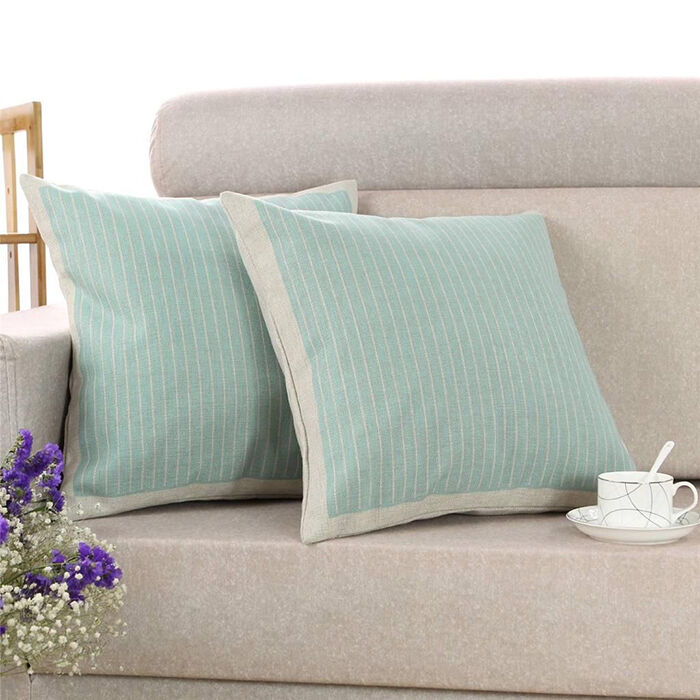 Duck egg accent pillows add softness to any living space and pair well with white couches or bedspreads. When shopping, take into account both the size and the shape of the duck egg bedding. Round pillows complement the subdued nature of the duck egg colouring, as do duck egg pillows that feature ruffles or frills. An alternative would to transform existing items with duck egg pillowslips. As for other considerations, the right duck egg fabric and texture in a suitable shape enhances the overall aesthetic appeal of a room. Consider duck egg cotton or tweed to help create an inviting and homey living space.
Vases
Duck egg vases add elegance and sophistication to a room's interior space. Fill the vase with flowers, and use it as a dining room table centrepiece. Duck egg colouring pairs best with cappuccino coloured furniture. Conversely, place an empty duck egg vase atop a white mantle to add personality to the living space without being too dramatic. Moreover, keep in mind vase size. It should be proportionate to the space as well as intended use.