Being out in the wind and water, especially during cooler months, can quickly sap the heat from a kitesurfer's limbs and torso. Whether you plan to surf during the summer or the winter, you need accessories such as wetsuits, thermal layers, and harnesses to keep you safe and comfortable on the water. Investigate the options available from top kitesurfing brand Mystic in order to make an informed purchase.
Mystic Harness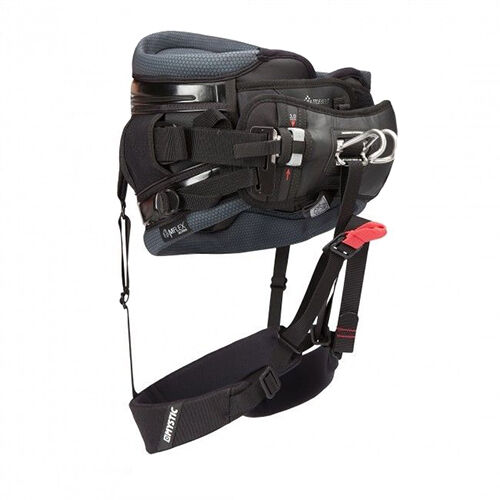 Mystic supplies the Majestic Diva and Majestic Diva BK kitesurfing harnesses for female kitesurfers who want support, power, and control. For heightened performance and mobility, women can choose either the Duchess or the Star waist harness. Mystic also sells one type of women's seat harness, called Passion. Men have the option of the Majestic or Warrior waist harnesses. For flexible movement and performance, the Artistic, Star, and Drip harnesses are available. Many of these harnesses work for either kitesurfing or windsurfing. Harnesses specifically designed for kitesurfing include the 2Face, Code 01, Warrior KRS, Artistic YZ, and Warrior LEN10. For both sexes, Mystic includes anatomical support appropriate to the gender in each style of harness. Battle belt waist closures for extra security, along with neoprene and moulded foam for shock absorption, make these harnesses comfortable and safe. Other features include the HP system, spreader protector, multi-hook, Clicker Bar 3.0, and double power leash ring on each harness.
Mystic Wetsuits
For women, Mystic offers two types of winter kitesurfing wetsuits, the Diva, the Star, and the Black Star. A plush polar lining on the inner chest of the Star and the Black Star keeps vital areas warm, while critical taping, double neck construction, and a Velcro ankle closure also seal out cold and moisture. The Diva has pink sleeves and a black torso and legs and features a combination of isoprene mesh, Polygiene, and plush. It also has critical taping, ankle closures, and double neck construction. All the Mystic wetsuits include a key pocket for the wearer's convenience. The men's winter wetsuits feature similar materials and construction, but are tailored for the male frame. Men can choose from different varieties of the Majestic, the Voltage, and the Crossfire, as well as the Star and the Black Star. The men's summer wetsuits and women's summer wetsuits come with different sleeve and leg lengths so that you can choose the level of exposure you want during your kitesurfing excursion. They are also lighter, without some of the insulation that is so vital for the winter wetsuits.
Mystic Thermal Layers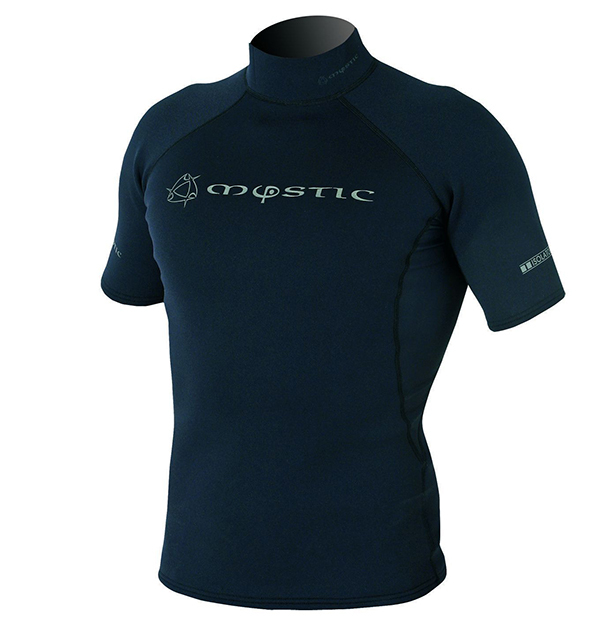 To help surfers stay comfortable, Mystic provides insulation in the form of thermal layers. Men and women can buy short-sleeved or long-sleeved shirts, knee-length pants, or vests made of a combination of polyester and elastane. Lightweight, comfortable, and quick to dry, these garments supply an extra layer and trap body heat for added warmth.