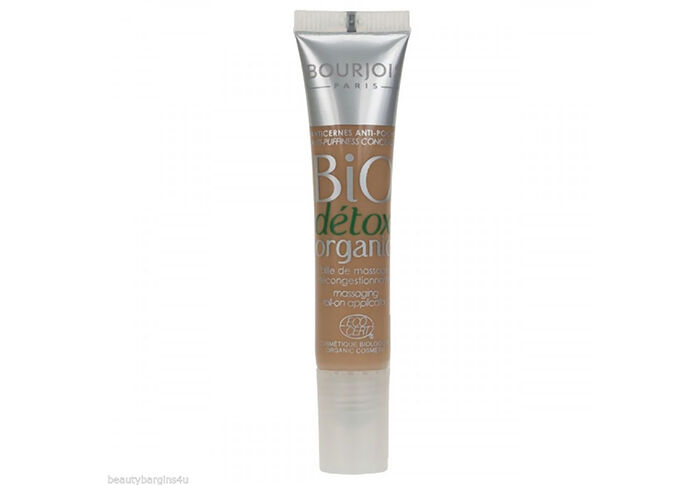 Better for the skin, natural and organic cosmetic products improve rather than damage the complexion, and they do not cause skin irritation or harm, which chemical concealers often cause on sensitive skin. Natural concealers typically contain a large percentage of all-natural and organic products, making them perfect for women who are health conscious, undergoing chemotherapy, or who have sensitive skin and allergies. While it is difficult to sort through the many available brands and options, some natural concealers are better for skincare than others for a number of reasons.

Bourjois Bio Detox Organic Concealer Stick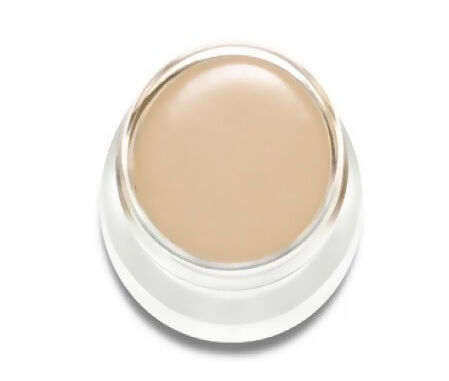 Bourjois Bio Detox Organic Concealer Stick is an inexpensive option that offers a lot of value to buyers on a budget. While it is not perfect, it is one of the best organic concealers in its price range, and some beauty reviewers list it as the best. Available in a stick with a roller, the concealer comes in a number of colours, allowing women to choose the right shade for their skin. Bio Detox is ideal for covering dark circles under the eyes due to a two-step formula with both white and yellow shades blended in, allowing it to conceal blemishes as well as circles. It is also good for covering spots and lines, which standard creams have trouble covering.

RMS Beauty "Un" Cover-Up
A flawless, all-natural concealer, which offers an illuminating cover-up effect with a hydrating, antibacterial base, RMS Beauty "Un" Cover-Up concealer is also suitable for use as a light foundation, making it a good, all-around make up essential for women who like to go light on their cosmetics, whenever possible. RMS Beauty offers five different shades for various skin tones, which is considerably more in terms of options than most other natural brands offer. Ingredients include coconut oil, castor seed oil, beeswax, cocoa seed butter, jojoba seed oil, rosemary, tocopherol, and titanium dioxide. Also produced with raw ingredients, "Un" Cover-Up is one of the more unique natural cosmetics products.

MyChelle Concealer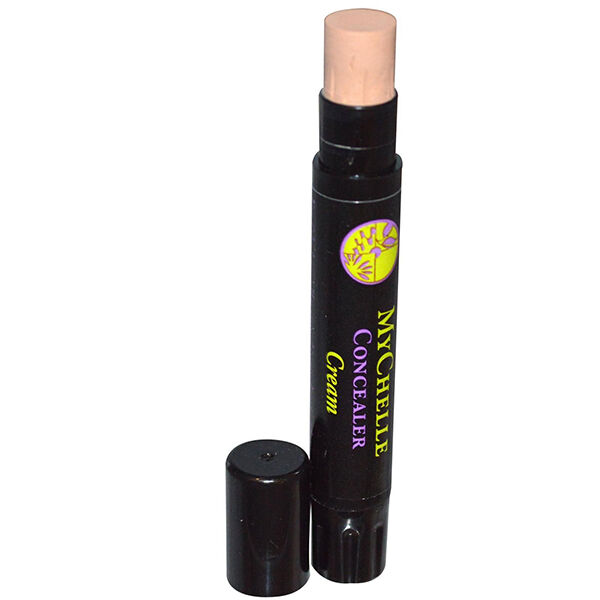 MyChelle is one of the most popular organic and natural cosmetics manufacturers in the United Kingdom, partially because it offers a wide range of options, and partially because the company offers prices comparable with chemical drugstore brands. MyChelle's concealer is available in three shades, 'solar', 'cream', and 'terra', and features a mineral base with lysine and fruit additives for a moisturising and hydrating result. MyChelle's concealer sticks are convenient for women who want to carry them in their purses, and are ideal for covering circles under the eyes as well as blemishes. Key ingredients include grape seed and camellia oil, which blend together to create a smooth, heavy base that covers blemishes of all types.