Night vision goggles provide hunters with clear night vision for hunting in the dark. The goggles detect infrared light to show animals and birds who roam the great outdoors at night. Before choosing the right pair of night vision goggles, hunters should read-up on goggle types and have a look at the top night vision goggles.
Types of Night Vision Goggles
Hunters can choose amongst three types of night vision goggles. Monocular goggles incorporate a single lens to the headset, while binocular goggles feature two eyepieces and one front lens. Binoculars provide the most expansive view wit two eyepieces, with each eyepiece operating a lens. Hunters need to decide whether to go with light amplification or thermal imaging technology. Thermal imaging night vision goggles detect heat, which makes the goggles a good choice for foggy environments. Hunters should also choose between night vision goggle types. Although first manufactured during the 1960s, first generation goggles still hold a strong market presence because of their cost and ability to perform basic night vision functions.
ATN PS15-4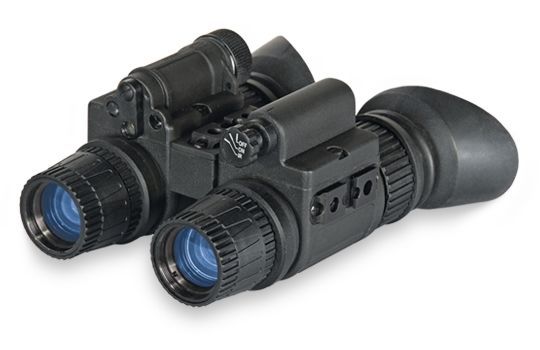 Made from light weight, yet highly durable, materials, ATN PS15-4 night vision goggles employ advanced night vision technology. Manufactured primarily for law enforcement and military personnel, hunters can also enjoy using two powerful Generation 4 image intensifier tubes that project clear images. Even operating on a foggy, moonless night, hunters can detect objects from hundreds of metres away. The twin tube design lends the ATN PS15-4 night vision goggles the power to increase depth perception through high vegetation areas. The built-in IR illuminator allows hunters to review a map detailing the hunting area at least 20 metres in front of them.
Pulsar Edge GS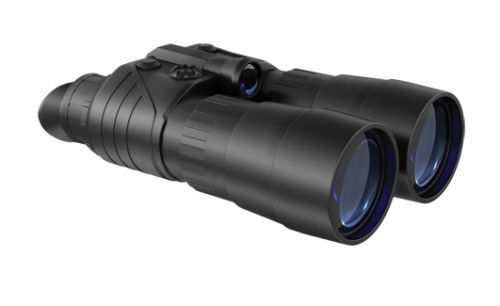 For hunters on tight budgets, yet still want high performance in the field, Pulsar Edge GS night vision goggles include multi-coated lenses to prevent obscured views. By integrating R-contact optical technology, Pulsar provides hunters with high-resolution images that allow them to make quick and accurate decisions. Built-in automatic bright source protection prevents peripheral images from fading into the background. These rugged night vision goggles include a reinforced fibreglass body that reduces impact damage caused by flying debris. Lightweight and compact, the Pulsar Edge GS is a convenient way to stay on top of nighttime targets.
Armasight CO-MR
The CO-MR from Armasight are mid-range hunting night vision goggles. The goggles provide hunters with clarity and reliability during the harshest of weather conditions. Armasight equips the MO-CR with a locking quick-disconnect mounting system that allows hunters to quickly attach and detach the goggles. Armasight's design ensures eye protection and a relaxed shooting position for hunters on the prowl at night.