Though it was not the first handheld gaming console, the Nintendo Game Boy is undoubtedly one of the most popular, and the original Game Boy and the Game Boy Colour sold over 100 million units worldwide. Tetris was the most popular game for the portable console, followed by the Super Mario series and the Pokemon games.
Tetris
Nintendo sold over 30 million copies of the addictive puzzle Tetris for the Game Boy. Originally developed by Alexey Pajitnov, a Russian video game designer, this portable version came out in 1989. In fact, the company included the game with the unit itself in some markets. Players manipulate the orientation of falling shapes to create a flat row. Completed rows disappear and add to the player's score. However, incomplete lines remain, giving players less place to manipulate and move new blocks. Tetris was the first Game Boy video game compatible with the Game Boy Link Cable, allowing two players to compete against each other. Tetris DX is a colour version for the Game Boy Colour.
Super Mario Land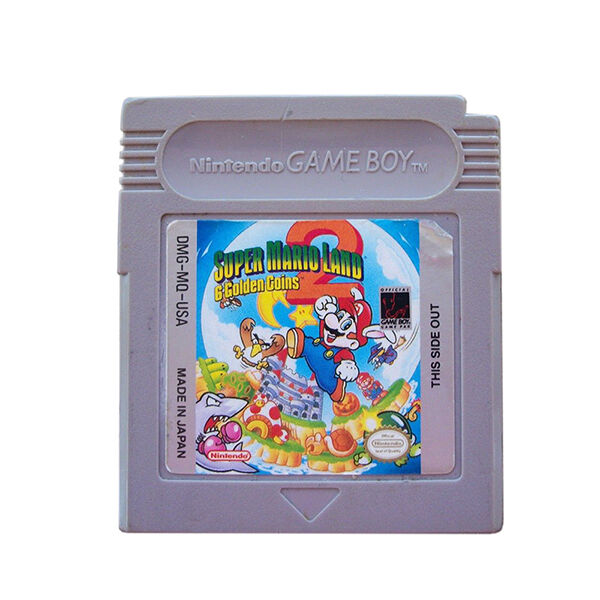 Several of the best-selling Game Boy games feature Mario, the moustached Italian plumber. Super Mario Land debuted in 1989, and it was Mario's first appearance on the portable console. Similar to "Super Mario Bros" for the Nintendo Entertainment System, the game has the player take the role of Mario who tries to defeat an assortment of enemies with the ultimate goal of saving Princess Daisy. Over 18 million copies of the game sold, and Super Mario Land 2: Six Golden Coins followed. The sequel introduced "Wario" and several new features, including a world map, new power-ups, and fresh levels. Other Mario titles for the Game Boy include Dr. Mario, Wario Land: Super Mario Land 3, and Super Mario Bros. Deluxe.
Pokemon
Very popular in Japan, the Pokemon games also gained a strong foothold in the UK. Pokemon Red, Blue, and Green sold over 20 million copies worldwide, with 600,000 copies selling in the UK. Launching in 1996, Red and Green were the first, and Blue was a special edition that debuted the same year. The player controls the main character with the aim of mastering battling and becoming the champion of the Pokemon League. Players can also try to complete the Pokedex by acquiring all 150 available Pokemon. Like Tetris, the game allows players to connect two Game Boy units with the Game Link Cable and play together. Other popular Pokemon games for the Game Boy include Pokemon Yellow—a special edition released in 1997—Pokemon Crystal, and Pokemon Pinball.