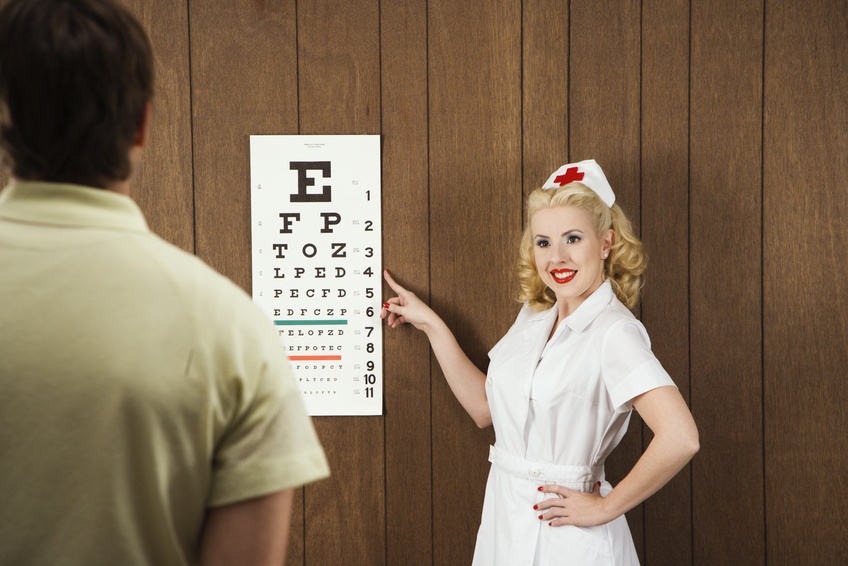 Whether the occasion is Halloween or just a fancy dress party, nurse costumes seem to be a go-to outfit for women. They get to show off their feminine side, and many varieties are for adult eyes only, but family-friendly versions are available as well. The ideal nurse fancy dress fits well, comes with accessories or is easy to accessorise, and has all the parts necessary to make the fancy dress look like a true nurse uniform.
The Traditional Nurse Costume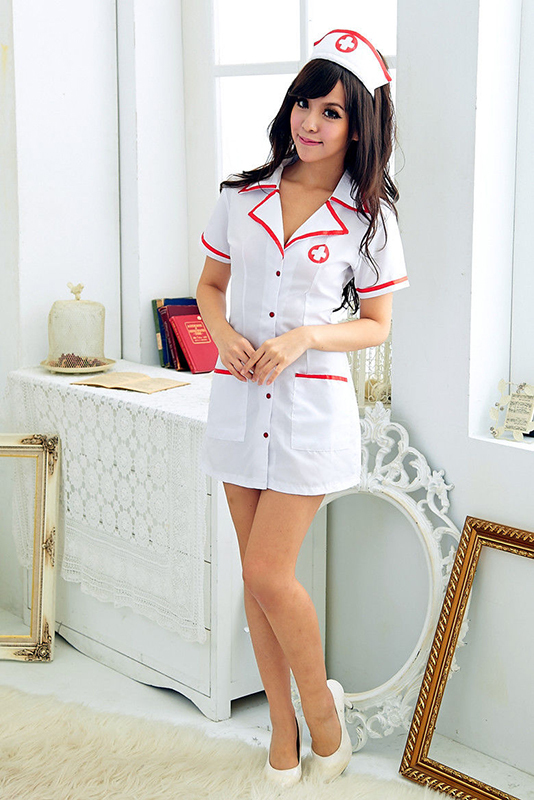 Not many people remember the days when nurses wore dresses and a headpiece to work every day, and the traditional nurse costume catches the essence of those days. The silky blue nurse dress features dainty lace lining and a white collar, and it stops mid-thigh. A nurse apron built into the front makes the outfit look sanitary and defines the waist with a sash. Of course, no nurse costume would be complete without the red and white cross identifying the woman's job. Pair the fancy dress with white leggings and black shoes with a low heel to complete the vintage nurse look.
The Nurse Zombie Costume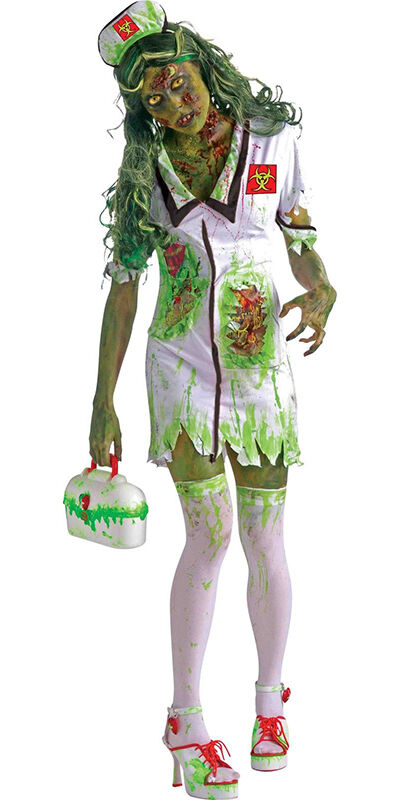 Nothing is more untraditional than a zombie nurse costume. When the part dictates a more unique outfit, look to the scary side with a blood-splattered uniform. It comes with a white thigh-high dress that has a zip front so that women can choose how low they want the neckline to go. Of course, the zombie dress looks like it has rolled around in the mud a few times with fake dirt smeared onto it. A red cross over the left side of the top identifies the uniform, and the costume comes with a matching nurse hat. For even more spooky fun, scare everyone with a large syringe that you can fill with any beverage and squirt at people.
The Dr. Shots Nurse Costume
Many nurse costumes are designed to be flirtatious and show off a woman's figure, but the Dr. Shots costume is all about fun. The miniature doctor's lab coat serves as the dress and still shows off plenty of leg. The red cross and "Dr. Shots" label appears on the left side of the coat, and four looks that holds syringes sit at the waist. Each feature "Dr. Shots", and you can fill them any liquid. Use them to serve drinks at a party or just fill with liquids of all colours. The outfit also comes with a toy stethoscope complete with a red heart at the end. Look for other suitable nurse accessories to further the fun.