The Parachute Regiment plays a large part in military forces across the world. The British Parachute Regiment, also known as the Airborne Infantry, has a long history dating back to the Second World War. Because of the regiment's long history, there is a plethora of collectible items to choose from. Adding to your collection from among the top three collectible items helps to ensure you build a valuable, interesting, and authentic collection of Parachute Regiment articles.
Parachute Regiment Red Beret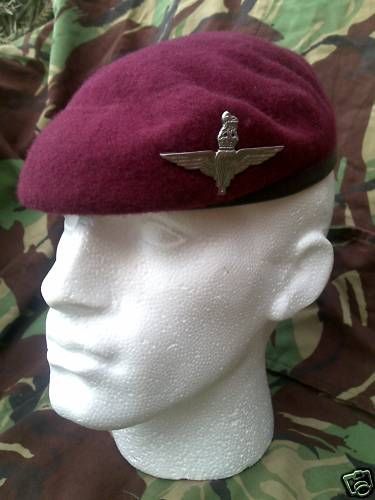 The red beret is synonymous with the Parachute Regiment, nicknamed The Red Devils. Only fully qualified British paratroopers have a red beret. In 1943, Browning made an unheard-of move and authorised the 509th Parachute Infantry Regiment from the US military to wear British-style red berets as a mark of respect after training together and joining forces. The US red berets from this era have a cloth cap patch rather than the British metal cap badge. The United States Air Force Pararescue Regiment has also worn a red beret since its formation in 1946. The regiment recovers and treats injured servicemen and women in combat.
Parachute Regiment Cap Badges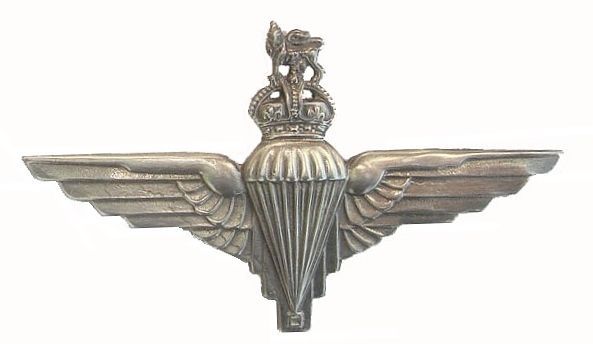 The most well known and highly prized of the Parachute Regiment cap badges are the metal wing-shaped Parachute Regiment cap badges. These badges are highly regarded by militaria enthusiasts, as well as by veterans and current members of the Parachute Regiment. It is important that you purchase an authentic cap badge. Check authenticity by looking for die-casting flaws. Reproductions often have noticeable flaws that would never appear in a genuine set of Paratrooper wings. Manny reproductions have thin wing tips that protrude noticeably from the top of the wing. However, real cap badges do not have this extra protrusion on the wing tip, and instead the tip is flush with the uppermost feather. On a genuine cap badge, the feathers curve with a natural flow, while on fakes, they are often more angular.
Parachute Regiment WW2 Denison Smock
The Denison smock, named after Major Denison, is the most recognisable piece of parachute regiment uniform from the World War II period. The purpose of this green and brown jacket was to keep the soldier and his equipment well covered, preventing equipment snagging or catching when in the field, on a jump, or travelling in a plane. This effective camouflage uniform jacket features two thick layers for extra warmth at high altitude.