Paslode produces great nail guns for a variety of applications. Whether you are a professional framer or a home DIY enthusiast, these nail guns provide a good balance between performance and ease of use. Plus, with the various technical advancements in the industry, Paslode nail guns are compact and feature-laden for efficient operation. The following are three of the top nail guns from Paslode.
IMCT Cordless Framing Nailer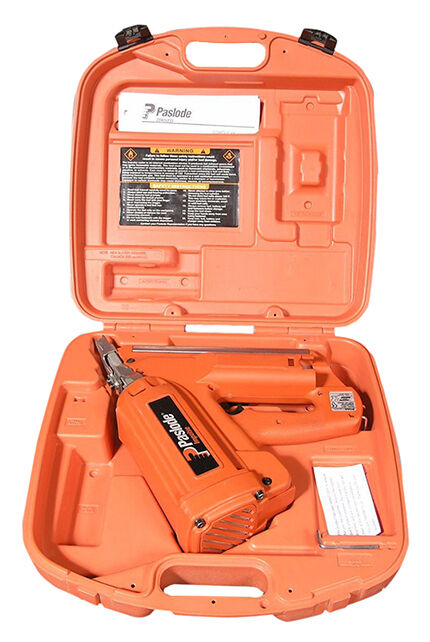 The IMCT cordless framing nailer is a long serving model for Paslode and has been around for over a decade. With that much time to improve on it, this framing nailer has become a favourite. It operates on a 6V rechargeable battery, and being a lightweight machine, is easy to operate at any time and on any job site. Additionally, you will experience less arm fatigue with this nailer, even with the fuel cell installed. It also has tool-free depth of drive nail adjustment, to shorten the nail drive selection time. Other features you can find on this nailer are a nail lockout mechanism and dual position belt hook. It drives 2-inch to above 3-inch nails, making it suitable for almost any framing task.
900600 Cordless 16-gauge Angled Finish Nailer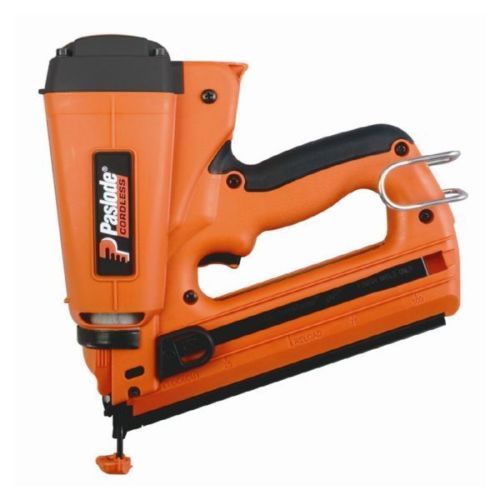 To finish up a piece of furniture or a window frame, a finish nail gun is required, and the Paslode Cordless 16-gauge angled finish nailer model number 900600 is a powerful little tool. This fuel-powered nail gun provides an open line of sight at its nozzle allowing for a clear aim while nailing. The angled magazine does not get in the way and allows you to position the nailer where you want, even reaching in corners. Being a finish nailer, it fires smaller nails than the IMCT framing nailer, suitable for finishing works. With its power and large magazine, you can breeze through most jobs without any fuss. This finish nailer boasts a tool-free depth of drive adjustment as well.
F350S PowerMaster Plus 30 Degree Framing Nailer
The Paslode F350S PowerMaster Plus 30 degree framing nailer might be a mouthful to say out loud, but it is a joy to use around a jobsite. It is an air nail gun, which means it needs continuous gas supply from a compressor to drive nails into wood. While having a hose plugged into the nailer may sound inconvenient, it also means that you do not need to replace any fuel cell. It has excellent ergonomics with a centre of gravity close to the trigger, as well as low recoil. The F350S PowerMaster Plus is designed for heavy-duty work and can withstand long operation hours with minimal jams or misfires. Although heavier than cordless nailers, it is still comfortably light and compact. This Paslode nailer holds up to 84 nails for a single use. Overall, Paslode nail guns are a good buy as they are powerful and have parts available for them from battery chargers to gas packs.