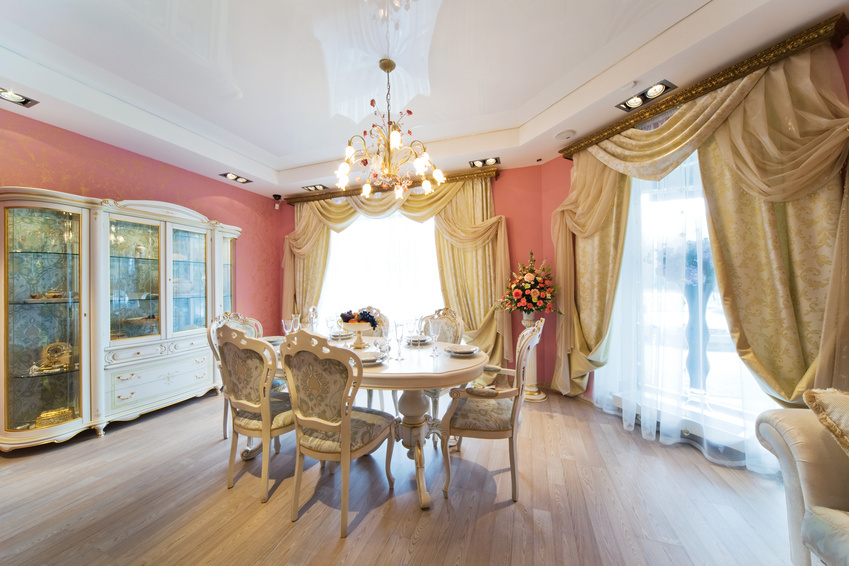 Pelmets allow buyers to add decorations to the windows in their homes and improve the overall appearance of rooms. Many different styles of pelmets are available, ranging from pelmets for children's rooms to solid colours for living rooms. Learning about some of the most popular styles and designs on the market enables shoppers to focus on pelmets that fit their personal tastes. In addition to pelmet styles, buyers should also consider the materials and sizes.
Traditional Pelmets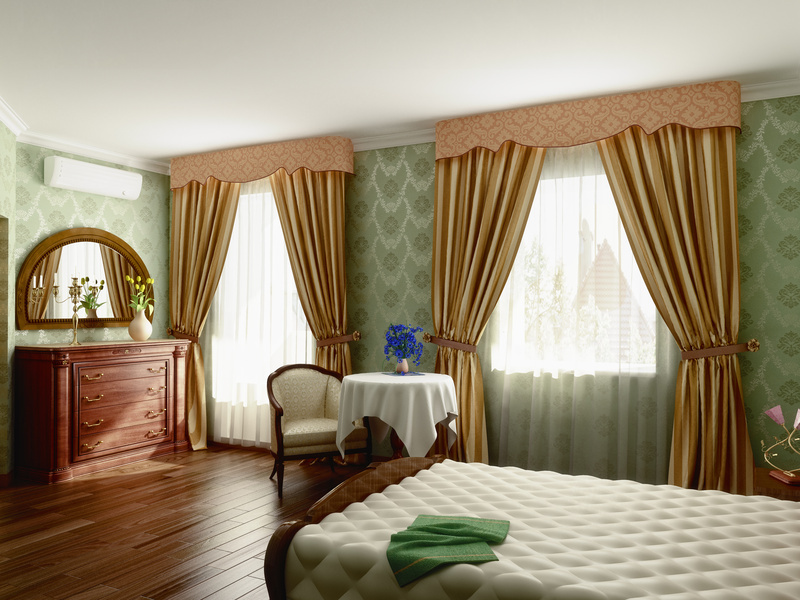 The traditional pelmet style often features dense patterns with rich colours like burgundy and royal blue. Fabric versions have heavily gathered fabric designs with multiple folds, and the materials are usually heavy and thick. Traditional pelmets are great for bedrooms and living rooms, although lighter, brighter versions work well with kitchen curtains. Traditional pelmets are usually quite beautiful, and the thick designs may also help them provide some insulation by blocking convection currents. They generally assist with room temperature control in both warm and cold months, especially when paired with lined curtains and blackout curtains.
Modern Pelmets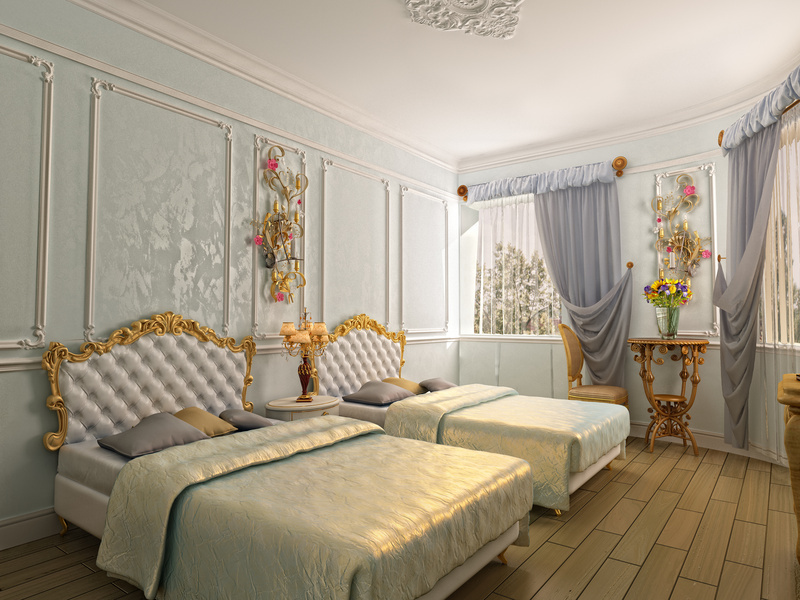 In contrast to traditional pelmets, modern pelmets feature sleek designs that sometimes take a minimal approach. These pelmets favour neutral colours like black, white, and grey. They do not have the thick fabrics and folds of some traditional pelmets. If they include fabric, the fabrics are light and thin. Modern pelmets usually make a room feel more spacious, but they do not normally offer the same level of temperature control benefits as the thicker materials in traditional items. For those in love with chic designer looks, it is usually possible to find designer pelmets in modern styles.
Novelty and Children's Pelmets
Sometimes pelmets do not feature fabrics or elegant designs. A broad selection of novelty pelmets offers playful patterns and designs. Examples include pelmets with logos of football clubs or illustrations of the Queen's Guard. Many of the novelty pelmets available are for children's rooms. They tend to use lightweight materials and straightforward designs that are easy to install and inexpensive to purchase. Buyers can choose from children's pelmets with a huge selection of decorations. Some feature fun patterns or drawings, but others come in solid colours to simply add a little colour to children's rooms.
Other Considerations
Beyond style, it is also important to keep a few other aspects in mind. Pelmets often include fabric materials, such as polyester, cotton, lace, jacquard, voile, or satin, to create entirely different looks. Those variations are extremely helpful when it comes to decorating rooms. Buyers also need to make sure the pelmets they buy properly fit the windows in their homes. As a reference, the rod or board that holds the pelmet and blinds should be wider than the window frame.