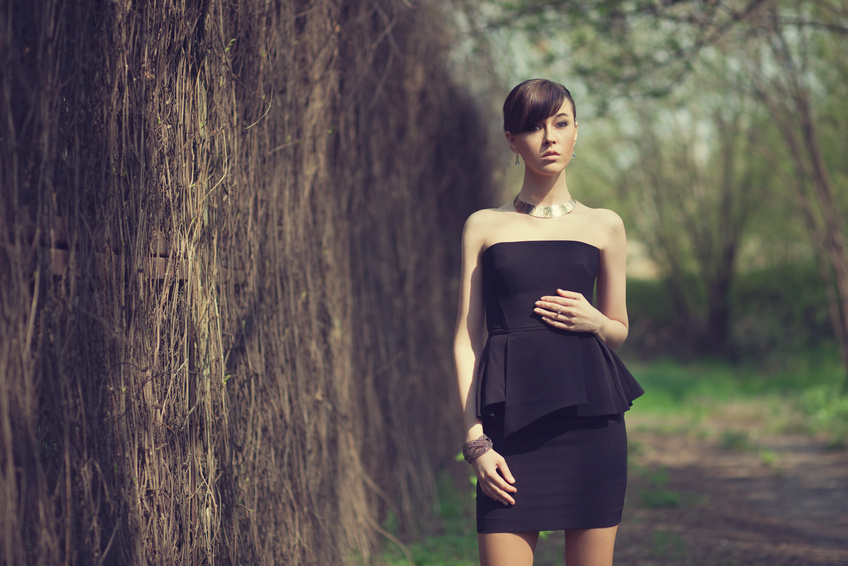 Peplums, or short overskirts, have become popular as a design in women's clothing. They come in several styles. While some peplums are deliberately flared, others are meant to enhance a woman's curves. Still, some peplums offer a close fit to the wearer's body, placing emphasis on the waist. When shopping, take into account your body type as well as your personal style.
Peplum Jackets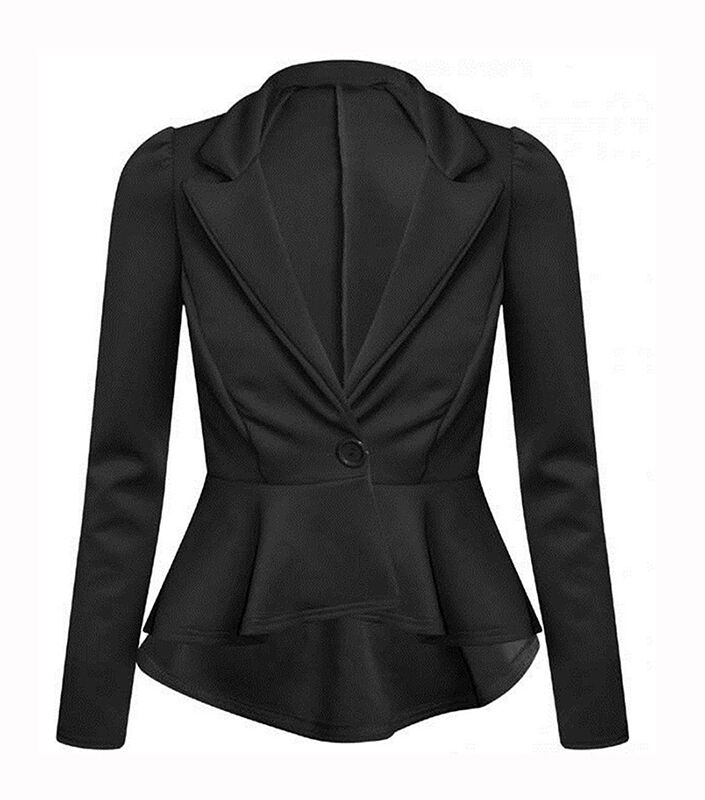 Peplum jackets come in a wide array of colours, sizes, and styles. When worn right, the peplum design should create an hourglass silhouette. Therefore, consider your body shape to help you find the perfect peplum top to highlight your features. If you are pear shaped, consider one with minimal fabric; too much fabric in the peplum can add weight to the lower body. Likewise, avoid a full peplum, as this can throw off the symmetry of the style and make you look bottom-heavy. For a complete look, pair a peplum jacket with a pencil skirt or straight leg slacks in a matching or complementary colour.
Peplum Dresses
Peplum dresses have a flounce, ruffle, or short skirt attached at the waist or hips. With dresses that have a high waistline, opt for a longer peplum of about 20 to 25 cm wide, as this allows it to fall mid-hip. Conversely, those who prefer more of a ruffle rather than an overskirt should choose a one of about 10 to 15 cm wide. Generally speaking, a stiff peplum that covers the hips suits bottom heavy women, while a flowy or split-middle peplum works best on those who carry their weight on top. Still, if you have a rectangular body shape, consider pairing the dress with a belt to give your body some curvature.
Peplum Skirts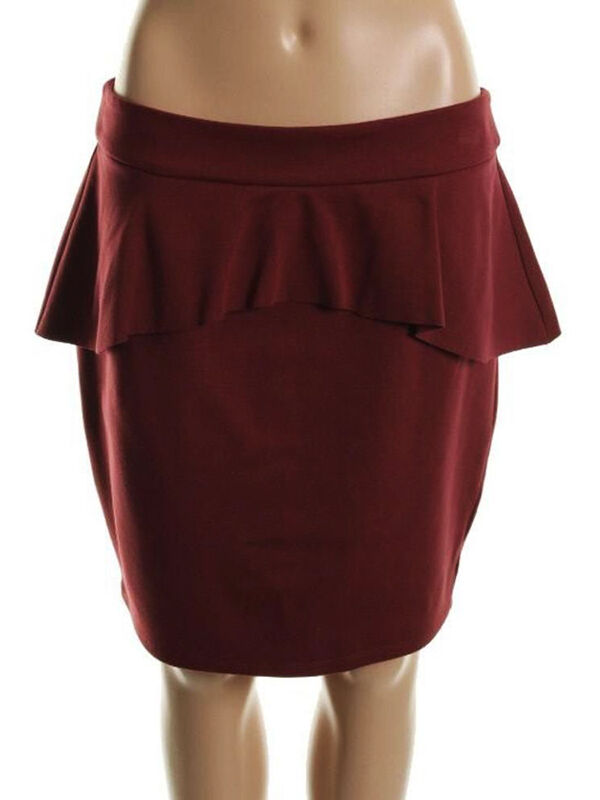 Peplum skirts offer a timeless and trendy appearance. When shopping, consider the material. Cotton peplums resemble an elongated hem; these overskirts have remained popular as a clothing detail. Still, more modern overskirts are fabricated of a sheer material, such as tulle or lace, allowing the skirt beneath to show through. Generally speaking, the peplum skirt should accentuate a narrow waist or create a casual sense of elegance. Peplums tend to work best on pencil skirts, high-waisted skirts, or other form-fitting skirts. Whether searching for business wear or casual wear, peplum skirts give off a flirty personality that suits both the office and the nightclubs.