The social rules and mores that dictate relationships in previous eras are a big part of what make period books so appealing. Far more than being the stereotypical "bodice rippers", the best historical romances offer fascinating settings, compelling characters, and intriguing plot lines. The top 3 romance books offer some of the best of the genre.
Loretta Chase: Lord of Scoundrels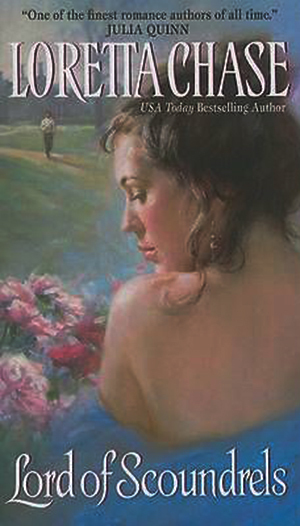 Considered by many to be the epitome of historical romance books, Loretta Chase's Regency romance Lord of Scoundrels relates the story of Jessica Trent. She is determined to save her weak-minded brother Bertie from falling into the rakish lifestyle of his best friend, Sebastian Ballister, the Marquess of Dain. She does not expect to find herself desiring the scoundrel—but when they are caught in a compromising position, Jessica uses Sebastian to salvage her reputation. Suddenly, the man who swore off marriage finds himself wedded to a woman who does not back down from a challenge. Lord of Scoundrels delivers a mix of witty banter, incredibly sensuality, and deep characters. Chase does not shy away from tough moments in her romance novels, with scenes that make readers laugh and cry.
Sarah MacLean: A Rogue By Any Other Name
Another Regency romance, Sarah MacLean's A Rogue By Any Other Name tells a tale of revenge. Michael Lawler, Marquess of Bourne, lost everything but his title while gambling, and he vows to get revenge on the man who cheated him and win back the estate. By chance, it falls into the hands of Penelope Marbury's father, and he adds it to her dowry to hopefully drum up a suitor or two. Bourne, now an incredibly wealthy partner at one of London's premier gambling establishments, seizes the opportunity. But his marriage to Penny is not at all what he expected; the prim and proper girl Bourne knew as a child is not content with a quiet marriage: She wants passion and adventure. MacLean has written a compelling romantic book about two people who both believe themselves unworthy of love finding it nonetheless.
Julia Quinn, The Viscount Who Loved Me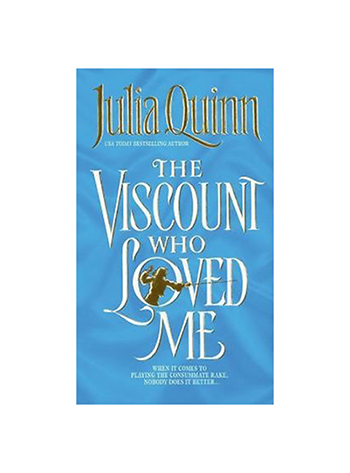 One of the most notable Regency and historical romance authors, Julia Quinn is also quite prolific. The Viscount Who Loved Me is actually the second in her acclaimed Bridgertons series. Viscount Anthony Bridgerton is perhaps the best-known rake in England, and he has set his sights on marrying the belle of the season, Edwina Sheffield—but not if Edwina's elder sister, Kate, has anything to say about it. Anthony's plans for a marriage of convenience go horribly awry when he starts falling for Kate. They both fight their growing attraction to each other in a fierce battle of wills even while Anthony attempts to court Edwina. Quinn delivers plenty of humour and witty dialogue, as well as steamy scenes, and this romantic novel stands on its own.