Pillar candles, or church candles, accent your home with beautiful light, but choosing which ones to use in your home might be difficult. Pillar candles come in multiple shapes, in almost every colour, and in a variety of different fixtures. Choosing the right ones to accent your home is important to keep the home's design style, and overall appearance, the same. The top three most popular options include hanging pillar candles, pillar candles in glass fixtures, and coloured pillar candles.
Hanging Pillar Candles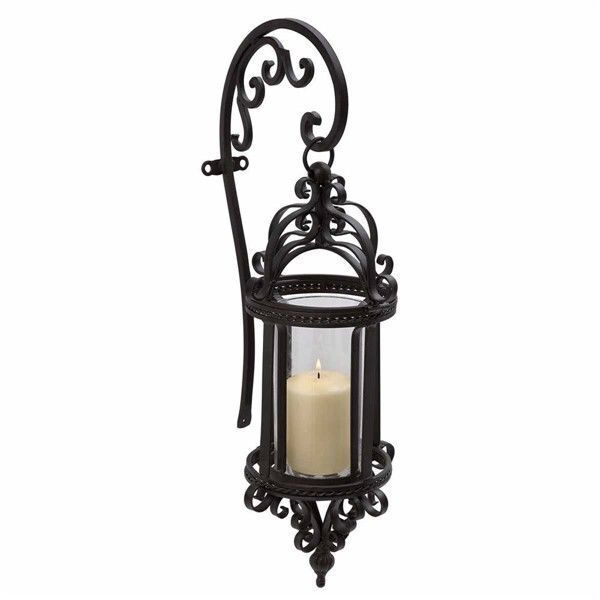 Hanging light fixtures are the perfect way to display pillar candles over a table, or in another hanging location. Hanging pillar candleholders are a beautiful and stylish alternative to chandeliers, and are usually more modern than chandeliers. Some of the more popular options include closed hanging lamps for candles, hanging shelves, and hanging candelabras that you can either hang from the ceiling or mount to the wall. Choose either wood or metal candleholders according to which materials are present in the rest of your home.
Glass Fixture Pillar Candles
Many pillar candles come in glass jars or enclosures. These are actually one of the most popular options because they are the safest, and you do not have to worry about wax dripping on the rest of your home. Glass enclosures vary from glass jars with wax poured into them, to reusable cut crystal glass candleholders. Each style offers an entirely different look so it is a good idea to choose something that suits your home. Crystal candleholders are the most expensive but also the most beautiful, plain glass candleholders are versatile and easy to use in any style of room, and jar candles like Yankee candles are the most casual.
Plain Coloured Set of Pillar Candles

The most popular pillar candles that people use to decorate their homes are plain coloured. You can choose to set them on a tray or in a bowl, and go with a colour and shape that suits the decor of your home. Buy a set of pillar candles in varying sizes from large to small, and in varying widths, and then organise them on a tray with the smallest in the front. Choosing all same-size pillar candles is also an option, as is just decorating with one candle. Coloured candles include red, green, brown, pink, purple, orange, and dozens of other colours. Scented candles are also available.