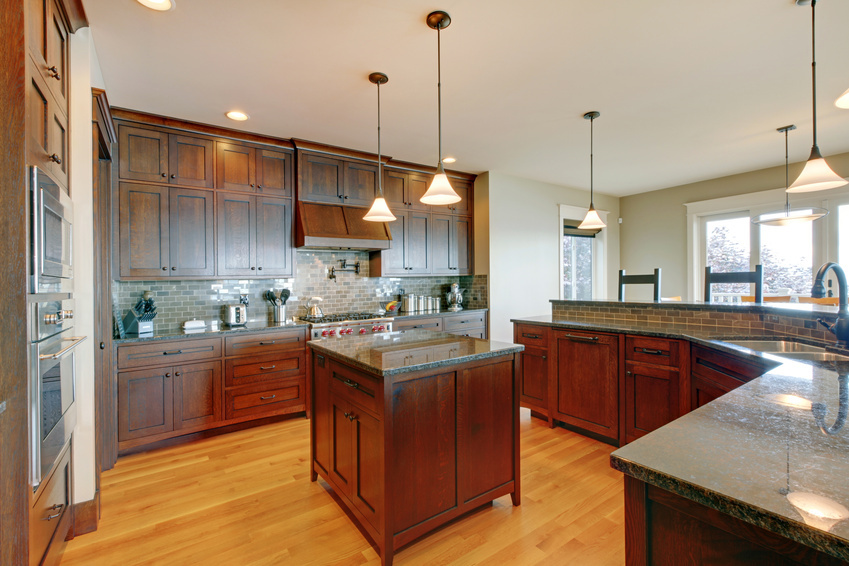 The kitchen is the centre of activity in many homes. It is where families gather in the morning, and where they discuss school and work in the evening. The right choice of furniture turns a kitchen into a space that is both functional and inviting. Pine kitchen furniture creates a bright rustic look. Essential items include cupboards, dressers, and islands.
Pine Kitchen Cupboards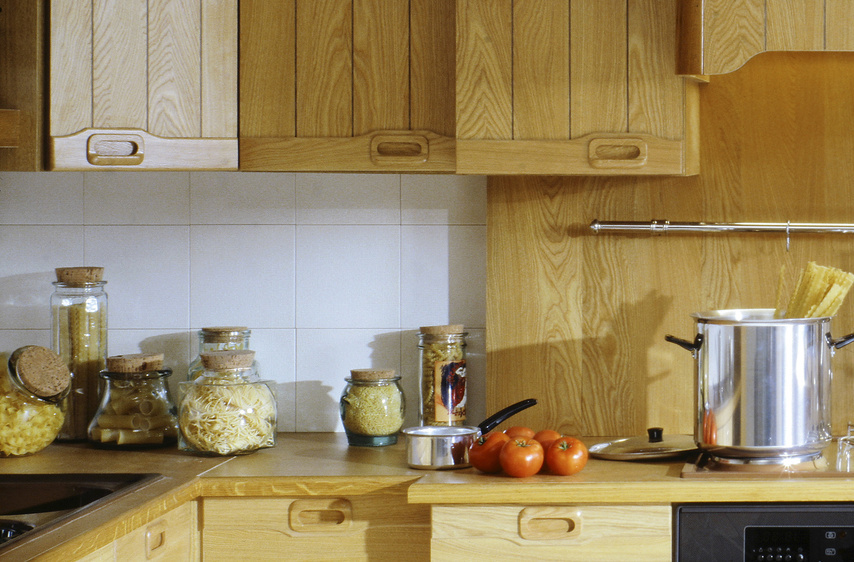 Pine kitchen cupboards set the tone for the room. Unfinished pine has a natural look, with the light colours with knots in the wood reminiscent of country cottages. For a darker style, buyers can purchase stained pine. DIY enthusiasts can also buy natural wood and stain it at home. The cupboard layout and design should suit the kitchen space, in addition to the storage needs of the home. In small kitchens, maximise the space with deep pine cupboards and open shelves. Pine cupboards with glass doors help to brighten a room, and bring a touch of elegance to the interior design. Brushed nickel and copper hardware offer a sleek look.
Pine Kitchen Dressers

Pine kitchen dressers provide storage, in addition to an area to exhibit decorative items, such as plates and ceramic ornaments. They are available in a variety of sizes for large or small kitchens. Buyers have a range of choices, including soft pine units with display shelves and drawers. Some units can act as an extra serving area for dinner parties. Sandy pine provides a light and bright look, whereas a dark stain adds depth to the kitchen. In a room with a colour scheme, choose display items, crockery, and other kitchen equipment for the dresser that complement or contrast with the theme.
Pine Kitchen Islands
Pine kitchen islands provide extra space for cooking and create a eating area for an informal meal. Islands with granite or stone countertops provide a formal look to a space. Butcher's block topped islands have a more casual appearance and protect the surface of the island from nicks and cuts from chopping food. Some units feature cabinets and drawers for storing utensils and pots, as well as spices and wine. Others have baskets and shelves to organise fruit, vegetables, and cookbooks. In addition to natural and stained pine, there are many islands that are painted, which add colour to the kitchen.