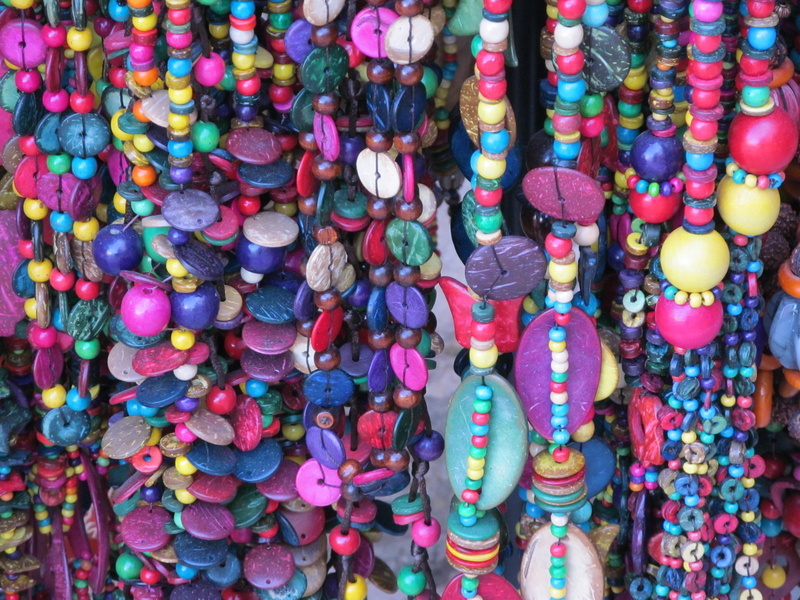 Plastic jewellery is a type of costume jewellery that features acrylic and other plastic components such as synthetic gems and plastic beads. Plastic is affordable and highly customisable, which makes it ideal for inexpensive statement necklaces and children's jewellery. The top three plastic jewellery necklaces include designs suitable for casual and formal occasions.
Black Tattoo Choker Necklace
The black tattoo choker necklace, popular with younger wearers, consists of strong stretchable plastic with a delicate pattern that resembles a tattoo. These necklaces first became popular in the 1980s and 1990s, and some sellers offer them as vintage necklaces or '80s necklaces. Most tattoo chokers have circumferences of around 33 centimetres. Although they are stretchable, they do tend to snap after a few months. In addition, pulling them on and off over your head can stretch and warp them. Fortunately, these chokers are cheap and readily available, making it easy to source replacements. Black is the most popular option for tattoo choker necklaces, but you can find these accessories in a variety of colours.
Black Beaded Gothic-Style Choker Necklace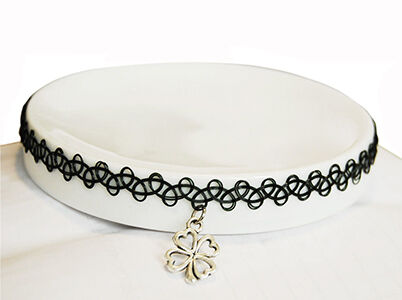 The black beaded gothic-style choker necklace features a detailed, eye-catching design suitable for formal occasions and fancy dress. This plastic necklace is 14 centimetres high and covers a substantial section of the throat and neck with a filigree-like arrangement of beads. The choker has two lobster claw clasps in the back to keep the necklace upright and prevent sagging. It is approximately 30 centimetres long, but comes with a chain drop that extends the length by 6 centimetres. This plastic beaded choker is especially suitable for burlesque and Moulin Rouge-inspired outfits, and gothic outfits. Although the choker looks delicate, it consists of strong, durable plastic. The popular design is also available in white and red.
Retro-Style Acrylic, Rhinestone, and Chain Necklace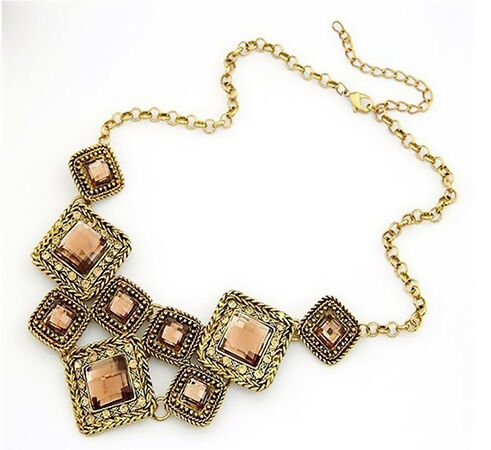 The acrylic, rhinestone, and chain necklace is a retro necklace suitable for daywear and eveningwear. This statement necklace features a gold-coloured alloy metal chain design with a row of clear crystals set above octagonal white acrylic embellishments with metal borders. The chain is approximately 52 centimetres long and the crystal and acrylic pendant measures 14 by 2.6 centimetres. It comes with a 5.7-centimetre extender chain that allows you to adjust the length. The lobster claw clasps keep the necklace in place securely. The plastic and alloy construction is durable yet lightweight, which makes for comfortable wear.