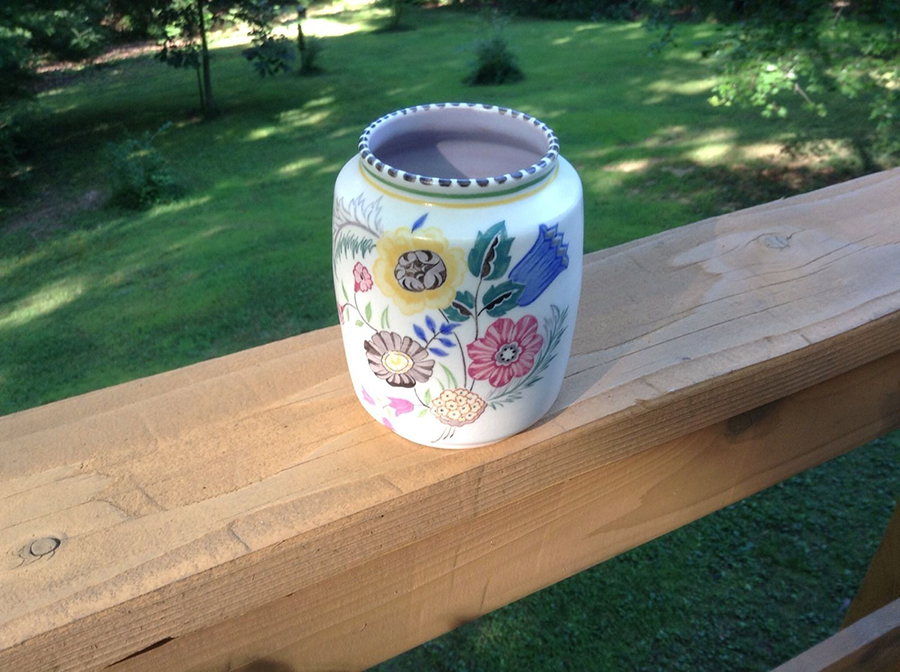 Poole Pottery started with the release of two-coloured tableware before the onset of World War II. They create highly decorative pottery pieces that provide owners with stylistic and functional appeal. Poole Pottery have created and manufactured pieces through four different eras, so shoppers should consider the eras as well as the top pieces before making a purchasing decision.
Sunrise Metropolitan Vase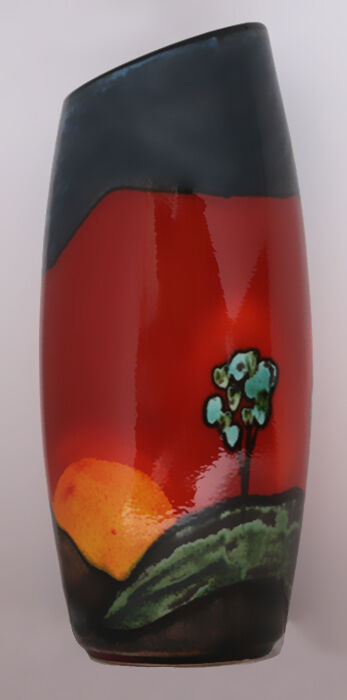 Handcrafted Sunrise Metropolitan vases present the rolling hills of Dorset. The bright yellow rising sun appears over a multicoloured landscape and against a deep orange background. Created in 2012 as part of the Living Glaze series, the Sunrise Metropolitan Vase presents a rich colour palette that promotes the Purbeck hills. The vases can hold flowers to brighten a room or stand alone as decorative pieces sitting on living room mantels, bookshelves, or tables. Fire treated ceramic helps protect the Poole Pottery vase against dents and scratches.
Bamboo Pattern 9-Inch Plates
If you want a minimalist design for tableware, you should consider the 9-inch bamboo pattern plates from Poole Pottery. The aesthetically appealing oriental style pattern includes two bamboo shoots that sit to one side of the Poole Pottery plates. Light beige dominates the colour scheme, which makes the plates a good complement for virtually any type of kitchen design. The plates work well for serving salads, breakfast, and a pre-entree dinner course. Furnace blasted clay construction ensures long lasting durability for the rugged plates.
Bluebird Ornamental Jug
Designed and handcrafted by Phyllis Allen during the Twintone era, the Bluebird Ornamental Jug is a collector's item. With two sturdy handles, the jug measures about 20 centimetres tall and 20 centimetres from the tip of one handle to the tip of the second handle. The relatively small stature of the jug provides collectors with flexibility for placing the pottery piece. Poole utilise the matte glaze technique that was common during the 1930s to make this jug. Subtle Blue and lavender combine with specks of bright yellow and dark green to create a dazzling artistic presentation.
Poole Pottery Eras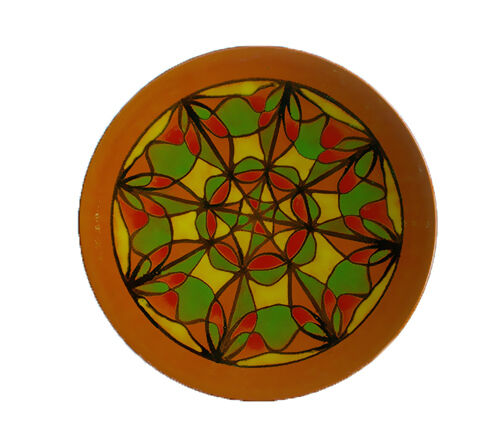 Collectors and Poole Pottery enthusiasts classify Poole Pottery decorative pieces into four different eras. The first runs from the 1930s until 1981, with a break during World War II. This era features Twintone pieces. The second era started in 1963 with the Poole Delphis Pottery pieces. The third is the Aegean Poole Pottery featuring spray-on glazes using techniques such as flow line, carved clay, and silhouette. Poole Pottery's fourth era pieces features 'Living Glaze'. The technique combines different glazes to create new looks.