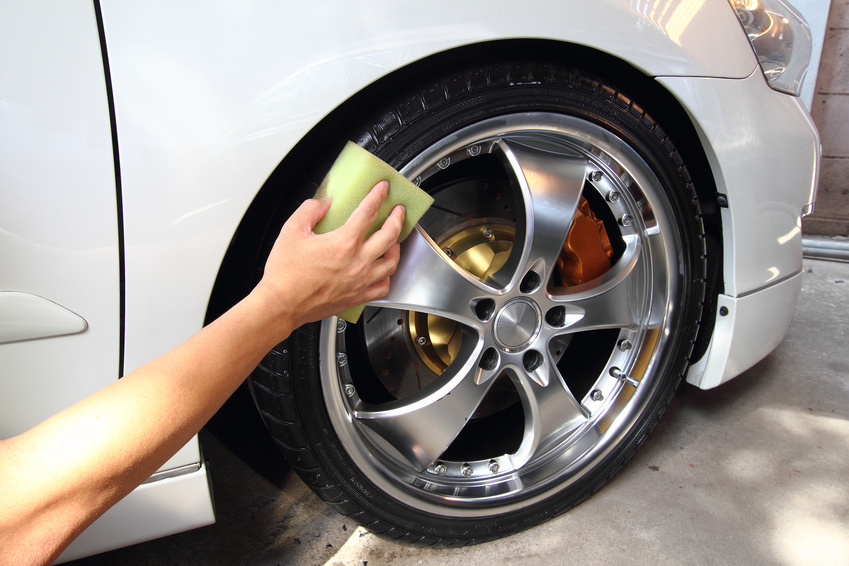 Keeping your car wheels clean helps prevent corrosion. While soap and water are always an option, specially tailored products keep them looking their best and add a degree of shine. First, make sure that the cleaner is appropriate for the type of wheels you have. Generally speaking, rough cast aluminium and chrome wheels can withstand stronger cleaners than coated, painted, and anodised wheels.
Mother's Foaming Wheel and Tyre Cleaner
While traditional wheels were constructed of bare metal, more modern wheels are often clear coated, and thus, require a special cleaner, such as Mother's Foaming Wheel and Tyre Cleaner. Suitable for a variety of wheel types, the formulation safely cleans and restores wheels, including painted, clear-coated, colour coated, steel, modular, and chrome types. It breaks up baked on-tar, dirt, brake dust, bugs, and oil without disturbing the wheels' coating. Moreover, it produces a foaming action, capable of dissolving grime in just two minutes, without scrubbing or scratching, when applied liberally. For the best results, avoid working in the sun, and do not allow the cleaner to dry on the wheels or tyres. After the two-minute waiting period, promptly spray the wheels with a strong jet of water. This non-spotting formula eliminates the need to dry wheels. Do not use it on motorcycles, polished or rough cast aluminium, billet, or anodised wheels.
Wolfgang Tyre and Wheel Cleaner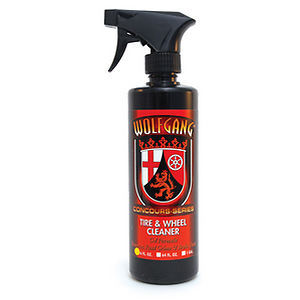 A non-caustic, water-based gel formula, Wolfgang Tyre and Wheel Cleaner penetrates below the surface, helping to loosen brake dust, road grime, oil, and grease that has formed on both the car wheels and tyres. Safe and effective on all wheel types, including aluminium, painted, polished, anodised, clear coated, and billet, this cutting-edge alloy wheel cleaner boasts industrial strength cleaning power. It is biodegradable, non-toxic, and gentle on the skin, thereby proving a must-have amongst the environmentally friendly. For optimal cleaning power, consider using it with an alloy wheel brush.
Detailer's Pro Series Wheel Glaze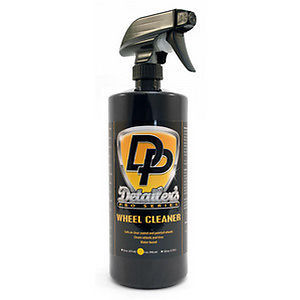 Detailer's Pro Series Wheel Glaze seals the wheel's surface, helping to prevent brake dust, sand, tar, salt, acid rain, and snow adhesion while keeping the wheels cleaner longer. Similar to car wax, this temperature-resistant polymer sealant requires liberal application with an applicator pad to create a shiny protective coating. This car cleaning product also helps remove previously formed brake dust residue and reduces the appearance of scratches and pitting. Detailer's Pro Series Wheel Gaze allows for easy on and off application.