Collectibles based on Professor Layton puzzle adventure games make ideal gifts for any die-hard fan of this series. The series consists of several games and a feature film, but the collectible items include a range of products, including books and toys. Start your own or a loved one's collection with Professor Layton plush toys, mini figure sets, or a compilation of the available games.
Professor Layton Plush Doll Collectibles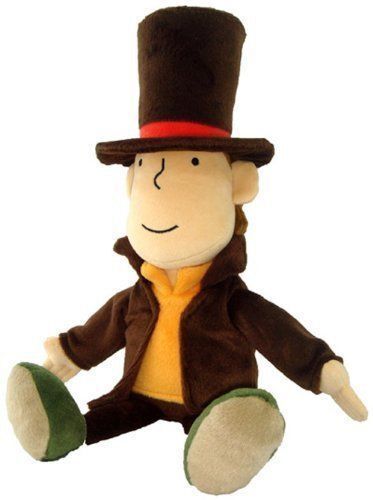 Anime plush dolls and small figures make good gifts for fans of Japanese animated productions, but toys related to the Professor Layton series tend to be the most appreciated items in any true fan's collection. Arguably the most popular Professor Layton collectible is the character's plush doll. The 22.5-centimetre toy looks just like the game's character, dressed in his trademark brown coat and trousers. You can pair this plush souvenir with a doll of Luke Triton, the Professor's young apprentice and co-adventurer. Official Professor Layton plush toys also come with an accompanying plush strap, which allows you to attach the doll to a bag or belt. If you just want to keep the professor on a shelf or inside a display case, consider getting the bigger 35-centimetre plush collectible.
Professor Layton Mini Toy Sets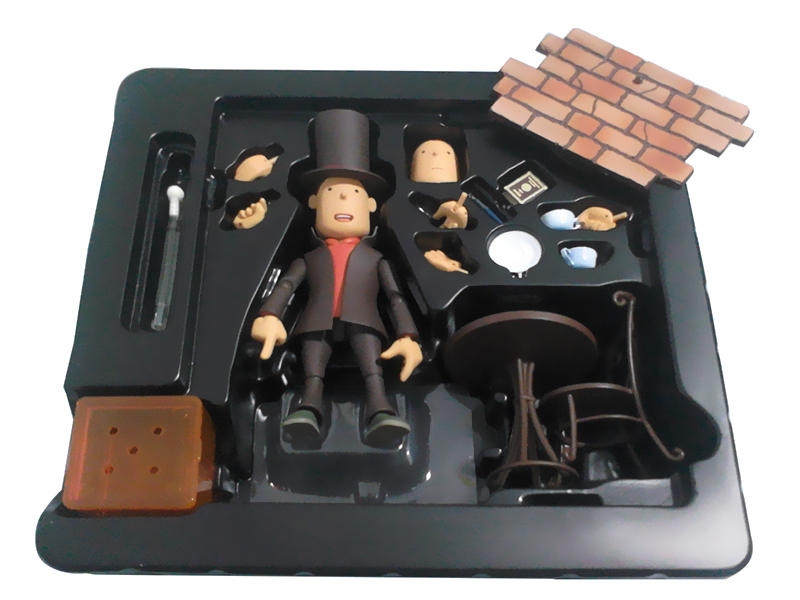 Always a treasured item on any fan's shelf, a mini toy set is a good way to jump start a young gamer's interest in beginning a Professor Layton collection. Besides the top-hatted Professor Layton, most sets contain mini figures of Luke Triton and several other characters instantly recognisable to any fan of the game series. Look for mini figure sets packed in one big display box, as those are convenient for storage and keep the little toys from discolouring over time. If you prefer to create your own set of authentic items, look for individually packaged Professor Layton figures. Though affordable and widely available, remember that these sets usually include figures less than 5-centimetres tall, which should stay out of reach of small children because they may present a choking hazard.
Professor Layton Collectible Games
Some collectors consider only rare or hard to find items as true memorabilia, and many people overlook the Professor Layton games themselves as valuable collectibles. Though practically any item related to the series thrills its many fans, you can start a young gamer's collection by purchasing one or a full set of Professor Layton video games. Essentially collections of puzzles with exploration sections between them, these games challenge the player to help the main character solve a series of mysteries. Remember that you do not have to purchase all of the games at once, because each one is a stand-alone set of puzzles and independent storylines. The games are available for Nintendo DS and 3DS gaming systems.