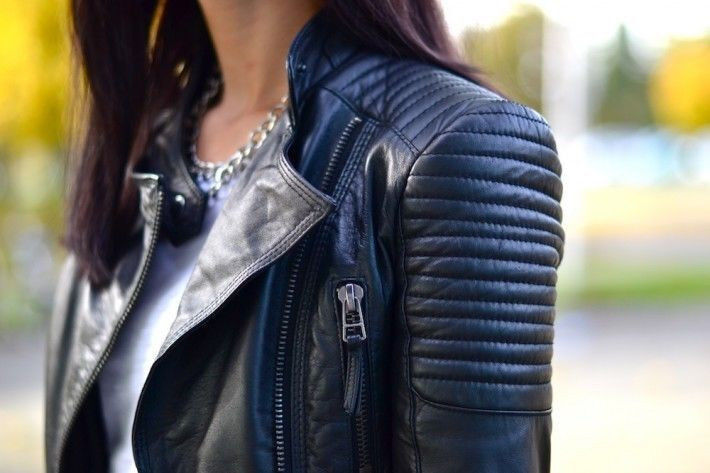 Spring and autumn in the northern climes are great seasons for wearing quilted jackets. A hip length or shorter quilted jacket is brilliant transition outwear when the weather is still cool but too warm for a heavy coat. Whether you live in the city or hike in the country, a quilted jacket is an essential part of a well-rounded wardrobe.
Hip Length Style Quilted Jacket
When selecting a hip length style quilted jacket, you should look for a few quality inclusions. Good lining is imperative when wearing a quilted jacket. Lining prevents the quilting threads from becoming caught on buttons, zippers, belts, or even jewellery that may be long and hang under the coat. Buttons on the jacket should be of good quality and a bit large, or this design feature can become lost in the quilting. Look for fully lined sleeves, and when the jacket is on, they should be a bit longer than the wrist bone. The jacket body should hang to the first joint on the thumb. If the jacket has a zippered closure, be sure the zipper moves freely. Hip length styles look great with jeans, trousers, and hiking boots. Top manufacturers of hip length quilted jackets include Barbour, London Fog, and Ralph Lauren, although any well-made jacket with good features and designs is a great addition to your wardrobe.
Waist Length Quilted Jacket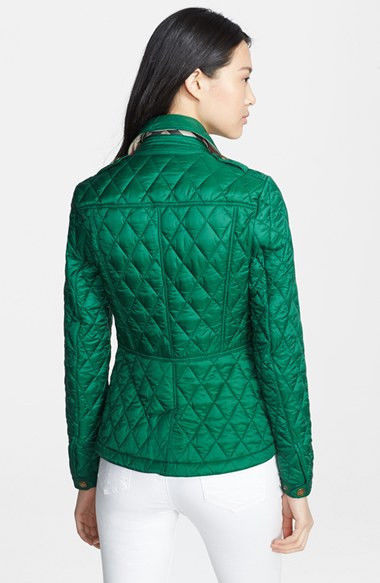 Most clothing manufacturers who design and construct jackets for women include at least one style of waist length quilted jacket. Whether the fabric is a poly blend and water-resistant or a warm and comfortable wool, a waist length quilted jacket is a versatile addition to your spring and autumn wardrobe. Look for a fully lined jacket that reaches comfortably to the waist and neither above nor below the natural waistline. A good quilted jacket should indent a bit below the waist and not be too wide. Waist length jackets emphasis the hip line and look best when the colours of the jacket and skirt or trousers blend well together. Top designers of waist length quilted jackets include Paul's Boutique and River Island.
Vest Style Quilted Jacket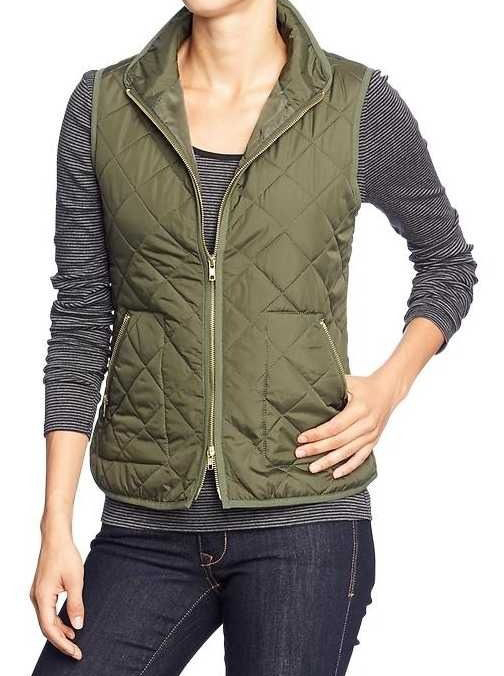 The vest style quilted jacket without sleeves is a great answer for those days when you need a little warmth but do not really need a full winter jacket. Quilted vests have been a mainstay of various wardrobe styles over the past several decades and women of style and fashion in the UK, US, and other countries wear these when the weather is changeable. The vest style should come to the waist or slightly below the waist. With or without a hood, black or any colour of the rainbow, vest style quilted jackets are a staple of wardrobes of elegant city ladies and those who live on a country property and tramp through the paddocks.