Racing bikes, often referred to as road bikes, are built for speed, style, and efficiency. They are designed for competitive road racing and typically feature narrow tyres and large wheels with drop handlebars. When shopping, take into account all racer bicycle components and parts to decide which specifications provide a competitive edge.
BH UltraLight Red/Reynolds 32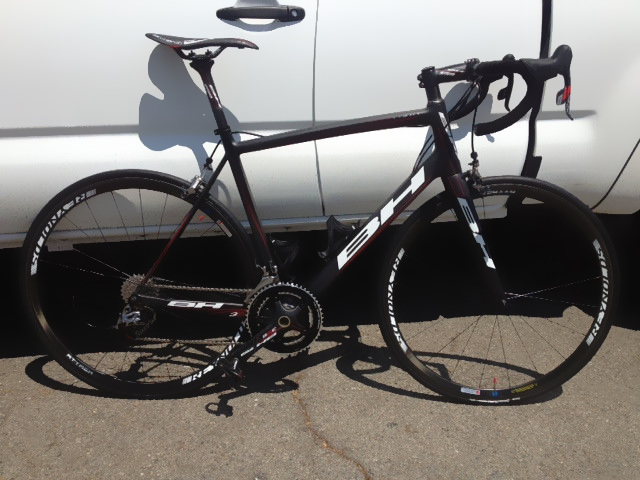 Designed with speed in mind, this lightweight and efficient traditional bike features SRAM components. Built on a carbon racing bike frame, it weighs in at only 5 kg. Unisex in style, the BH UltraLight Red/Reynolds 32 offers several structural enhancements over its previous model. The bike is claimed to be 60 per cent stiffer than the G5; newer technology include a BB386 EVO bottom bracket, which allows for the widest possible tube shapes in the bottom-bracket area. Oversize chainstays and a tapered steerer tube further enhance the stiffness-to-weight ratio. Still, skinny seat stays, thin tube walls, and a narrow 27.2-mm seat post smooth the ride.
Blue Axino AL
This racer bicycle is renowned for its state-of-the-art styling and affordability. A tapered head tube with an oversized lower bearing enhances steering precision, while a rigid BB30 bottom bracket helps drive it forward. Constructed with Aerus Composites X9 double-butted alloy tubing, this high quality bike suits experienced riders. The frame geometry works well for crit-racing or shorter, faster, and more technical courses. When in the drops, the short head tube supports an aggressive riding position. Shimano R500 wheels, a Prologo saddle, and an Aerus 6061 AL Elite seat post, bar, and stem come included.
BMC Teammachine SLR01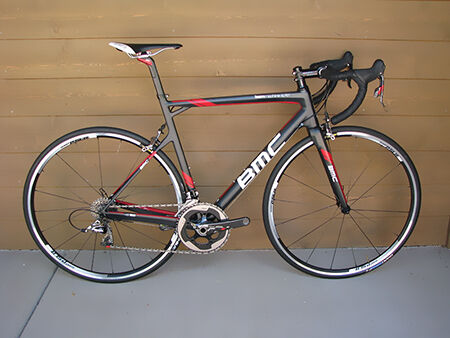 The BMC Teammachine SLR01 is renowned for its performance and compact styling. Equipped with a lightweight frame and the perfect balance of stiffness and comfort, this road racing bicycle enables the maximum power transfer from the rider's pedal strokes to the drivetrain and subsequently to its wheels. The SLR01 frame consists of four monocoque components in which carbon fibres run continuously from tube to tube. To keep the ride smooth, higher-elasticity carbon is placed strategically in areas where compliance is the key concern, such as at the seat stays and fork blades. The BMC bike proves top-of-the-line for long-distance and endurance riders. To aid in a more aerodynamic posture, the drop handlebars are positioned lower than the bike saddle.