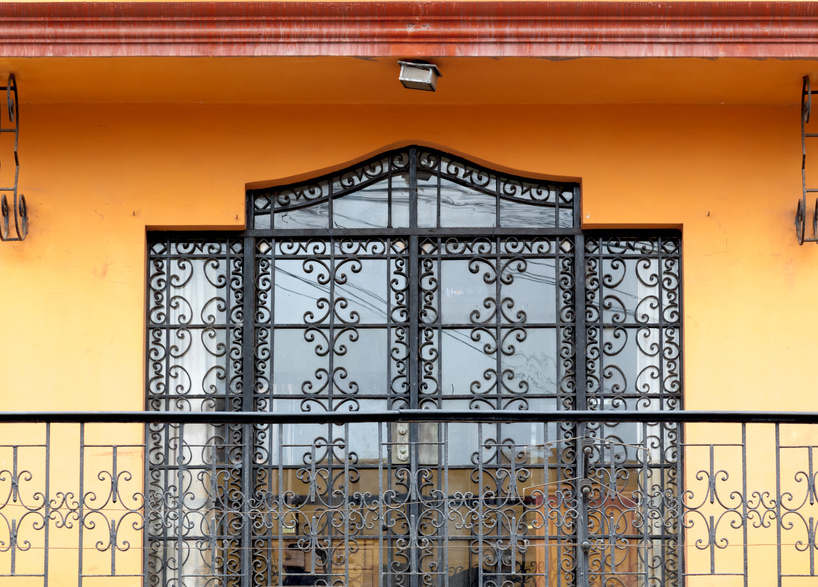 Railings add style to the front of a house. They can be used alone or on a wall to form a decorative border to a garden. They are also attractive additions to a balcony. Before purchasing railings, buyers should consider the top three styles. Railings are available in a number of designs from plain to ornate.
Traditional Garden Railings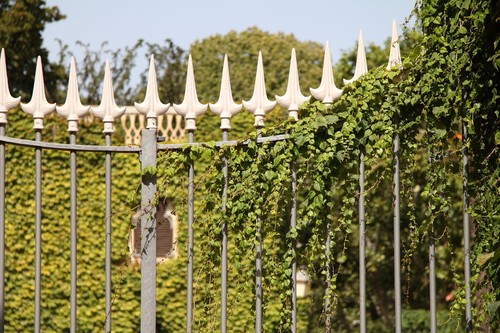 Wrought iron railings are a popular choice for the perimeter of a house. The traditional design consists of solid upright bars that can be plain or decorative. To enhance the look of these railings, blacksmiths heat the ends of each bar individually to form finials in numerous designs. Some pointed finials are a practical safety device for keeping out intruders, whereas others are in the shape of balls that add smoothness to the heavy bars. Manufacturers punch holes into the top bar, or strap, so that the upright railings can pass through and fix into place discreetly. Buyers can find metal railings as panels that are easy to install.
Wall Railings
Wall railings add security to a low brick wall, in addition to creating a decorative effect. They provide a higher barrier that can surround a house, while letting pleasant light shine through that would otherwise be blocked by a tall brick wall. Wall railings are easy to install between brick piers using wall connectors. Alternatively, buyers can install them using base plates or poles embedded into the wall.
Balcony Railings

Balcony railings, also known as Juliet balconies, were initially used in Continental Europe to give upstairs bedrooms the benefit of full height French doors. They offer a spacious, airy feel to a room. Balcony railings are available in a variety of heights and widths, and some manufacturers create bespoke designs that provide a perfect fit. Buyers should check that balcony railings are child proof and meet building safety regulations.