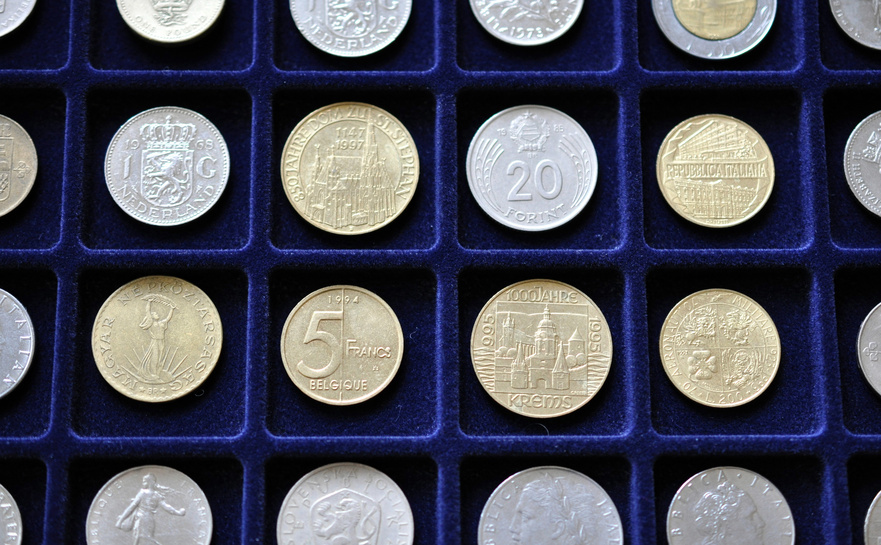 Whether you are new to coin collecting or have enjoyed engaging in the hobby for years, you need a place to hold and display those rare coins you worked so hard to collect. From albums and sleeves, to display boxes and cases, rare coin display kits allow you to show off your collection. To find the right one for you, learn about some of the top rare coin display kits that help take your rare coin collection to the next level.
BCW Coin Collector Starter Kit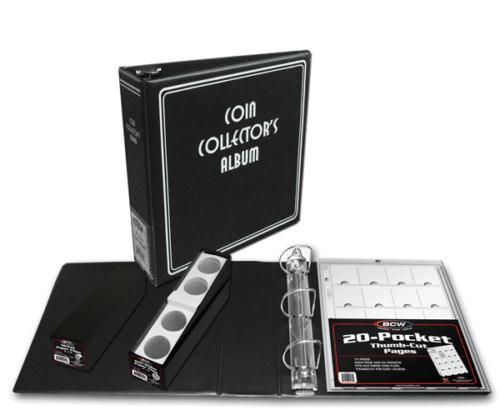 Protect and display up to 200 rare British coins in this kit that includes an album, sleeves, a storage box, and flip pages. The black album comes with a starter collection of 10 pages featuring 20 pockets each, as well as two black storage boxes to keep individual small sleeves in. You can fit a variety of rare British coins in the sleeves, as well as rare American coins. The strong binder can last for years to come and holds an additional 80 pages that you can purchase separately. It allows you to store British and American paper currency and 2,000 coins. Made from heavy duty vinyl, the binder stands easily on bookcases, shelves, end tables, and coffee tables and makes an excellent coin display piece.
Royal Mint 2-Pound Coin Collector Album
With the advent of the Euro, British 2-pound coins do not enjoy the same popularity they once did, but some are still in circulation and make excellent collector's items when you can find them. Dig up those 2-pounds coins in old home change collections or go on a search through coin collection clubs and organisations. Then, display them in this decorative album featuring popular historical figures like Florence Nightingale and Charles Darwin on the cover. The Royal Mint 2-Pound Coin Collector Album folds easily and holds up to 32 coins. Finish this Royal Mint collection with a Completer Medallion to display with your album. Other similar folding albums hold 50p coins and 1-pound coins.
Nera Kabinett Coin Cabinet
This coin box comes with six coin trays, lined in red velour, to display and store your rare coin collection. Choose from two different styles. One has attached trays and the other has tray inserts of different heights that you can add depending on how you want to display your coins. You can also remove the trays completely to store other collectibles in the box. The box opens to a top shelf with a white satin lining to store magnifying glasses and other coin collecting accessories. The Nera Kabinett measures 273 mm long and 322 mm wide.