Unlike a shirt or pair of trousers that buyers can wear on occasion, a winter coat is likely to be an everyday garment once the season hits. Therefore, it is of the utmost importance to select a coat that sacrifices neither form nor function, being versatile enough to coordinate with a number of outfits while still suiting your unique personal style. A double-breasted coat or jacket may fit this role exquisitely.
Warmth
While appearance certainly factors in, the necessity of a warm winter coat should trump the need for an aesthetically pleasing one. Fortunately, a double-breasted coat features a garment construction that maximises its ability to retain heat. By wrapping around itself upon closure, it not only offers an extra layer of protection against cold winter air, but also an additional layer of insulation to keep body heat in. As the majority are manufactured from insulating materials such as wool, they hold up against even the most extreme temperatures. Though their somewhat formal design tends to preclude them from featuring a protective hood as one might see on a parka, buyers can remedied this through any number of combinations of scarves, winter hats or balaclavas.
Fashion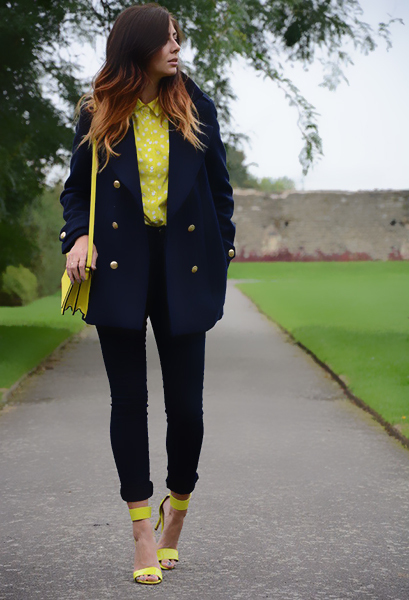 By virtue of being less commonly seen than single-breasted coats, double-breasted coats carry a certain measure of boldness in terms of fashion. Compounded by the fact that the double-breasted coat originated as a military coat issued to European naval officers as well as select members of royal families, the double-breasted coat connotes a sense of authority. This makes it an excellent choice for professional situations, as it espouses a confidence befitting a leader. That is not to say that double-breasted coats are inappropriate for more casual situations; in fact, with the appropriate accompanying pieces, they can lend an air of sleekness to an otherwise average ensemble. The timeless style of a vintage coat pairs nicely with dress slacks or upscale denim, and the double-breasted design leaves enough room for you to show off neckwear, whether it is a basic tie or a flashy ascot.
Flattering Lines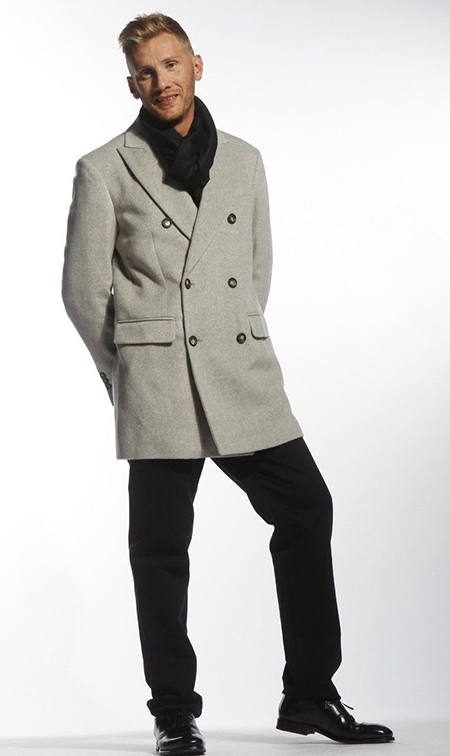 As some people wade through changing fashion trends and rules, a double-breasted coat offers much more direct solutions. For the slimmer man, the heavy construction of a double-breasted coat exaggerates the wearer's size, making him seem more solid. Larger men benefit from the overwrap style of fastening, as it acts like a natural girdle, and they can opt to buy a coat one size larger to create the illusion of a larger torso.