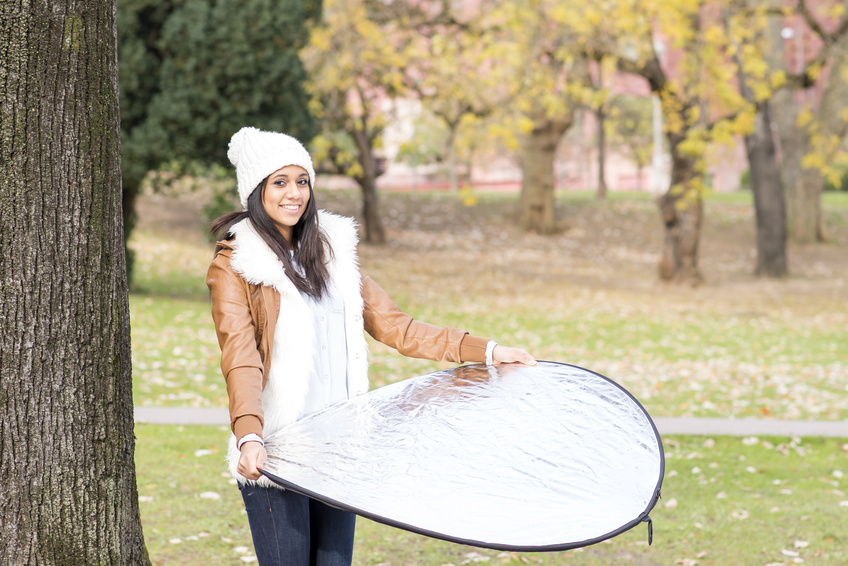 Few things enhance portrait photography more than reflectors do. They come in handy when shooting outdoor portraits, as they both deflect natural sunlight and enhance it. While the camera flash does its part in eliminating shadows, reflectors go a step further and guide the light in a variety of directions, depending on the setup and look the photographer wants to achieve. To produce artistic images with either film or digital cameras, learn about some of the top light reflectors on the market.
Ex-Pro 80 cm 5-in-1 Photographic Light Reflector Kit
This easy and convenient reflector package collapses for easy portability so photographers can take it on location shoots. Five different reflective pieces come with this kit in shades of gold, silver, black, white, and translucent. The silver reflector offers contrast to images, while the gold helps produce a natural light, enhancing the already-present rays from the sun. Use the gold reflector when working with a subject wearing various pieces of jewellery. White offers a neutral colour to photos, while the black reflector helps prevent shadows from showing in pictures and works for both indoor and outdoor photos. It also blocks sunlight from coming in through the windows during an indoor photo session. For a softer light look, use the translucent reflector. All five pieces travel easily in a small storage pouch. The five pieces also come attached to one another and fold out so photographers can only use one at a time.
Walimex 1 x 2 m 5-in-1 Photo Studio Reflector Panel
Use this reflector for an indoor portrait session and choose which colour panel to use depending on the image you crave. Colour panels include white, black, gold, silver, and translucent. This reflector stands on its own like a backdrop, so photographers do not need an assistant to hold it in place. Its construction and setup is similar to a tent and it easily pops up and stays in place using elastic connectors. Clip the feet on and get to work taking pictures. This Walimex reflector offers a crease-free surface and helps create the perfect lighting motif, depending on which colour the photographer pulls forward. For a natural look, use white and to bring out the look and shine of jewellery, use the gold reflector. When finished, the reflecting screen collapses for easy portability.
Rogue FlashBender Large Positionable Reflector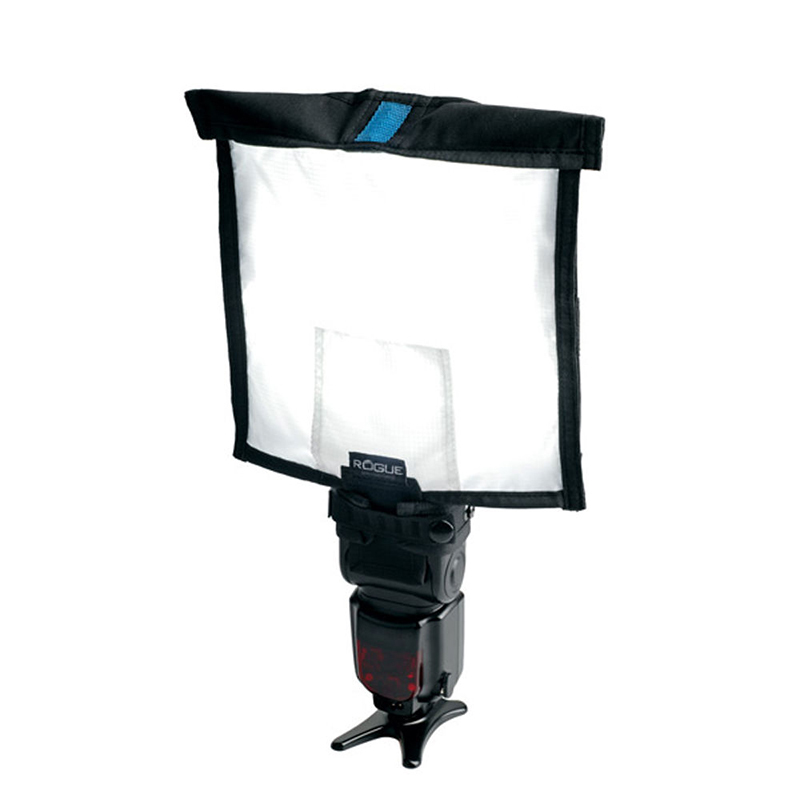 The Rogue FlashBender Large Positionable Reflector offers good light control for indoor and outdoor portrait photography. It helps bounce light off a subject and even produces a tight focus of light to help the image focus on one area. This reflector comes with three different positionable rods that allow you to place the device in a variety of ways, depending on the look you crave in the photo. It comes in a neutral white colour to help produce natural images and easily wipes clean with a damp cloth. This lightweight reflector collapses for easy portability.