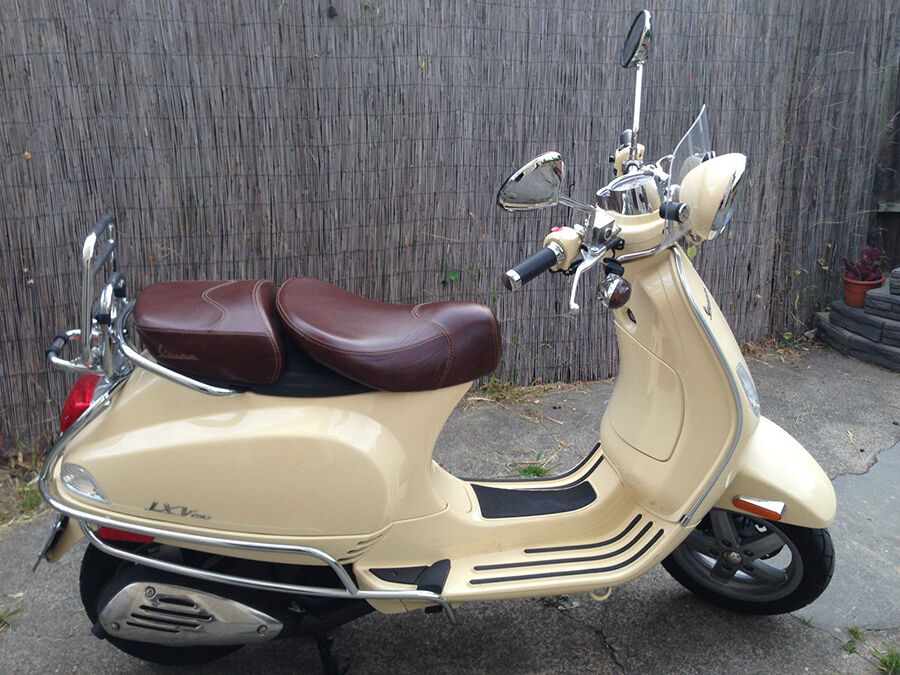 Italian company Piaggio makes chic, powerful scooters and mopeds. Creator of the first scooter with plastic bodywork, Piaggio makes mopeds that are safe, stylish, and include many cool features and high-tech options. Pick from an array of scooter styles, or zero in on some of the top options available.
Typhoon
The Piaggio Typhoon comes in couple of different models. Opt for the Typhoon 50, which cruises at 40 mph and is fuel efficient, getting 144 miles per gallon of gas. The 50 model has a four-valve engine and the sleek, compact design makes it easy and comfortable to ride. The Typhoon 50 comes in black or blue shades, and delivers an 8000 rpm torque. With one of the largest fuel tanks Piaggio offers, the stylish scooter enables you to ride upright without discomfort, and with the superior suspension system coupled with the hydraulic shock absorber, the ride is smooth. The Typhoon 125 model is a bit more elite and sophisticated than the 50, and offers a 125cc engine. The steel frame supports you comfortably, and the seat has room for a friend to ride along. Room for storage, plenty of foot space, and a 60 mph engine makes riding a pleasure. The 125 comes in white and black styles.
Zip
Choose the Piaggio Zip if you desire an affordable commuter scooter with a two-stroke engine and a fuel-efficient gas tank. The lightweight Zip 50 is fun to drive and has an adjustable seat, a considerable amount of storage for a small bike, and plenty of foot space. It has an electric starting system and low emissions for an environmental riding experience. The Zip 50 has front and rear suspension, offers 6500 rpm with automatic transmission, and a simple 'twist and go' function. Available in red, black, and white, the Zip also has a convenient bag hook. The Zip 125 has a four-stroke engine and is an older bike released in 2004, which still includes a powerful motor and a fuel-efficient engine.
Fly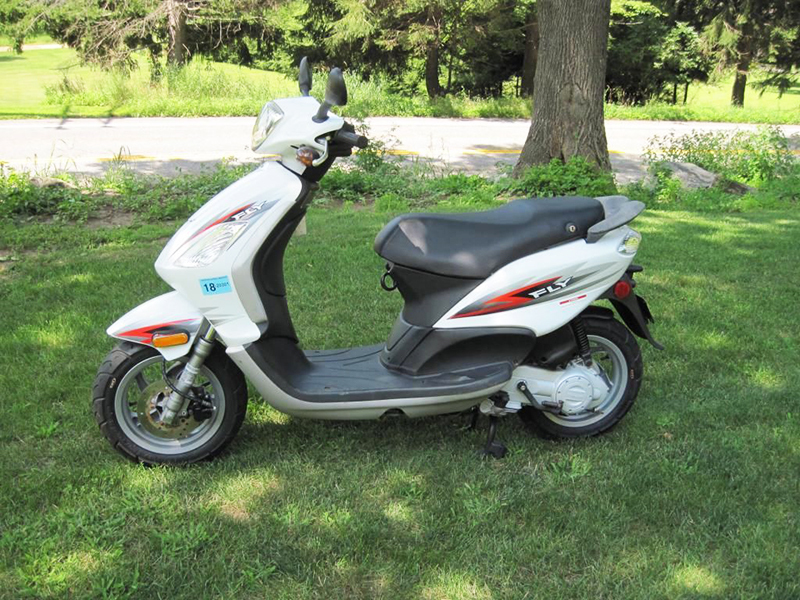 The Piaggio Fly 50 features a four-stroke, 50cc engine and is economical to run. Noteworthy safety features include a steel frame, disc brakes, and a shield, as well as tubeless tyres for a smooth, stable ride. You can ride the Fly 50 on all types of terrain, and the portable, lightweight bike offers 8000 rpm torque and a fuel rate of 117 miles per gallon. The cycle has an automatic transmission and cruises up to 40 mph comfortably. Available in white and black, the nimble Fly is a good option for city cruising. The Fly comes in another model, the Fly 150, which offers an affordable, economical travel solution for city dwellers. The low-emission scooter is luxurious and comfortable, and has a wide seat and reaches speeds of up to 61 mph. With disc brakes and 12-inch wheels, the spacious footrests and storage options make the Fly 150 even more exciting.