Road bikes are incredibly varied and complex machines that do much more than go from Point A to Point B. Some frames are designed for road cycling or road racing, while others can easily handle both, effortlessly switching from professional racing to biking near home. The top road bike frames hail from reputable companies like Pinarello and Wilier, which primarily manufacture road bikes and excel at doing so.
Pinarello Dogma 65.1 Think 2 Road Bike Frame (2014)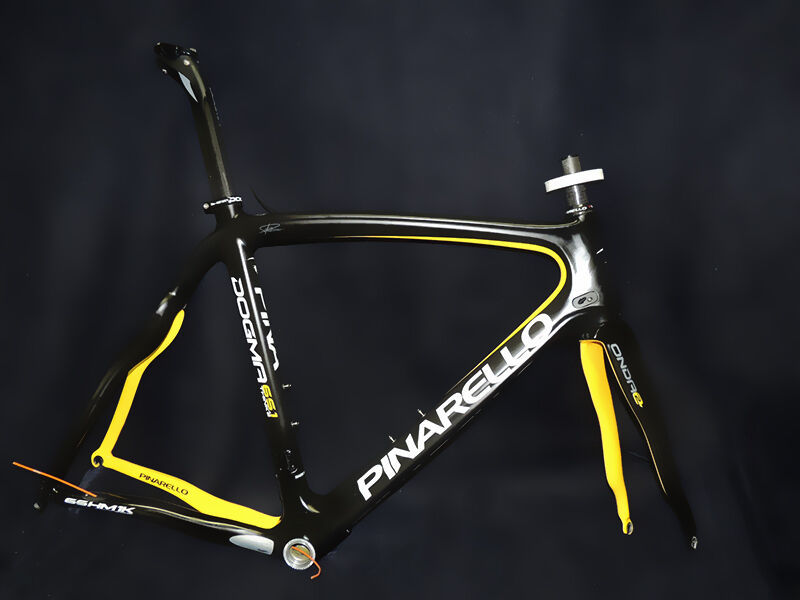 Made from carbon fibre, Pinarello's Dogma 65.1 Think 2 frame is highly praised by professionals around the world. Reviewers say the frame is stiffer, lighter, and more responsive than its predecessors. In addition, it allows for either mechanical or electronic shifting systems: a versatile feature many road bike frames lack. The Dogma has an asymmetrical design to level the variances in frame deflection. It generally handles tight corners and turning well, but professionals note that it is not a good racing bike for climbing hills. The Pinarello company recommends the Dogma for road cycling, but not racing.
Wilier Cento1 SR Road Bike Frame
Also known as the Cento1SR, Wilier's Cento1 SR, road bike frame is different from the Dogma in that it's specifically meant for road racing. The manufacturer, Wilier Triestinam, states that they set out to create a bicycle that exceeds everyone's expectations. The frame weighs in at just 990 grams without the fork, making it a highly competitive weight. Professional cyclists have described this frame as "the best Italy has to offer" and "like a rocket". It features a multifunctional 3D derailleur hanger, asymmetric chainstays, and is made from 60 tonne Mitsubishi high-modulus carbon fibre. This frame is available in red, and matte black, in addition to a variety of sizes to suit every cyclist.
Fuji Bicycles Altamira LTD DI2 Road Bike Frame (2011)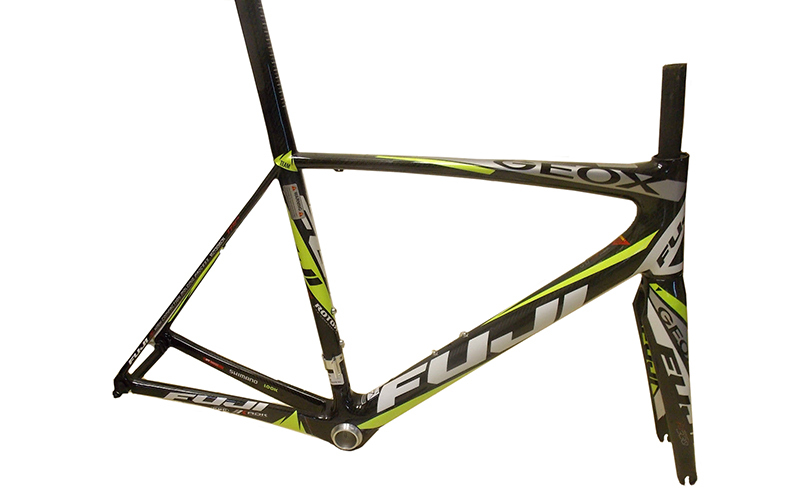 Road bike frames for professionals are not cheap and serious cyclists know that. But you can still purchase a bike frame on a tight budget, and this is where Fuji Bicycles can help. It is one of the most affordable options when it comes to professional bike frames. The Altamira LTD DI2 bike frame still boasts a competitive weight of 955 grams. In fact, a cyclist won the Vuelta a Espana in Spain by using a build with this frame. It uses an electronic shifting system, rather than a mechanical one, but it has only one paint scheme: a mix of lime green and black colours. Although the bike does not make the professional, the Altamira LTD DI2 frame is a must-have for anyone who loves road races but cannot afford something like the Pinarello Dogma or Wilier Cento1.