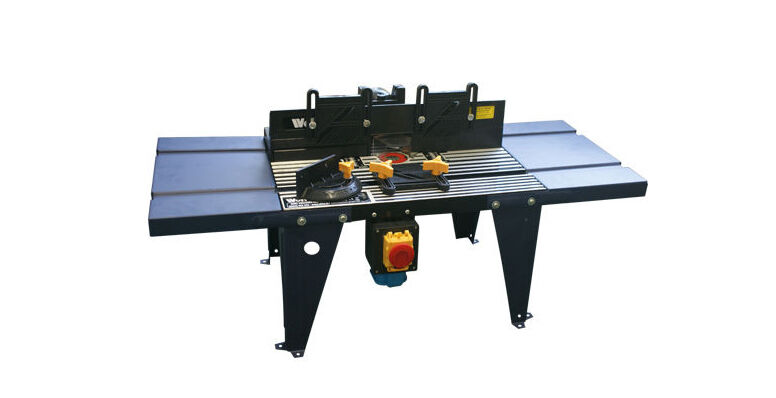 Required for woodworking applications such as creating cabinets, carpenters use routers, which are powerful cutting tools, to form edges, carve embellishments and curves, and shave laminate. The versatile tool comes in two types: handheld routers and router tables , depending on your needs. Find the router you need to make your wooden projects come to life when you browse eBay for a variety of routers.

DeWalt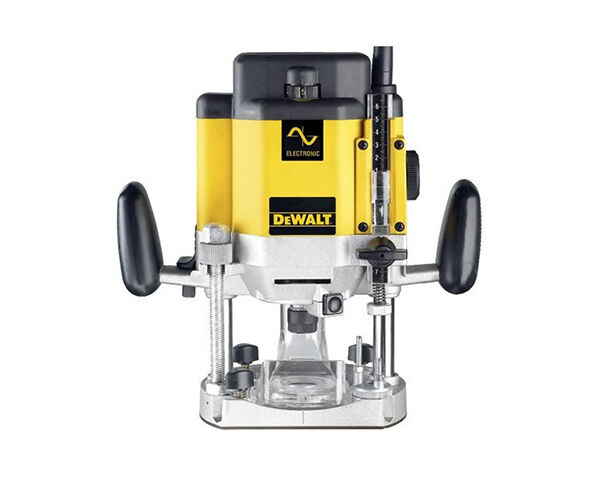 The DeWalt DW625EK router has many features, including speed control, which ensures the router maintains a consistent speed during use. It also has adjustable settings for wood depth and accuracy. The ergonomic handles are comfortable to grip, and the router resists dust with a special spout used to eliminate dust build-up. When you need to switch settings in seconds, the spindle lock makes quick changes a cinch. The tool comes with a case for travel and is easy to manoeuvre. The powerful motor works on all types of timbre and cuts aluminium and plastic as well. A guide manages plunge cuts, and if you are making cuts of various depths, you can enjoy the depth stop adjustment setting, which allows you to create notches and recesses of different depths with a simple button push.

Hitachi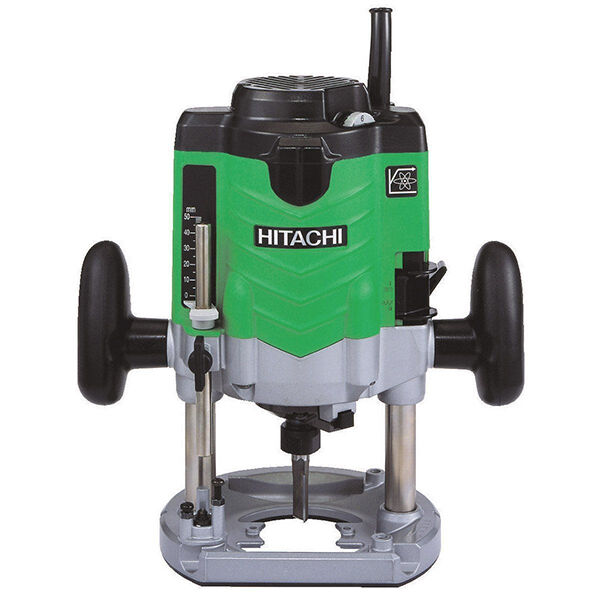 Choose the Hitachi M12VE Variable Speed Plunge Router if you seek a high-performance, powerful router fit for any task. The 2000W motor coupled with speed control makes the router strong, sturdy, and user friendly. The lightweight tool is portable and offers depth adjustment as well as customisable handles that you can fine-tune for the most comfortable grip. The Hitachi is compatible with many size cutters, from 6 mm to 12 mm. Compact and easy to control, the Hitachi router lessens the impact of torque with soft start operation, and it is quiet, well balanced, and ergonomically built. Compatible with 1/2-inch and 1/4-inch collets, the M12VE is efficient and durable.
Bosch
The Bosch GKF600 Palm Router does double duty as an accurate laminate trimmer kit as well as a router. The router is compact and comfortable to use, and is so easy you can use it with one hand. Precise cuts come with the tight motor and depth settings to avoid any mistakes, and you do not need additional tools to switch to another base using the Quick-Clamp System. Switch tools with the spindle lock in seconds, and enjoy the dust extraction feature, two bases, and a handy carrying case to store your router supplies. The tool does perfect work in tight spots and adds custom designs to your cabinets, making them look professionally done. If you want the perfect router to round edges, create nooks and crannies, and add embellishments to your wood designs, the Bosch fits the bill with the microfine dial for adjustment and its numerous precision settings.