Clowns evoke memories of fun and frolics at the circus for some, but for those with coulrophobia, clowns are terrifying beings that fill you with fear. For those who want a scary costume, there are some remarkably horrid and fear-inspiring famous clowns on which you can base your costume. Choosing from the top three scariest clown costumes ensures that you will cause shrieks and shudders at the costume party.
Pennywise Costume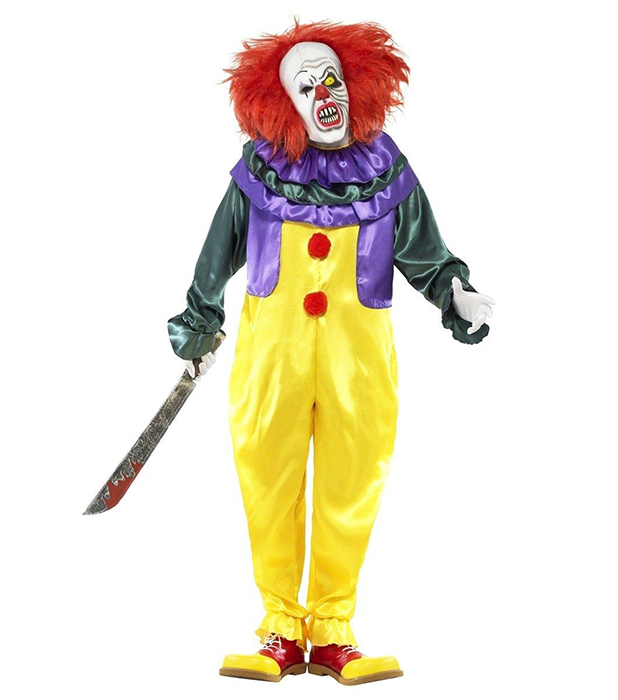 From the mind of Stephen King, Pennywise the clown has caused nightmares for generations. The malevolent Pennywise appears in the terrifying classic 'It', by Stephen King. Pennywise captures, tortures, and devours his victims. A Pennywise costume consists of a mouth full of sharp, fanged teeth, baggy yellow dungarees, a white shirt, three large pom poms on the front of the dungarees, and a short purple jacket. You need face paints for a white face and red nose and lips, and a skull cap or a swimming cap, painted white, with copious amounts of frizzy orange hair at the back of the head. To complete the look, carry helium-filled red and yellow balloons while you silently terrify other party-goers.
The Joker Costume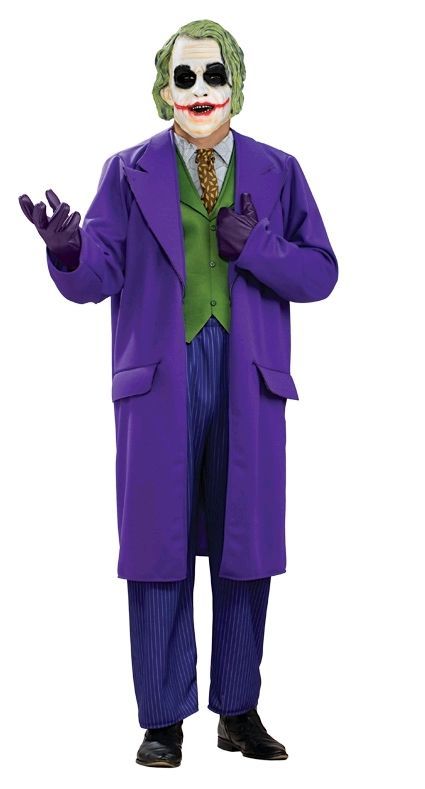 The Joker, also known as the Clown Prince of Crime, from the Batman franchise, is a villainous clown that has terrified comic book readers, cartoon watchers, and movie lovers since his introduction in the first ever Batman comic, Batman 1, in 1940. Through the years, the appearance of this wily villain changes, but one of the most memorable is the Joker that appears in 'Batman: The Dark Knight'. For this costume, you need high quality face paints, such as Snazaroo, to create a white face, dark eyes with black veins radiating out, and a large, red mouth, as if the mouth is cut into a smile from ear to ear. Complete the look with a green wig, a green waistcoat, and a purple suit.
Doink the Clown Costume
Doink the clown is an evil clown character who appears in the WWE, or World Wrestling Entertainment during the 1990s. Doink is nefarious, deplorable, and depraved, earning him a spot among the top three scary clown costumes. You need a brightly coloured wrestling leotard with stars on the arms and legs. Wear a traditional clown jacket, short at the front with long tails at the back, and add a harlequin to the lapels. He has a white face with long curly green hair toward the back of the head. The eyelids are heavy with cobalt blue colouring that extends beneath the eyes in two jagged points. This costume is a great option if you are attending a costume party with an infant or child, as you can dress them as Doink's partner in crime, Dink. Dink's costume is identical to Doink's.