A good serial killer DVD is not necessarily gory; it is suspense filled, keeping the viewer on edge. You can find a variety of serial killer DVDs on eBay. Learn about the top three serial killer DVDs before you shop to find thrilling classics for your collection.
'The Silence of the Lambs' DVD
'The Silence of the Lambs' stars Jodie Foster, Anthony Hopkins, and Scott Glenn. The 1991 film is an adaptation of Thomas Harris's 1988 novel, and introduces the viewer to the infamous psychiatrist and cannibal Doctor Hannibal Lecter. FBI trainee Clarice Starling visits Dr Lecter at Baltimore State Hospital for the Criminally Insane to seek his advice in apprehending Buffalo Bill, a serial killer who skins his victims' corpses. Starling conducts a series of interviews in an attempt to understand the workings of Lecter's mind. However, Lecter refuses to provide information unless she offers personal information in return. The tension builds and terror mounts as the hunt for the serial killer continues. 'The Silence of the Lambs' won five Oscars, several Golden Globes, BAFTA Awards, and international awards. 'The Silence of the Lambs' is part of the 'Hannibal Lecter' trilogy, with 'Hannibal' and 'Red Dragon'.
'Seven' DVD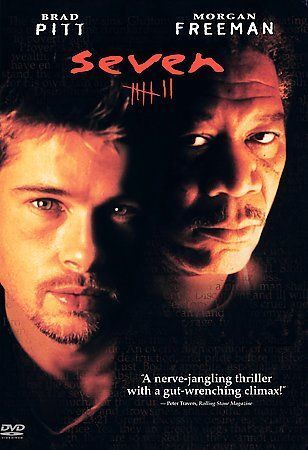 'Seven' or 'Se7en', released in 1995, stars Brad Pitt, Morgan Freeman, Gwyneth Paltrow, and Kevin Spacey. David Mills, portrayed by Brad Pitt, a newly transferred detective, teams up with William Somerset, an experienced detective on the brink of retirement, to hunt a serial killer, whose murders mirror Dante's seven deadly sins: gluttony, greed, sloth, pride, lust, envy, and wrath. 'Seven' received one Academy Award nomination, one BAFTA Award nomination, and won several international and critics' awards.
'Psycho' DVD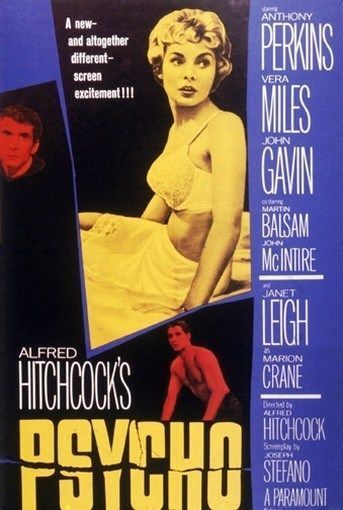 The Alfred Hitchcock version of 'Psycho' is the definitive serial killer film. The 1960 film stars Anthony Perkins, Vera Miles, John Gavin, and Janet Leigh, and is an adaptation of the 1959 novel by Robert Bloch, who loosely based the story on Ed Gein, a Wisconsin murderer. Secretary Marion Crane overnights at an eerie motel while on the run after embezzling money from her employer. The film centres on her encounter with motel owner-manager Norman Bates. Critics consider 'Psycho' one of Hitchcock's best films and one of the greatest films of all time. In 1961, it received four Academy Award nominations and won a Golden Globe. It subsequently won an award from the American National Film Preservation Board in 1992 and the Best Classic DVD Satellite Award in 2008. The 1998 remake of 'Psycho' failed to live up to the original and received poor ratings.