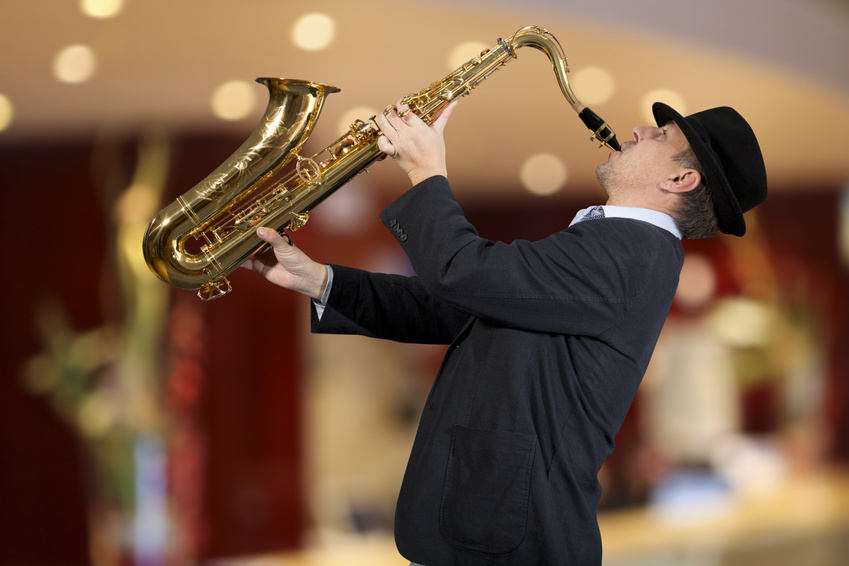 When shopping for a woodwind instrument such as the soprano saxophone, shoppers prefer purchasing a proven seller among available musical equipment for sale. Check out the three top brands, and compare their features to find the perfect match for you when shopping on eBay.
Trevor James Soprano
A soprano saxophone produces a higher voice register as compared to an alto or tenor saxophone, so musicians use the instrument primarily for solos. If your saxophone is the centre of focus, a top seller such as the Trevor James sax fits the needs of beginner and intermediate players. The instrument contains higher-quality pads with sealed tone holes to help produce rich, tonal quality. Buyers may choose either a curved soprano saxophone or straight soprano saxophone depending on playing style and preference. This saxophone design enables players with less lung capacity to play equally well due to the larger bore size of the instrument. Most Trevor James saxophones note range is B flat to F sharp, and have brass bodies covered with gold lacquer and gold keys.
Yanagisawa Soprano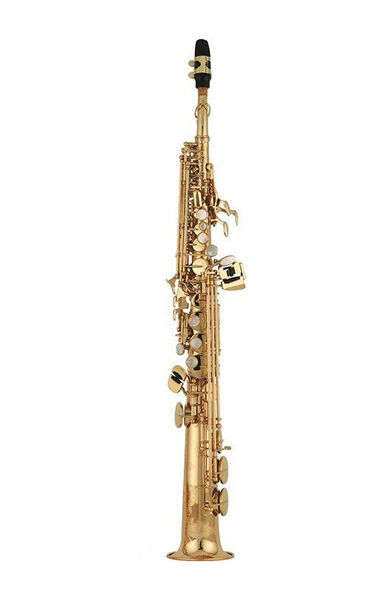 The Japanese-made Yanagisawa has been in musicians' hands since 1893. The lacquered brass body has a rocking table key mechanism so that movements remain fluid whether playing slowly or quickly. The indented keys keep the player's fingers where they should be at all times. The waterproof pads and metal resonators enhance the overall clarity and sound of the instrument whether playing jazz, pop, or rock. A bell brace connects the bell to the body, and many players believe the blue steel springs give a snappier feel and quicker action when playing. Players can customise the right hand thumb rest to their liking since it is adjustable. Modifications to the design include models with interchangeable necks to swap out a curved neck for a straight one. This manufacturer also produces saxophones made from sterling silver, which may be part of eBay's inventory.
Yamaha Soprano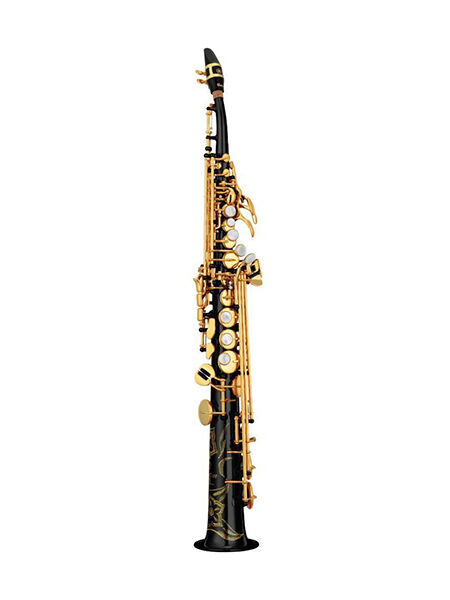 A Yamaha saxophone, known globally to musicians and considered a precision instrument due to its intonation and rich harmonic sounds, has a brass body. The soprano sax is also either gold or silver plated. Most Yamaha saxophones come with both a curved and straight neck to enable the player broader capabilities and musical expression. When purchasing a used Yamaha sax, ask for the original owner's manual along with cork grease, the saxophone mouthpiece, neck strap, and case.