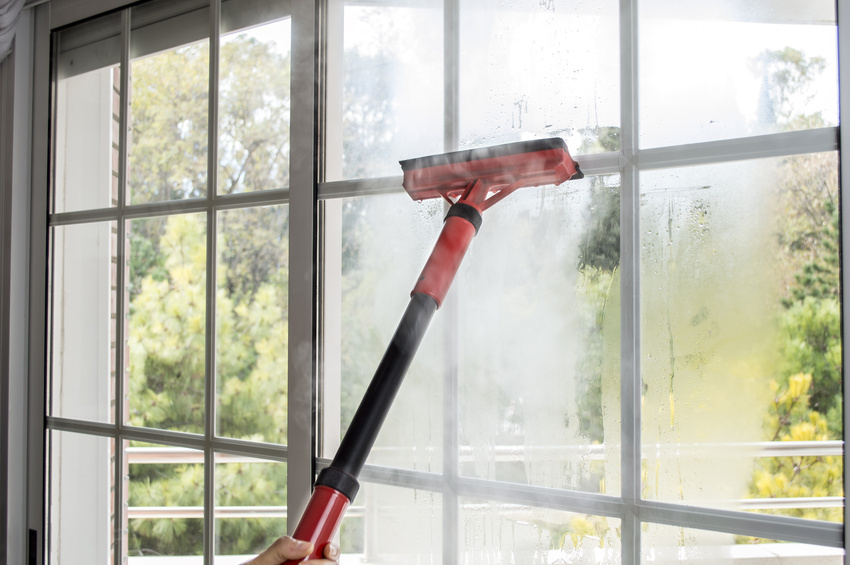 Steam cleaners are multi-purpose cleaning appliances suitable for a variety of surfaces including carpets and hard floors. From cylinder steam cleaners to portable handheld steam cleaners, there are multiple options to choose from. Steam cleaners are one of the best choices around for cleaning marble, stone, and ceramic floors, and are available from well-known brands such as Black & Decker. Learning more about the top steam cleaners available on the market is a good way to understand how these cleaners work and which one would be the ideal choice for your home.
Karcher SC1020 Steam Cleaner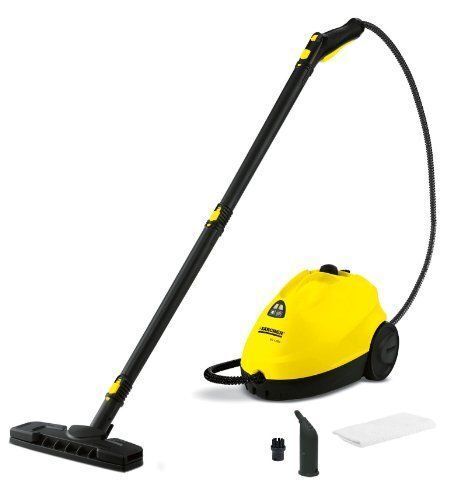 The Karcher SC1020 is an environmentally friendly and hygienic solution to clean floors, work surfaces, taps, tiles, and much more without employing any kind of cleaning agents. The SC1020 is light and compact and comes with a range of useful accessories such as a round brush, detail nozzle, and a hand tool. One of the reasons the Karcher SC1020 has become a top choice for British consumers is its easy set-up. It only takes eight minutes to get the appliance working with steam from a cold-water fill. The round brush that comes with the Karcher SC1020 steam cleaner is ideal for cleaning small surfaces, angles, and cracks, whereas the detail nozzle concentrates the steam jet on one spot, being ideal for those stubborn stains.
Bissell 90T1E Steam Cleaner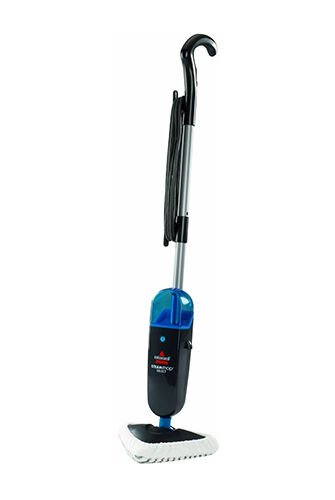 The Bissell 90T1E steam mop is a good choice if you are looking for an all-purpose mopping pad that does a great job on virtually all floor types. This Bissell cleaner is very easy to operate and is capable of removing stains and sticky messes from hard surface floors in no time. It comes with machine washable reusable pads and you can get it ready for use in just 35 seconds. With a 1600-watt output, this steam mop provides an effective cleaning solution for vinyl, linoleum, ceramic tiles, stone, marble, and other floor surfaces.
Efbe-Schott Delta Head Steam Cleaner
The rapid heating time of the Efbe-Schott Delta Head is one of the main reasons this steam mop has become a top buy in the UK. You can use it within 30 seconds on a variety of hard floors such as wood, vinyl, tiles, marble, and linoleum, as well as on carpets. The appliance uses ordinary tap water to emit a powerful blast of steam that removes everything from the sticky stains in your kitchen to the muddy footprints your kid has left in the hallway. The cleaning head of the Efbe-Schott Delta Head has a delta shape, which means it allows you to reach into every corner of the house.