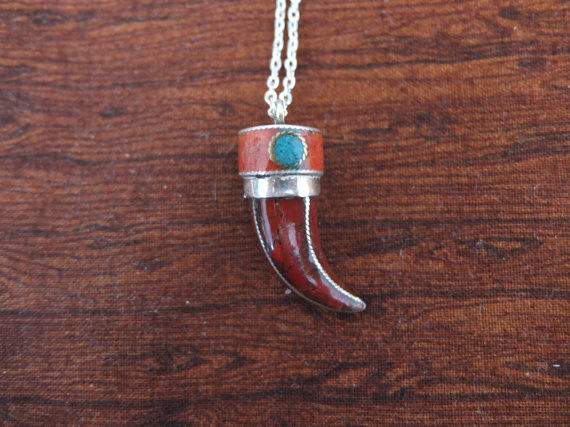 Nature enthusiasts love to bring a touch of the outdoors into all areas of their lives. Jewellery with natural themes includes pendants, bracelets, and necklaces. Claw necklaces are animal jewellery that feature genuine or manufactured components. The top styles of animal necklaces feature bear, wolf, and eagle claws.
Bear Claw Necklaces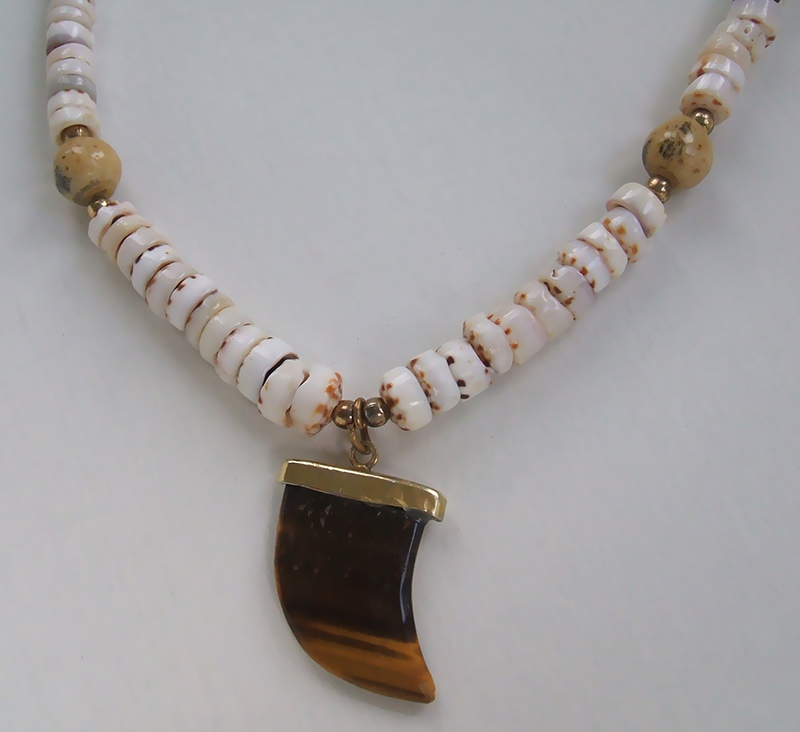 Bear claw necklaces feature real or synthetic claws that are often hung from a leather cord. The claws are highly polished and can be accompanied by gemstone beads, antiqued bone, and occasionally, a bear tooth. The necklaces are available in multiple lengths, including a bear claw choker. There are also pieces that take their inspiration from tribal jewellery.
Wolf Claw Necklaces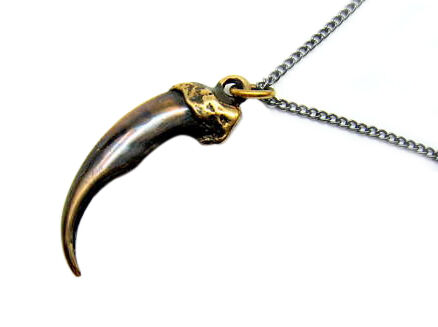 Wolves have a spiritual significance for many tribes around the world. Wolf claw necklaces can be braided onto white, red, or black leather cord. They are typically reclaimed real claws, and buyers should look for a description of the origin of the piece to confirm its authenticity. Synthetic wolf claw necklaces are made from steel and have a gold finish. Some necklaces have a claw-shaped pendant hung from a silver or gold chain. A wolf totem pole has quartz accents and shell beads with crystals woven into the sides. A wire-wrapped wolf's claw hangs from the chain. A wolf claw choker necklace has an adjustable cord with a pewter claw and a bronze wolf's head.
Eagle Claw Necklaces
Eagle claw necklaces come in a variety of styles. A sterling silver or bronze eagle claw necklace hung from a delicate metal chain brings a contemporary touch to an outdoor style. There are pewter eagle claw necklaces with two talons in a dreamcatcher design that features turquoise beads and small feathers. Some necklaces have a talon wrapped around a small pearl or other gemstone. Black fossilized eagle claws from Mexico come from golden eagles and hang from simple cords.