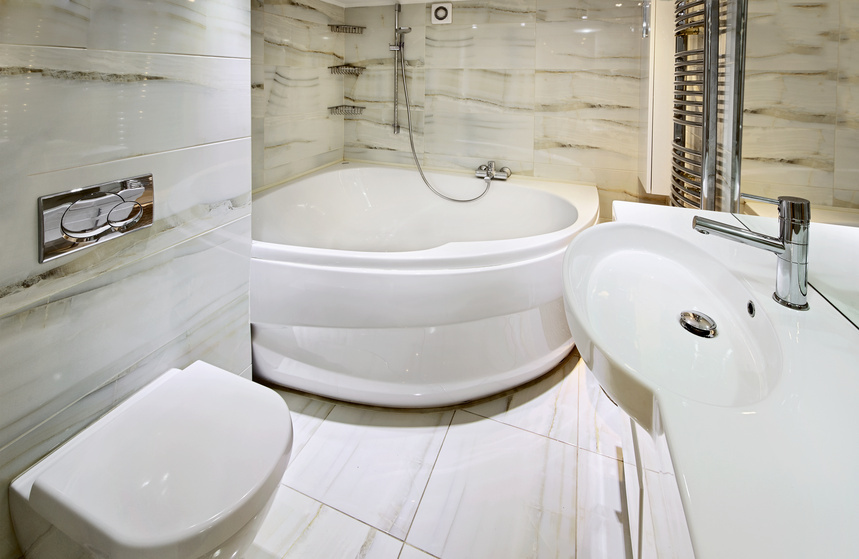 Corner baths are getting more and more popular as more and more homeowners opt for a corner bath instead of the traditional straight baths. Aside from the aesthetics, many homeowners select corner baths for their compact design and space saving installation. There are two main variations of corner bathtubs including offset corner baths and regular triangle corner baths. However, some corner baths have additional features that provide further variations. These bathtubs are installed in a corner of the bathroom and have a triangular shape that allows them to fit snugly in the corner without using up much space.
1. Whirlpool Corner Baths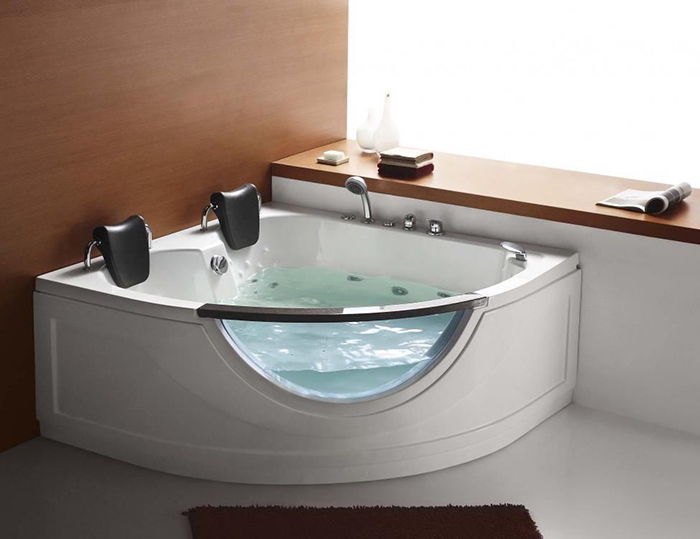 Initially, whirlpool baths were luxury items only found in the most prestigious hotels because their price range was often beyond the reach of everyday consumers. However, whirlpool baths have since become more affordable and many homeowners are attracted to their therapeutic properties. Now that whirlpool baths and corner baths have been combined, homeowners can afford to have the hydrotherapy benefits of a whirlpool bathtub in a compact bathroom with the installation of a whirlpool corner bath. Whirlpool baths are known for addressing various aches and pains, but they can also be a great addition to any bathroom décor. They are available in various jet options with a choice between air jets or whirlpool jets or even a combination of both. The number of jets within the bathtub also plays a part. Aside from the selection of jets, various lighting options can be applied to improve the setting or create a romantic mood. Browse the Whirlpool collection for a wide range of spa baths.
2. Offset Corner Baths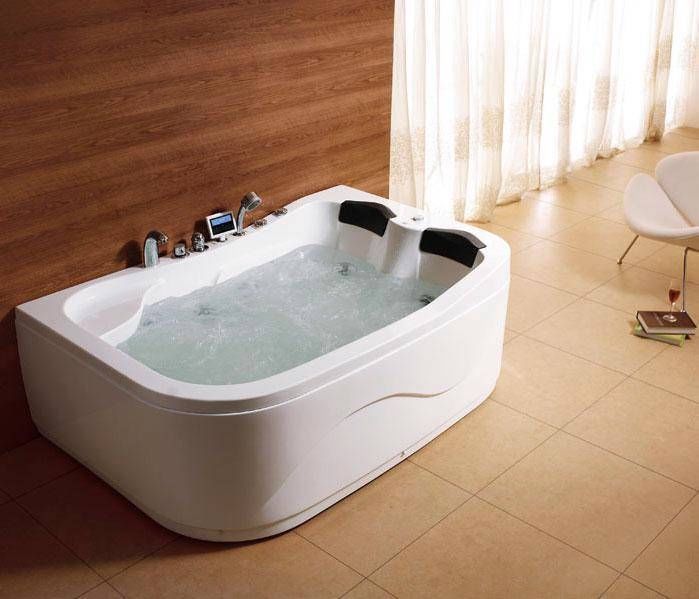 Offset corner baths and can be described as a straight bath and rectangular bath hybrid. It has a sharp rectangular corner that fits into the corner wall of the bathroom; however, instead of the traditional triangular shape, it has a long body like a straight bath, but it still curves slightly to use a minimal amount of space. The offset corner bath resembles a rounded obtuse or scalene triangle. These corner baths are very popular because they provide the length that many homeowners have become accustomed to in their straight baths, but it with a compact design that takes up less space in the bathroom. Buyers should remember that offset corner baths are available in both left- and right-hand models, so they should first decide which side of their bathroom wall the bath will be installed before going shopping.
3. Jacuzzi Corner Baths
Whirlpool and Jacuzzi corner tubs are very similar. They can have similar shapes, colours, and even provide a similar therapeutic sensation. However, whirlpool tubs and Jacuzzi tubs tend to operate a little differently. Whirlpool jets specialise in spraying water, while Jacuzzi jets emits bouts of air. To some people the sensations are somewhat different. The good news is that some whirlpool and Jacuzzi corner tubs provides a combination of air and water jets to cater to all jet lovers.