Even up to the late 20's, men had very few choices when it came to dance shoes for Latin, Ballroom, or other dance styles. While the modern selection still does not equal that of women, the market has men's dance shoes that are comfortable and encourage correct posture and footwork in styles like trainers, jazz shoes, and oxfords for practice, social dancing, and performance.
Dance Trainers
Dance trainers have become one of the most versatile styles of men's dance shoes. Some models, like Bloch Boost dance trainers have a clearly defined split sole that allows flexibility while encouraging the dancer to put his weight on the balls of his feet. Similar in design, the Capezio Dansneaker also proves very popular among beginners and advanced dancers alike. However, they are not ideal for spins and turns unless they have special "spinning points" like those found on the soles of Supadance trainers. Other models, such as Ballo dance shoes, have suede soles with rubber heels to allow spins and turns while providing the dancer a way to stop quickly. Models that resemble sports trainers are fine for practice, but ones with the dark, sleek, look of jazz shoes are a more stylish choice for social dancing.
Jazz Shoes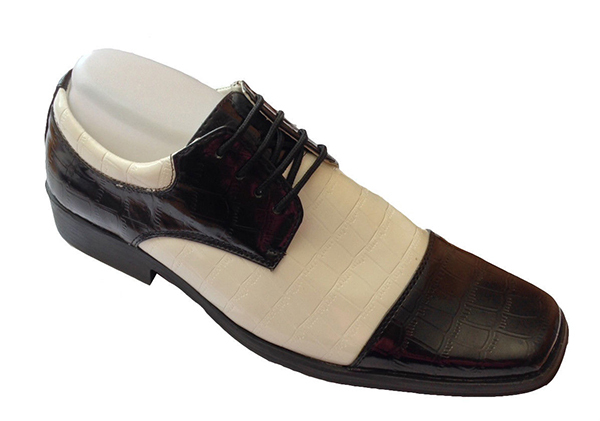 Despite the name, jazz shoes are useful for various dance styles, including salsa and ballroom. As they have a soft sole and fit almost like a glove over the foot, these dance shoes allow the wearer to feel the dance floor and work on footwork with more precision. However, they are strictly for practice since the soft upper provides no protection from other dancers' heels on a club dance floor. Capezio, Bloch, and many other top brands make men's jazz shoes with a choice of leather or canvas uppers and mesh for breathability. These flat shoes often feature a slip-on style, and suede soles are ideal for smooth dance floors.
Ballroom Oxfords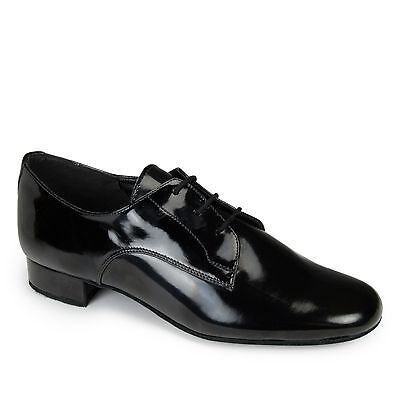 Performances require more formal shoes, and this generally means ballroom oxfords for men. The major decision when choosing traditional ballroom shoes, which are basically lightweight men's dress shoes with suede soles, is the height of the heel. Latin ballroom shoes often have a height of 4 cm or more, while standard ballroom shoes are lower. Dancers interested in competition should practice in shoes with heels since the feel is very different from dancing in flat shoes. While the heels encourage the dancer to balance on the ball of the foot, it also places more stress on the front of the foot and requires endurance to wear for hours at a time.