The Fortunes is a British harmony beat group from Birmingham that had several hits in the 1960s and 1970s. You can find a variety of The Fortunes singles on eBay. Learning about their three top hits helps you decide which The Fortunes album to buy.
'You've Got Your Troubles' (1965)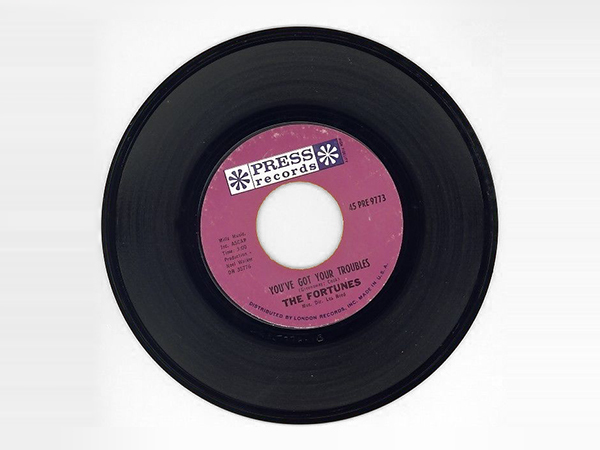 'You've Got Your Troubles', written by Roger Greenaway and Roger Cook, reached number two on the UK singles chart in July 1965 and stayed in the charts for 14 weeks. This was The Fortunes' fifth single, and the group partnered it with 'I've Got to Go' on the 7-inch single release on Decca Records. American country singers Jack Blanchard and Misty Morgan released a cover of the song in 1969, but it was not as well received as the original. The song became pirate radio station Radio City's distress signal. The station, located on the Thames Estuary, would play the song to signal its associates that it needed help. You can find this single in vintage vinyl, on the album 'The Fortunes', and on a variety of 1960s compilation albums. Original Decca first pressings of the single are sought after by collectors.
'Here It Comes Again' (1965)
'Here It Comes Again', written by Barry Mason and Les Reed, reached number four on the UK singles chart and defended its position for 14 weeks. The Fortunes released the single on 7-inch mono in September 1965 along with 'Things I Should Have Known'. This track appears on their self-titled album and on several subsequent compilation albums, which are available in vinyl format or on CD. Decca Records released the album in the United Kingdom and Europe, but you can find American versions of the vinyl singles. Rita Pavone recorded a cover of the song with Italian lyrics and it reached number one on the Italian singles chart.
'Caroline' (1964)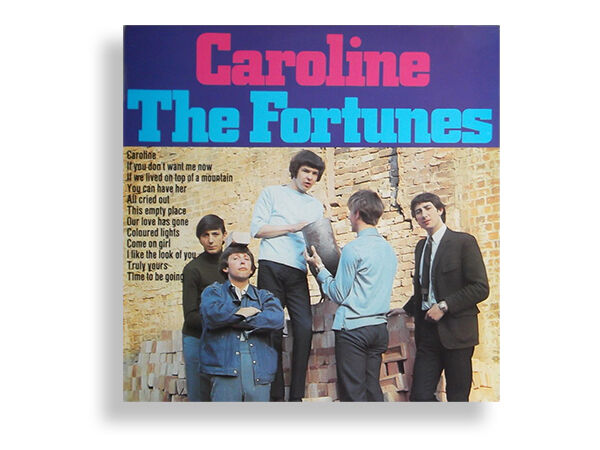 Tony Hiller wrote 'Caroline', and it was The Fortunes' third release on the Decca album. The original single included 'If You Don't Want Me Now'. Although the song never reached the charts, it received ample radio play and is one of the band's best known releases. The single sold several million copies. 'Caroline' became the unofficial theme song of pirate radio station Radio Caroline. The station started playing the track at the same time as 'You've Got Your Troubles'. 'Caroline' appeared on the 'Seasons in the Sun' album along with 'You've Got Your Troubles' and 'Here It Comes Again'. You can also find this track on numerous compilation albums, on vinyl or CD.