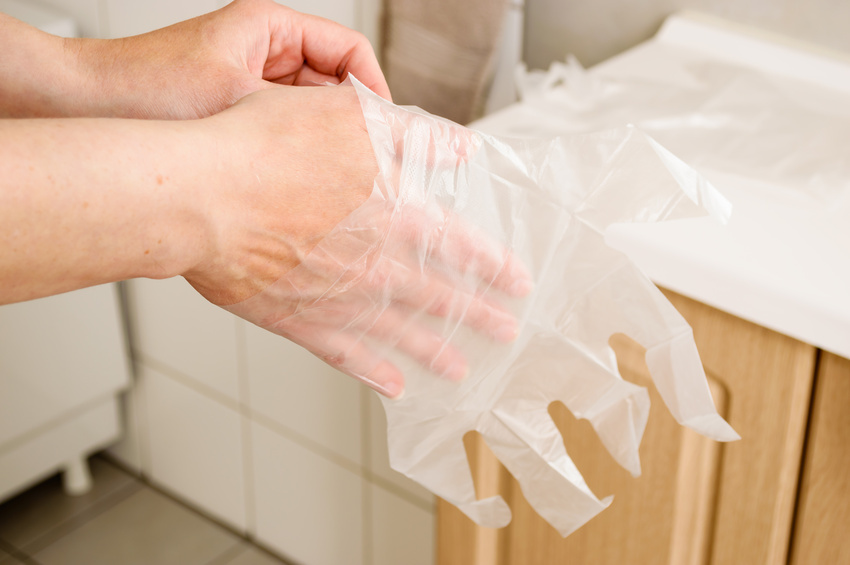 Buying disposable gloves might sound simple at first, but it is important to consider the various specifications on the gloves when choosing a type. Many disposable gloves are for specific uses, or come in different thicknesses, different materials, and different sizes. Considering each of these factors helps you choose the right disposable gloves for a task.
Fit of the Disposable Gloves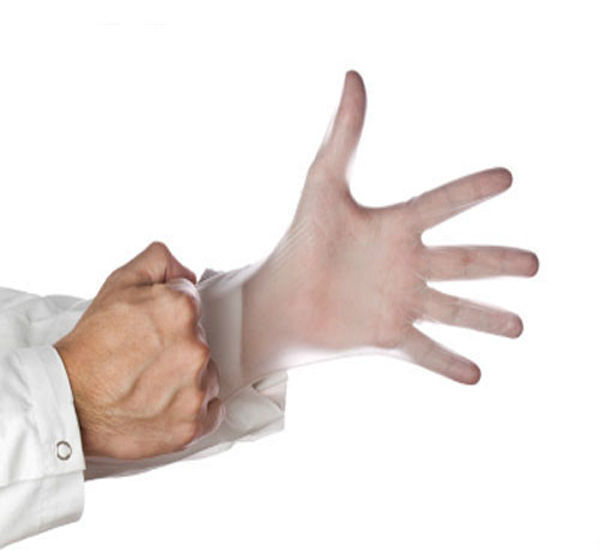 Fit is an important thing to consider when buying disposable gloves because if they are too big, they do not protect your hands and if they are too small, they will not fit or might be too thin. Most disposable gloves come in sizes S to XL, but some manufactures also sell XS and XXL sizes. Size small gloves usually fit palms 20 centimetre large, while extra-large gloves fit palms 27 to 28 centimetre large. However, sizes do vary a great deal from manufacturer to manufacturer, and some brands sell one-size-fits-all gloves with a great deal of stretch. Measure your palm with a soft tape measure and compare your measurement with the sizing chart that the manufacturer provides in order to choose the right fit.
Thickness of the Disposable Gloves
Thickness is important if you want to use the disposable gloves for longer periods of time, want to pick up something toxic, or want more durable gloves. Most disposable gloves are 4 to 8 millimetres thick, which is usually good for about 10 minutes of normal use before they start to degrade and wear. Four-millimetre thick gloves offer the least protection, but also offer the most tactile experience, because there is less material between fingertips and the surface you are touching. These are best for handling non-toxic materials, small items, and any item that you have to repeatedly pick up. Thicker gloves are better for protecting the skin, which makes them suitable for handling dangerous substances or contaminants. Thicker gloves are ideal for use when cleaning with harsh compounds and handling medical equipment.
Materials of the Disposable Gloves

Disposable rubber gloves come in several different materials and each option has its own pros and cons. Latex rubber gloves are the most common option and are suitable for handling non-toxic chemicals and most household cleaning solutions. Some people are allergic to latex but latex free options are available if you need them. Vinyl gloves are more heavy duty and offer more protection against chemicals, but provide less tactile sensibility than latex gloves do. Nitrile rubber gloves are for handling heavy chemicals and oil, are ideal for mechanics and, while more expensive than the other two options, are also more durable, and usually more comfortable than other styles. All three different materials are available in powdered and powder-free styles.