When you travel, you need functional cases and accessories for all your personal items, including your make-up. The ideal travel bag combines fashionable style, high-end quality, and just the right number of interior pouches and compartments for all your brushes, compacts, lip colours, and other necessities. If you have an upcoming trip, consider buying one of the top make-up bags listed below, or browse other big brands on eBay, such as Mac, Bobbi Brown or NARS.

Brigitte Cosmetic Case by Tory Burch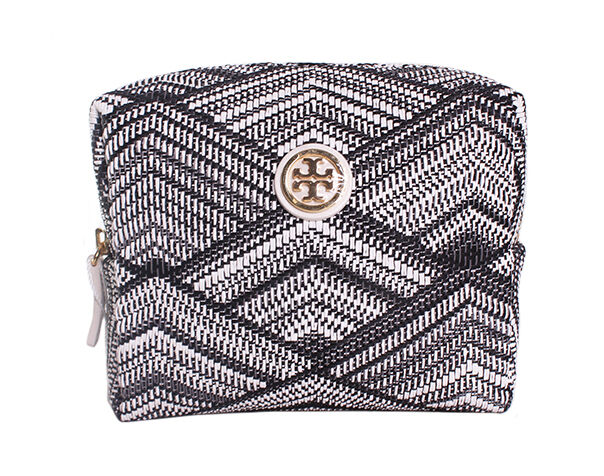 The attractive little Brigitte Cosmetic Case from Tory Burch is the perfect size to tuck into your luggage or handbag. It is available in a number of lovely patterns. One features colourful tassels, while another shows off a bright blue Bahama print. Another popular variation is the emerald green graphic print. For a fun, feminine look, try the tiger lily mosaic or the printed heart patterns. This travel make-up bag has just enough room for the essentials, so it is ideal for a weekend holiday or a short business trip. It is made with durable poplin coated with plastic to resist water, and has a nylon lining. This make-up bag measures 10.2 cm in height, 15.24 cm in length, and 7.62 cm in depth.
Lipstick Pouch by Sewlomax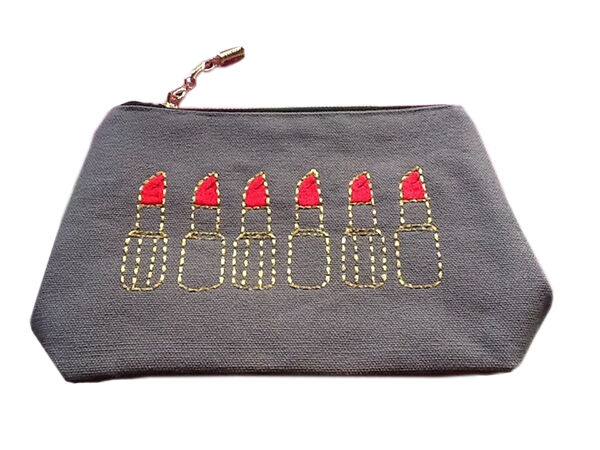 The Lipstick Pouch by Sewlomax is 21 cm long, 15 cm high, and 5.5 cm deep, perfect for travelling or for daily use. It comes in a creamy hue or in jet-black, with both colours forming the perfect background for the line of red lipsticks stitched by hand across the surface. The lipsticks on the front are open, showing their red contents at all different lengths and different angles. Sewlomax makes the bag entirely from eco-friendly materials. Inside, the bag has a special cotton and thread lining unique to the brand. A shiny zipper secures the top, holding in your lip gloss, eyeliner, brushes, gloss, powder, blush, and foundation.
Lips Print Make-Up Bag by Marc by Marc Jacobs
The Lips Print Make-up Bag branded Marc by Marc Jacobs comes in several versions, including one with cream and black stripes and berry-red lip prints. Another variation has black and fuchsia stripes and bold scarlet lip prints. Leather trim enhances the striking look of this make-up bag. Its dimensions of 13.5 cm long, 8 cm high, and 6 cm deep allow you to slip it into a drawer, a travel case, or a handbag, depending on the need of the moment. Its sleek exterior is easy to wipe down, and its zipper keeps all the make-up items safe during transit.