The UK based London Rebel brand continues to capture the attention of fashionistas the world over with their unique, comfortable, and stylish shoe designs. What sets them apart from all the other designer shoes is the affordable price. Anyone can look like a rebel or fabulous and trendy all the time with London Rebel shoes.
London Rebel Ballet Pumps

When it comes to looking fashionable, it usually best to go with the most comfortable. London Rebel ballet pumps are all about practicality and femininity. The flats look similar to ballet shoes with a simple design and small bow on the toe of the shoes. The classic ballet pumps from London Rebel are solid colours with the exception of the white pair, which features a black bow and black lining. However, the Punk Cap ballet pumps are all white, with no bow and are covered with sassy gold studs. Slip into these with a pair of faded skinny jeans or a tattered mini skirt.
London Rebel Wedges
London Rebel wedges are perfect for casual occasions when women want to wear heels without overdoing it. Not only does the brand have some flashy designs, such as the Icy wedge shoes with a shiny, gold exterior and a boot-like appearance, but they also have high-heeled trainers. The Stork range look like regular trainers with laces, a suede exterior, and quilted accents, but upon closer look, the raised heel allows ladies to appear taller without looking like they are wearing heels. The style has a somewhat rebellious and adventurous appeal. London Rebel also has more classically designed wedge shoes, such as the Hannah, which is an ankle boot with a suede exterior and silver studs on the heel. Wear these with long jeans or show off your legs with shorts or a mini skirt.
London Rebel Boots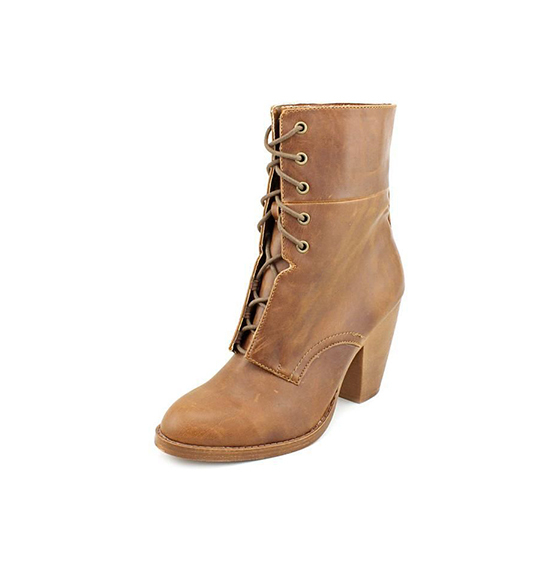 No wardrobe would be complete without several pairs of London Rebel boots for the winter and autumn seasons. Their Tidy ankle boots are dressy and great to wear underneath a pair of jeans or nice trousers. They come with a red or black exterior and an elastic side so that they slip on without having to worry about zip or buckle fasteners. The Flow knee-high boots are more insulated with a fur lining, suede exterior, and fur stripes along the sides and around the ankles. These go over the top of skinny jeans or tights and have a rugged, comfy appearance. For a more exotic look, try the Tonga snakeskin boots which are ankle-high and slip on easily.