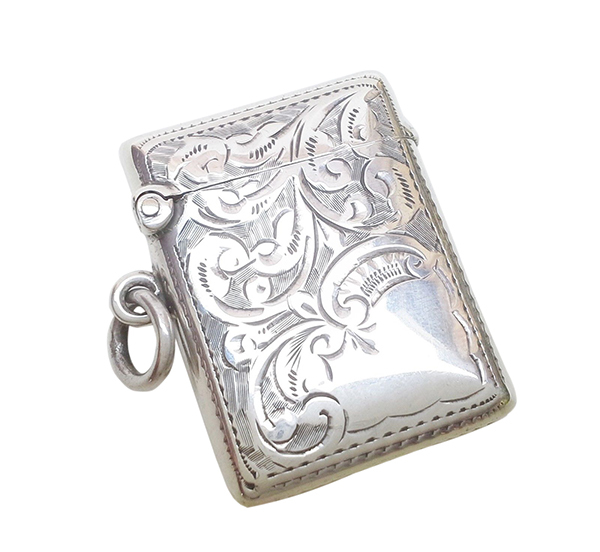 Vesta boxes or cases carried early matches, known as vesta , keeping them dry and preventing them from accidentally igniting when they rubbed against each other. Almost everyone carried matches to light cigarettes, stoves, or fireplaces, so vesta cases in diverse forms and materials are abundant from the 1830s to the 1930s. A collector would delight in any of the top 3 vesta cases.
A silver enamel vesta case can be among the most valuable in any collection. These antiques combine the value of solid silver with beautiful enamel work. The most prized are often those with inset enamelled paintings. Victorian golfers, hunting scenes, and seaside Punch and Judy tents are generally valuable. Also prized are cases with enamel decoration featuring advertising art or female images that were, for their time, risqué. These enamel vesta cases, along with a silver cigarette case, made up the smoker's kit before the safety match was invented.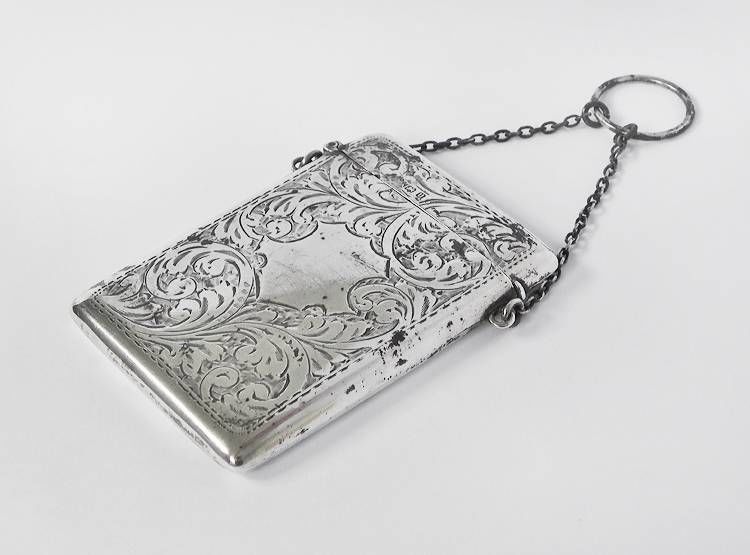 The Birmingham vesta case is a small rectangular sterling silver box with a hinged fitted lid, a "strike" on the base, and often a ring for attachment to a watch chain. Those without rings were made for placement in women's purses. Look for hinges that snap open and closed readily, lids that fit securely, and vesta matchboxes with no more than reasonable wear. Over nearly a century of production, design styles transition from Victorian to Art Nouveau, providing collectors the opportunity to select an antique Birmingham silver vesta case precisely to their tastes. Look for the anchor that marks Birmingham manufacture, the mark for sterling silver, and producers' marks along the rim. A Birmingham vesta case from the 20th century, perhaps combined with a vintage cigarette case, would make an excellent gift for a beginning collector.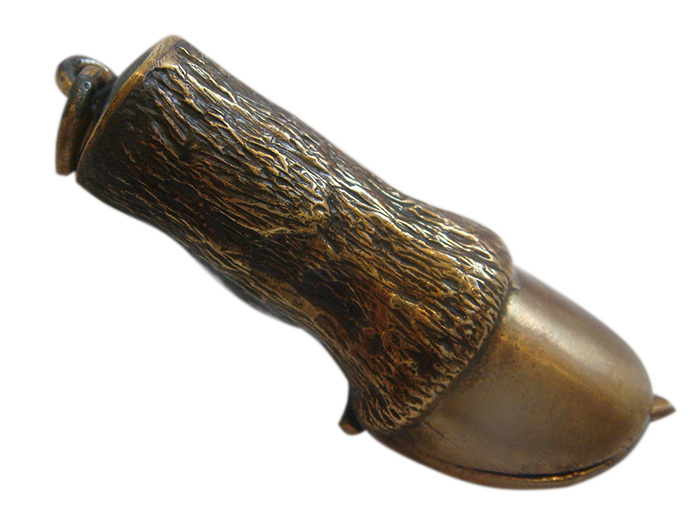 Vesta cases were produced in dozens of shapes. These include pigs, violins, and Mr. Punch. Less common and more valuable are shapes, such as dogs, seashells, and donkey's heads. Advertising vesta made from celluloid or nickel-plated brass fall into this category as well. More unusual shapes are often found as brass vesta cases. Some designs face competition among collectors from several markets and become more precious on the basis of demand. These include vesta cases commemorating the royals; those with golf, rugby, or football themes; those related to the railways or theatre; and those depicting hunting or fishing themes.