The quality construction and luxury materials used in vintage ballpoint pens make them favourite collectors' items. You can find a variety of ballpoint pens on eBay. Learn about the three top vintage pen brands and their most popular models before buying these writing instruments.
Vintage Parker Ballpoint Pens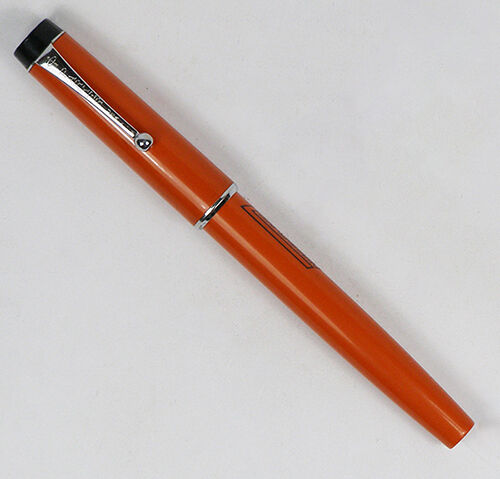 George Safford Parker established the Parker Pen Company in Janesville, Wisconsin in 1888. By the 1920s, Parker was the leading global manufacturer of writing instruments, an achievement that keeps vintage Parker pens popular with collectors. The Parker 51, Parker 45, and Parker 75 are some of the most collectible Parker ballpoint pens. Parker 51 Ballpoint Pen is part of the Parker 51 collection first manufactured in the 1940s. Parker 51 fountain pens are extremely popular with collectors, and the matching 51 ballpoint pens are equally sought after by vintage ballpoint pen collectors. The first Parker 51 appeared in 1954, at the same time as the Parker Jotter ballpoint pen. Early models feature either stainless steel caps or gold-filled caps with converging lines, and heavy metal threads. Collectors prefer these to the later pens with plastic barrels. The Parker 45, introduced in 1960, became one of the bestselling pens ever. Although Parker implemented few design changes over its 28-year lifespan, this pen comes in hundreds of different finishes. The Parker 75 ballpoint pen is a high-end product featuring high-quality internal components and luxury silver bodies. The first model has a characteristic crosshatch finish, but later models come in a variety of patterns and materials.
Vintage Montblanc Ballpoint Pens
Montblanc has a history of creating luxury writing instruments. Although the Meisterstück 149 is the brand's most famous creation, the range of vintage Montblanc ballpoint pens is popular with collectors. The Meisterstück, Writers Series, and Limited Edition ranges are the most sought after. Vintage Montblanc Meisterstück ballpoint pens feature resin bodies and the manufacturer's iconic precious metal details. These pens come in a variety of colours, including black and burgundy, with gold-plated details. The Montblanc Writers Series contains pens honouring famous authors, including George Bernard Shaw and Agatha Christie. Limited Edition Montblanc ballpoint pens are relatively rare, but popular with collectors. Clip lever mechanisms are scarce and add to the value of these pens.
Vintage Cross Ballpoint Pens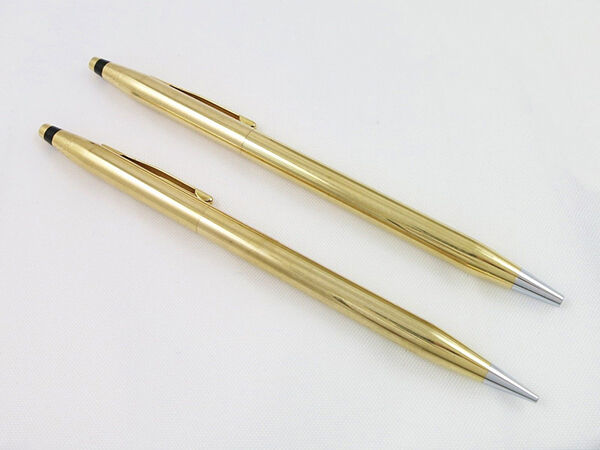 A.T. Cross has been manufacturing quality pens for more than 160 years. Early Cross Stylographic pens are one of the most collectible items available. The company focused on ballpoint pens in luxury gold and silver; it has not changed its basic design since 1946. Collectors evaluate vintage Cross ballpoint pens by looking at the size of the black rings at the top of pens. Pens with smaller rings are more valuable. Vintage Cross Century, Cross Townsend, and Emerald Cross pens are highly collectible.