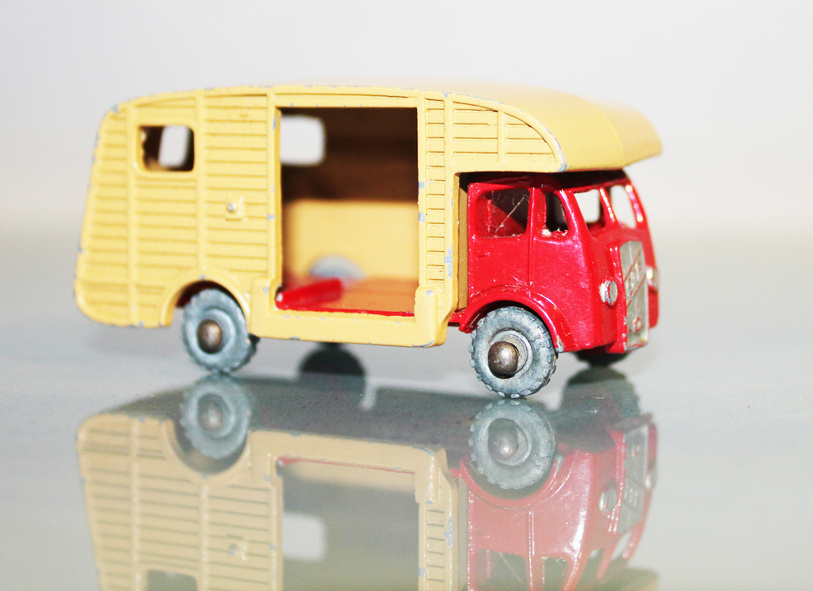 Many London dwellers can look back and remember their childhood Dinky Toys with fondness. Meccano, the manufacturer of the famed Hornby trains, produced these die-cast miniature vehicles. Because of this, Dinky Toys were often seen on train sets. The mere fact that vintage Dinky Toys were not produced after 1979 makes them collectible, but they also hold a special place in the hearts of many.
Vintage Dinky Supertoys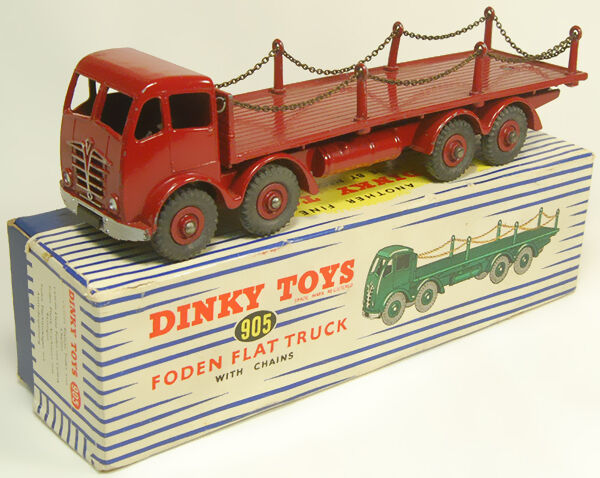 In order to help the war effort, Dinky Toys were not made between 1941 and 1945, and the company had a lot of work to do to get their toys back into the hands of children afterwards. In 1947 they introduced Dinky Supertoys, a range of 1:48 scale lorries. They have since become one of the most collectible lines of vintage Dinky Toys. Some of the popular models include the Foden 8-wheel Wagon, the Foden Flat Truck, and the Foden Flat Truck with Chains. They usually came in white boxes with blue horizontal stripes. To make the toys more personable, Meccano produced detailed and beautiful renditions of many commercial vehicles. The Supertoys series lasted through the 1960s.
Vintage Dublo Dinky Toys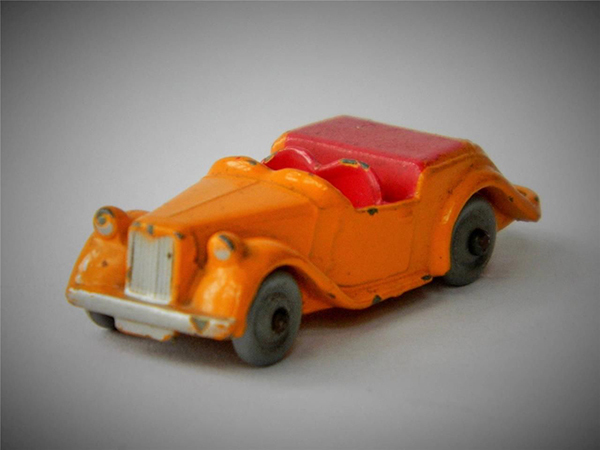 Dublo Dinky Toys came out in 1958 and included 1:78 scale models designed particularly for the Hornby railway products. The toys in this line were rather simple because they had a one-piece die-cast body and plastic wheels. The series was an attempt to compete with other manufacturers, such as Matchbox, in the small-scale model industry. Only 15 Dublo models existed, through there were multiple variations of each toy. The Dublo Dinky series only lasted two years and included the Ford Prefect, the Singer Roadster, the Commer van, the Austin Lorry, the Morris pickup, and a few others. Since they were produced in limited quantities, they tend to be quite valuable, especially if they come with their original accessories, such as the horse and horse trailer.
Vintage Mini Dinky Toys
Meccano made another attempt to sell small scale models in 1968 when they released their series of mini Dinky Toys. These were 1:65 scale and more intricate than the Dublo toys. They were not made in the UK and came with features like opening bonnets, doors, and boots. To make the toys more attractive, each came with a red plastic garage that stacked with other ones. Children who collected several cars could create their own storage system, which some preferred to traditional cardboard boxes. Unfortunately, the attempt still could not compete with the new and exciting Hot Wheels cars of that time, so the series was cancelled.