The Parker Frontier line of pens debuted in 1996 as a more daring model in comparison to the conservative and common models more often seen during this time. These pens became a popular commodity amongst well-known individuals and lay people alike. There is a wide selection of vintage Parker pens, including the top three from the Frontier line. These include the Parker Frontier Fountain Pen, the Parker Frontier Ballpoint Pen, and the Parker Frontier Stainless Steel Rollerball Pen.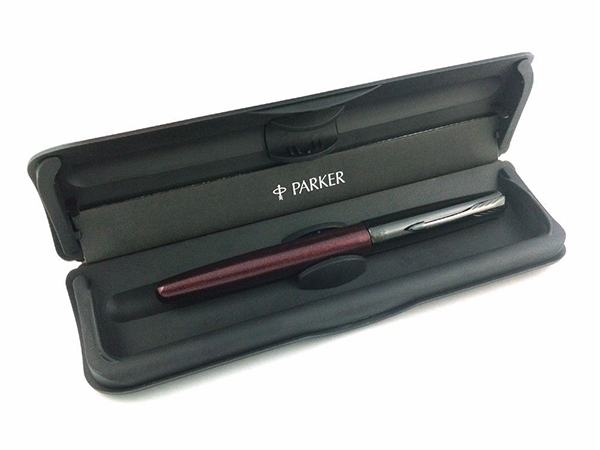 George Safford Parker created the first Parker fountain pen in 1889. The original design went through a variety of changes prior to the creation of the Parker Frontier Fountain Pen, which was released over a century later. This fountain pen has a lightweight feel that may surprise writers upon first use. The barrel comes in a variety of colours, including blue, black, grey, and green. Most of the Frontier style fountain pens also feature a chrome-plated trim. Although consumers praise its writing ability, it does run the risk of leaking in the cap when not in use. For this reason, it functions better as a desk pen rather than a portable pocket pen.
Created with functionality in mind, the Parker Frontier Ballpoint pen enables individuals to write nearly effortlessly. Featuring oil-based ink, this ballpoint pen is less likely to dry out during use versus comparable rollerball pens. The writing tip, which can vary in diametre, is completely retractable and therefore can be stashed away in a pocket without worry of leakage. The soft rubber grip ensures comfort, even when writing lengthy documents or letters. Parker pen and pencil sets from the Frontier line are also available.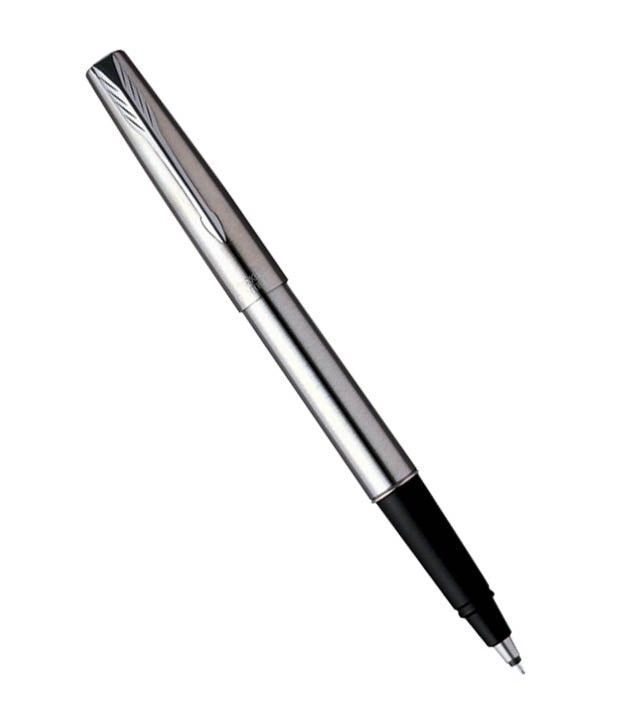 Ergonomically designed, the Parker Frontier Stainless Steel Rollerball Pen is ideal for those looking for ultimate comfort while writing. Generally filled with water-based ink, these pens provide a smooth flow of ink. They are also aesthetically pleasing, with a chrome-coloured cylindrical body and a black comfort grip. It also features an arrow-shaped clip on the cap. This clip allows for the pen to be safely stowed in a shirt pocket between uses. The Parker Frontier Stainless Steel Rollerball Pens are available in a variety of colours. Consumers can purchase Parker rollerball refills for most Parker Frontier pens to avoid having to replace the entire pen when it runs out of ink.