A thrill for kids across the world in the 1980s and featuring both toys and television series, My Little Pony enjoys renewed popularity. In fact, the original feminine pony dolls remain popular as both play items and collector's items. You can learn about the top vintage My Little Pony figures and their features to decide whether you want to add them to your vintage toy collection.
Baby Applejack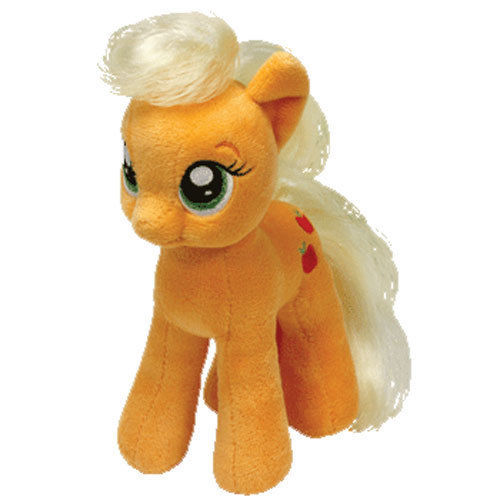 Released in 1985, Baby Applejack was part of the UK Baby Pony series. Her orange shade and golden yellow mane gave her the title of Earth Pony and she features a design of orange apples with green stems near her back. The daughter of adult pony Applejack, she sports green eyes and sits in the Ember Pose. When originally released, Baby Applejack came with a host of accessories, including a white crib, a white bib, a stacking toy, a yellow bear-shaped brush, a baby bottle, a pack of Pony Panties, and a sticker. Other vintage ponies in this series family included Earth Pony Applejack, Long-Haired Applejack, and UK Collector Pose Applejack. All baby pony figures are the children of ponies released in the United States, but babies were only available to UK collectors and fans.
Lickety-Split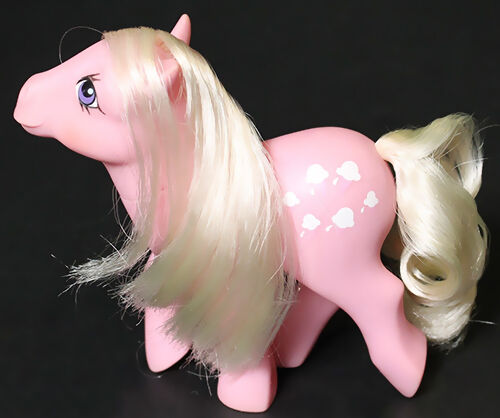 An Earth Pony released between 1984 and 1985, this pony was popular in the US and the UK. Lickety-Split has a lavender body adorned with light pink hair as well as dark purple eyes to contrast with her skin tone. Tiny pink ice cream cones with white ice cream scoops decorate her back. Lickety-Split has a long history and many incarnations, including a So Soft Pony plush version, a Baby Beddy-Bye Lickety-Split version, and a First Tooth Baby Lickety-Split version. She also came with a host of accessories that made her popular with kids, including a brochure with her backstory, a butterfly brush to comb and style her soft mane, a ribbon, and a scented sticker. Earth Ponies were My Little Ponies when first released, but eventually they received a new name to distinguish them from the Pegasus and Unicorn Pony Series. Each Earth Pony came with a Tootsie Pose or a Posey Pose.
Wave Breaker
Part of the Sea Pony set of My Little Ponies released in the UK and other parts of Europe in the mid-1980s, Wave Breaker is nearly identical to her US incarnation known as Wave Dancer. She comes with a yellow seashell stand, which is the only thing that distinguishes her from her American counterpart, and features a seahorse type of body. Shaded in pink, Wave Breaker has aqua blue hair, as well as aqua blue thin fin markings. A suction cup side of the seashell helps attach this pony to the side of a bathtub for playtime. Wave Breaker was one of only three Sea Ponies released in Europe, the other two being Surf Dancer and Sea Spray.